Saba Rana of SOUL Yoga on how yoga transformed her life.
The ancient practice of yoga has been used to aid health and wellbeing for centuries. While much has been written and said about its numerous benefits, it often takes a deeply personal experience rather than a medical fact sheet to bring home its value, especially in today's fast-paced world. Yoga practitioner Saba Rana, of the Lahore-based studio SOUL Yoga, opens up about how the practice helped her through the turbulences life brought her way and allowed her to discover her soul and live from the heart.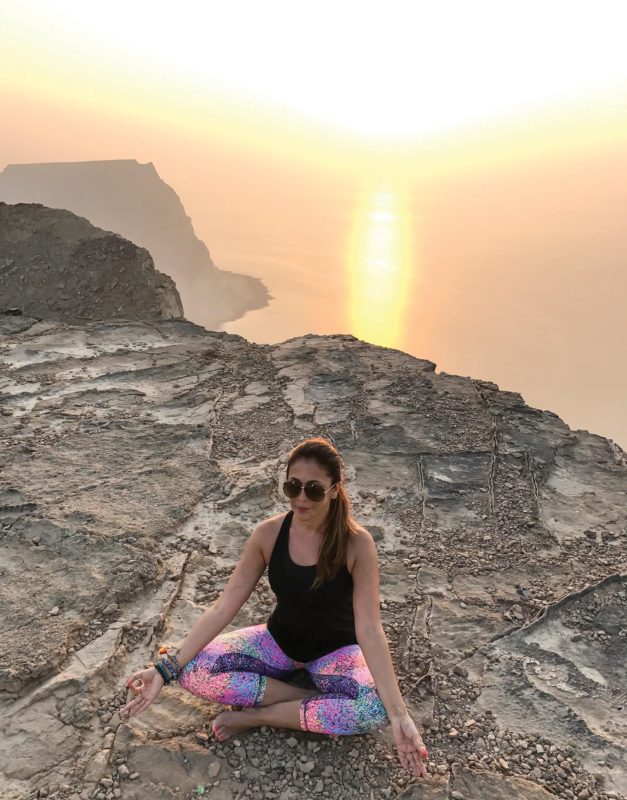 What does yoga mean to you?
SR: It's about connecting the dots along my soul journey. I have always been drawn to body movement of some kind or the other. Once I discovered yoga, I felt like my soul was home. Yoga has been a part of my life on and off since many years, but it's only very recently that it completely transformed my life.
How and why did you start it?
SR: I used to be a gymnast in my elementary years and had an intense passion for it. I became a gold medallist by the age of 13, but had to give that up as my father was moving countries due to his work every 2 to 3 years. My life took many different turns and my soul felt lost for the most part but I always found myself coming back to some form of body movement. I set up a dance studio in Lahore that promoted yoga, dance, theatre, Muay Thai kickboxing etc. But I couldn't sustain it due to practical reasons. An on-going battle of being realistic and practical in life versus just simply having the courage to follow my passion went on in my head for some time until I succumbed to the latter.  Once I took that leap of faith, there was no turning back.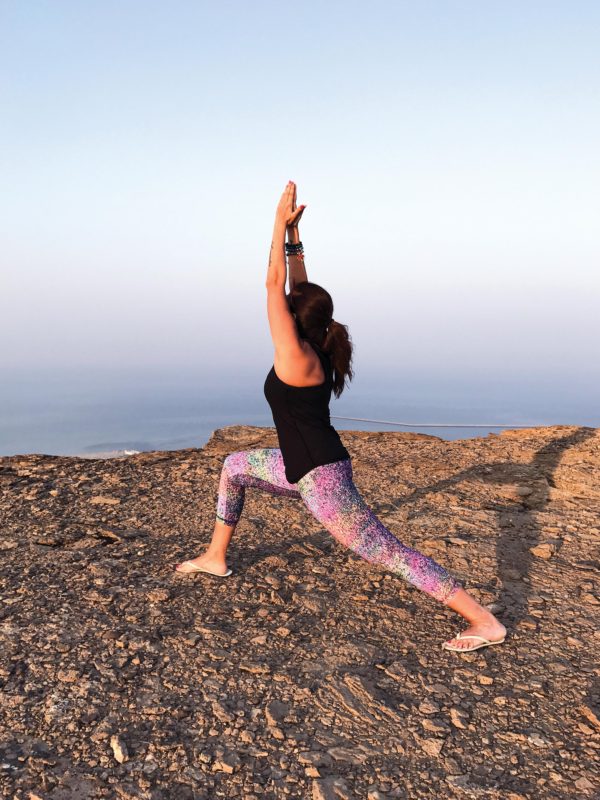 Who was your mentor/teacher?
SR: I've had several teachers but the one who had the most influence on me is yogi Steve Hall. He is originally from New Zealand and is now settled in Bali, where I underwent my training and teaching experience. His approach to teaching and his philosophy of life has stayed with me. He was compassionate, kind and always had a wholehearted smile on his face. To always impart knowledge with commitment and to prioritize the spiritual, emotional and physical health of each student was something he instilled in me. To be trusting and compassionate first and foremost; to laugh and spread joy whilst teaching and to offer a space where your students can feel safe and secure – these are the ideals I walked away with.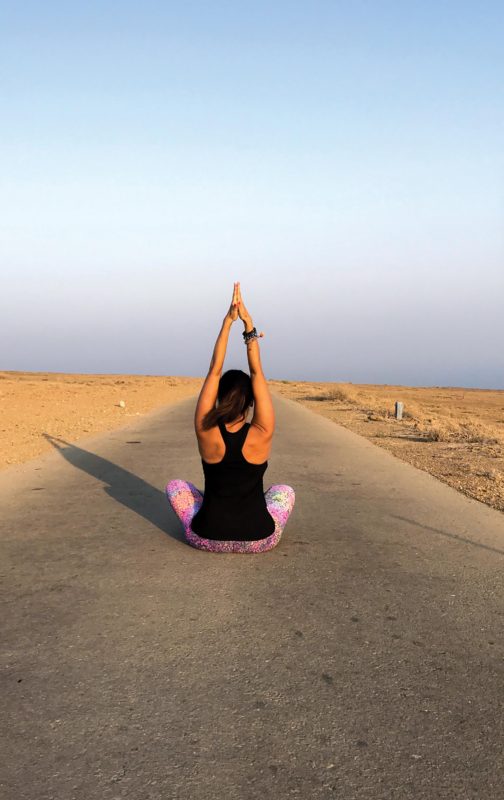 Tell us about your practice style. How did you choose your yoga method?
SR: I'm certified in Ashtanga Vinyasa yoga. I chose this style after some research and decided I like it more than the others because it was the closest to dance and flow. Currently my classes are a mix of Ashtanga, Vinyasa Flow, Yin Yang and Restorative Yoga. I like adding new elements to my sessions.  Kundalini meditation and the 5-rhythm therapy are some other techniques that I've used.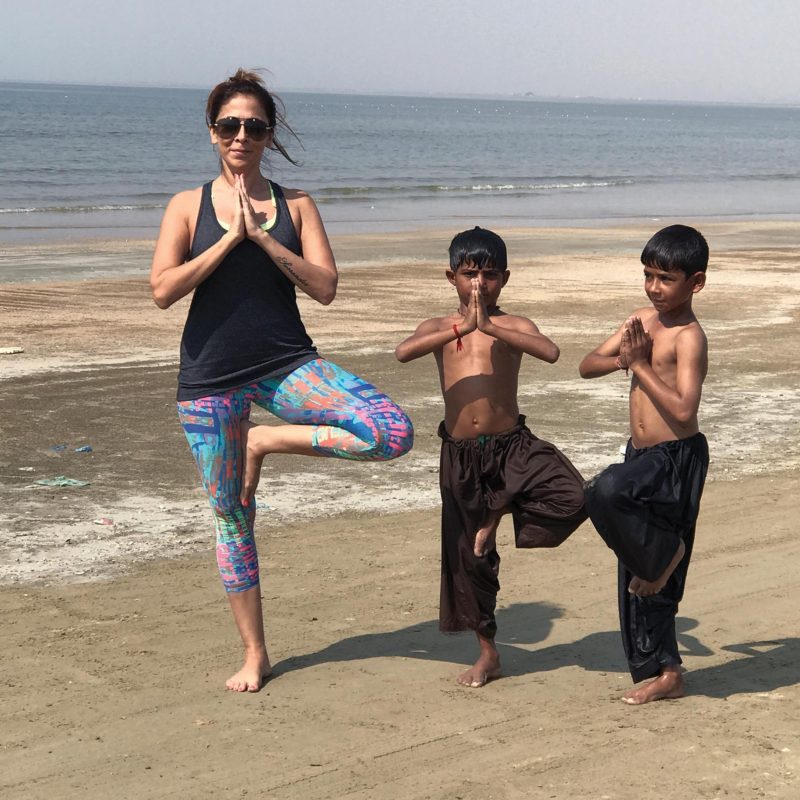 What obstacles has yoga helped you overcome?
SR: I have had a very difficult struggle with anxiety, insomnia, depression and chronic dependency. My relationship with God led me to yoga. And they are the two main reasons I overcame these battles.
Tell us about SOUL Yoga. Are your classes designed for a specific level or proficiency or can beginners join them also?
SR: My classes target both beginners and those at an intermediate level. I take group classes as well as individual sessions. I also design classes/workshops targeting the corporate sector. Employers the world over are now recognizing the importance of yoga as a means of relieving stress, increasing productivity and improving the overall wellbeing of their employees.
What is the most rewarding part of being a yoga teacher?
SR: Being able to become a vessel for somebody's connection to the universe.  Facilitating that one meditation or breath that takes you into your vortex. Making that tiny difference in someone's health or happiness.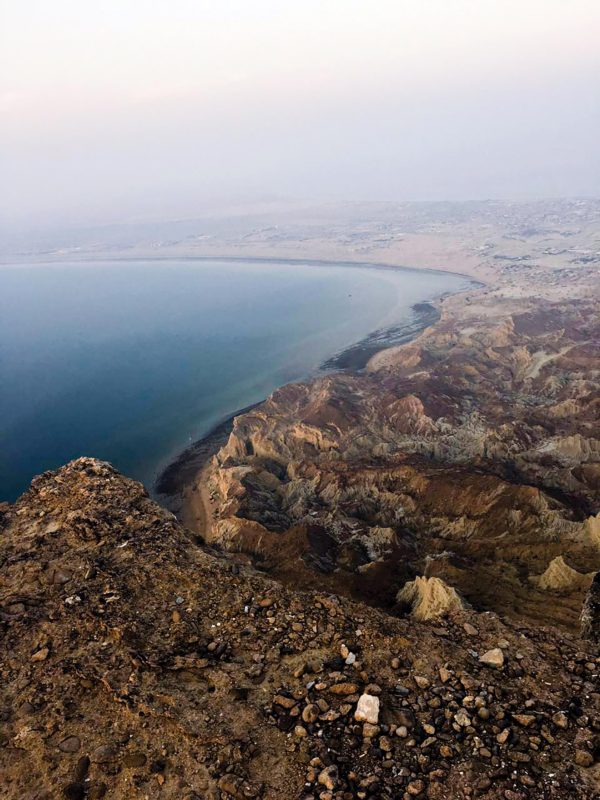 Do you often combine yoga and travel?  
SR: I love travelling and learning/practicing yoga all over the globe. I'm a wanderlust soul and strongly believe that travelling makes one grow. Connecting through yoga with different cultures and people and learning their views on life is an inspiring and humbling experience.
What are your favourite places around the world for practicing yoga?
 SR: Indonesia holds the magic for me. Once I completed my training in Bali, I spent two months in Gili Islands teaching. My daily routine consisted of sunrise and sunset yoga. It was a dream. The eternal sunshine, the ocean and the deeply spiritual nature of the place were all unforgettable. Sri Lanka, where I participated in various yoga style classes and received my Reiki certification, was a completely different experience. Each country holds its own fascination. The connecting factor is mingling with people from all over the globe and the realization that our souls are the same. That's a very humbling truth. The places currently on my list for yoga retreats are Morocco, Greece, Cambodia, Vietnam and Africa.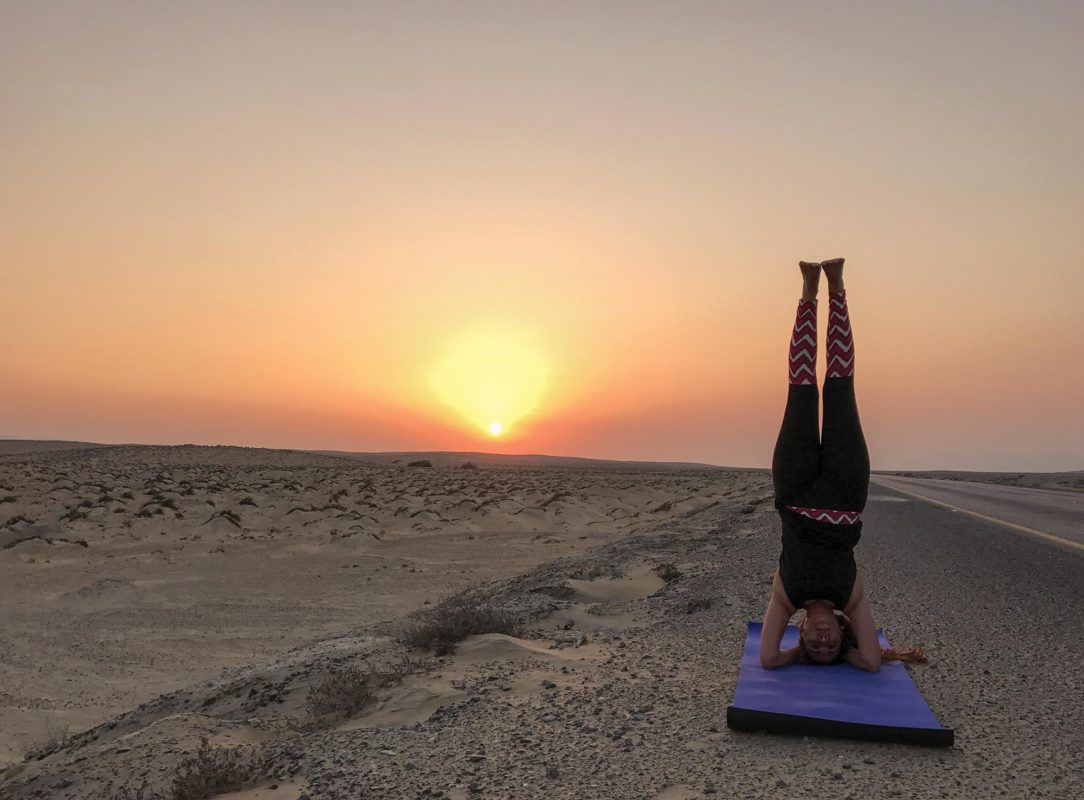 Tell us about your recent trip to Gwadar. Considering it's an unusual tourist destination within Pakistan, what was the place like and how did it feel to be able to practice yoga on the pristine coast?
SR: I am truly amazed at the beauty we have in Pakistan. As we drove away from Karachi and approached Hingol Park just as the sun was setting, we were mesmerized by the scene. Before us lay a long stretch of a single road, vast fields on both sides and the sun setting in the horizon. We stopped the car and simply sat in silence watching the sky turn into an array of purple hues. From there on, it was a voyage of constant discovery of the various treasures hidden in Pakistan. We stayed at the naval base at Ormara and had the beach to ourselves, with not a person in sight for miles on end. The sand was soft as powder, the beach so clean and the water an amazingly warm temperature. It was surreal. I'll never forget the experience.
I would like to explore more of Pakistan's hidden treasures. There are so many historical sites that are worth seeing. I will continue my journey called, "Let's Yoga Pakistan."