"I have one chance in life to pursue this dream. If I'm successful, I'll continue, but if not, I'll give all of this up." When Arslan Siddique, more commonly known by his tag Arslan Ash, gave this ultimatum to his family members, he was left with only two options. Either achieve his dream of becoming a Tekken world champion, or go back to the traditional path and pursue a career in medicine.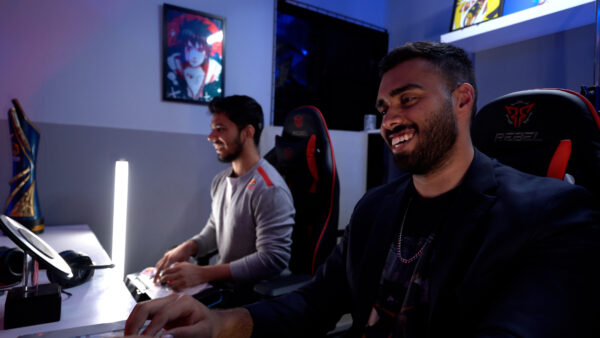 It was a gamble he knew he had to take, and when the bright red 'K.O.' flashed upon the screen, Arslan realized that his gamble paid off. After overcoming a gauntlet of the best players Tekken has ever had to offer in front of hundreds of thousands of viewers, Arslan went into sajdah (prostration), with 'VICTORY' flashing luminously on the projector behind him.
In 2019, Arslan set the world of Tekken ablaze by winning the most prestigious tournament in fighting game history: EVO. Since then, the Lahori native's popularity in the esports arena has skyrocketed, propelling him to unprecedented stardom. Whilst doing so, he has managed to also elevate the profile of fellow Pakistani Tekken players.
While on my way to Arslan's gaming studio, I passed by a massive billboard in one of Lahore's busiest districts, featuring him advertising mobile broadband. This is just one example of Arslan's success transcending gaming circles. In fact, not too long ago, renowned Pakistani actor Faysal Quraishi gave a shout-out to Arslan, praising him for his imminent success as a Pakistani in a field little known for championing Pakistani players.
Although Arslan himself has said how surreal his situation is, it's not something he's taking for granted, and he is still ever-so focused on remaining the best Tekken player in the world.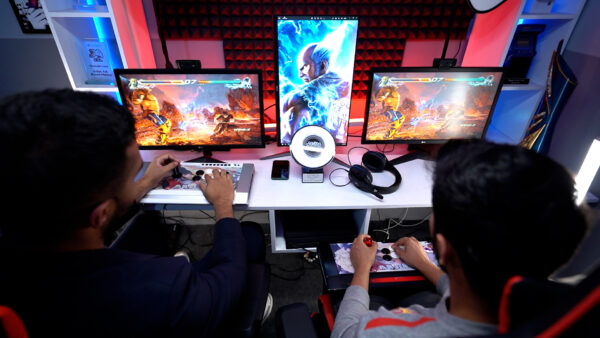 Esports, or competitive gaming, has become a global phenomenon over the past decade. It's a phenomenon that has cultivated thousands of careers, also largely thanks to the rise of live-streaming websites like Twitch. While initially treated like a fad, the growth of esports as a commodity is undeniable. According to a report from data analytics site NewZoo, esports will pass 500 million viewers worldwide in 2022, and is expected to grow nearly 10% every year.
Behind the curtain of the newfound glamor of esports though, you'll see that at its core is a string of tightly-knit communities, forming bonds through the shared passion for their respective games. Fighting games are perhaps the best example of this. While nowadays, high-stakes tournaments like the renowned EVO series take center stage (with a peak viewership of over 200,000), the beating heart of any successful scene has always been players and community organizers banding together to keep their local scenes afloat, most commonly through organizing small tournaments and get-togethers. Pakistan's Tekken scene is no exception to this.
When I arrived at Arslan's training camp in Lahore for the interview and photoshoot, there were numerous players in the back rigorously practicing and honing their Tekken skills. While Arslan was getting prepped for the interview, his Fate Esports teammate Khan was running a circuit of practice matches with other Pakistani players. Alongside them were international players who flew into Pakistan specifically so that they could get a better grasp of the trademark Pakistani style of Tekken. One of them included Italian player DanielMado. Spanish player Caiper was in Lahore as well, although he was unfortunately sick on the day of the shoot.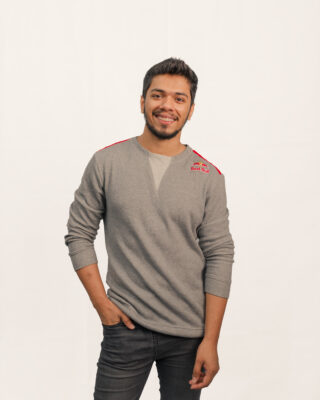 Before Arslan Ash's triumph in 2019 at EVO Japan and EVO in Las Vegas, the rest of the world had next-to-no idea that Pakistan even had a Tekken scene, let alone a player that could dominate the best in the world on the biggest stage. But rest assured, Pakistani Tekken has been around for a long time.
Arslan Ash's first foray into the world of Tekken was around the age of 10, when he competed in fighting game tournaments hosted by his local arcade. As the years went by, Arslan continued to rack up tournament victories, including GMC, a national Tekken tournament comprising Pakistan's finest talent, organized by Rawalpindi-based arcade store Infinity Arcade. These multiple triumphs made him realize that gaming was not just a hobby he was extraordinarily good at, but something he could make a career out of.
When he presented this idea to his family, though, they did not share nearly the same level of excitement as Arslan did.
The landscape of competitive gaming a decade ago is monstrously different to what it is today, especially in Pakistan. Frankly, the money involved at the time was barely enough to sustain a part-time hobby, let alone a full-time career. Arslan remembers his family members' dismay at the mere notion of switching from medical school to professional gaming:
            "It was quite difficult for me to tell my family that I could make something of myself. Only I knew the ability and talent that I had and what I could make of it."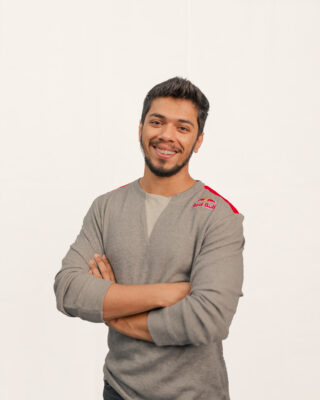 Typical questions were flung at Arslan by his family who envisioned him taking the traditional Pakistani path and becoming an accountant or a doctor.  "How will you travel, where will the money come from, how will you support yourself? These were big problems for them" Arslan recollected.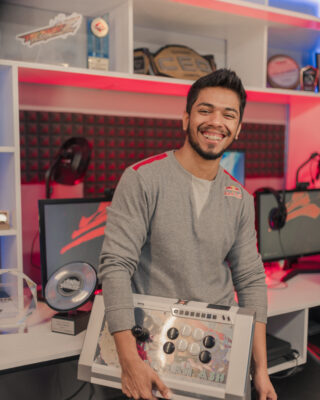 While Arslan knew that it would be an uphill battle to prove his family wrong, he also wasn't willing to let his dream vanish.
            "I spoke to them and asked them to give me one chance in life and that if I were successful I would continue; otherwise, I would pursue a career of their choice."
Arslan was eventually able to convince his family to allow him to showcase his talents on an international stage, and despite coming up against a mountain of hurdles, Arslan ascended to the pinnacle of Tekken.
If you take a closer examination at Arslan's journey to the top, it's difficult to fully grasp the pressure he had to endure. Putting aside his family's initial disapproval, Arslan encountered numerous visa issues and flight delays on his way to EVO Japan, being minutes away from disqualification. On top of that, for him to be victorious at these major events, the players that stood in his way, like Knee and Anakin, were undoubtedly some of the best players the Tekken world had to offer.
The stress on his shoulders must have been mind-numbingly difficult, but Arslan chose to approach pressure in a different manner.
            "I don't take pressure. I put in my 100 percent and do it for the experience, not winning or losing. I don't think about losing because whenever you're afraid of that pressure of losing you'll end up losing anyways… I tell myself that I haven't lost yet so why should I take the pressure of losing… If you've practiced enough, have faith in yourself."
Arslan Ash's career can seemingly be summed up as a series of dismantling and debunking stereotypes. First, it was the fact that he proved to his family and many others that one could still make a career for themselves by straying away from traditional career choices. Then, he proved to the rest of the world that even Pakistan could indeed produce top-tier esports talent, especially in the realm of Tekken. And lastly, funnily enough, is defying the physical image of what a 'gamer' is supposed to look like.
Although the growing global viewership of esports has rapidly changed public perception, it's not uncommon for competitive gamers to be perceived as lazy or overweight. If you ask someone on the street what they think a professional gamer looks like, you'd probably end up with a caricature somewhat similar to the main antagonist from South Park's World of Warcraft episode. But Arslan poses another counter to this old way of thinking.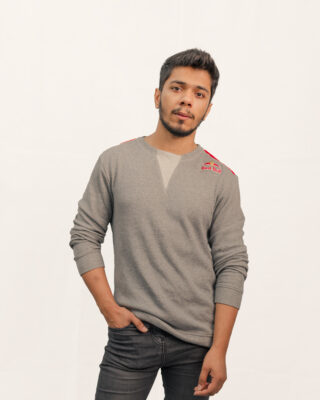 We joked about his numerous Instagram posts that showcase his 6-pack abs, but Arslan assured me that working out isn't solely done for vanity.
"There's this way of thinking that gamers typically have a pad/controller in one hand and some chips and soda next to them, and that's it. I used to be like that but I realized that it wasn't necessarily a good thing, and I wanted to put an end to this stereotype… When I started my fitness journey, I noticed that my performance was immediately enhanced, and that my gaming skills got a lot better."
Arslan, much like any professional athlete, takes his training incredibly seriously, but also approaches it in a very methodical manner. Arslan sticks to a regimented training schedule in preparation for big tournaments like the upcoming EVO. Grinding Tekken with other players isn't the only thing he focuses on. Instead, Arslan decides to take a more calculated approach to his training.
"I believe that it's not enough to just do 6-7 hours of training; afterwards, it's best to focus on labbing (practicing), match analysis, and drafting solutions."

"It's one thing to just spend all day playing, but I think it's best to play, analyze from that, and then play." "Usually, I'll play for around 6 hours, then do another 3-4 hours of match analysis and lab work. That's my routine."
Arslan believes that it's his sense of discipline that has led him to where he is today, and has also helped pave a future for Pakistani Tekken as a whole. In June, as part of Bandai Namco's Tekken World Tour, Pakistan was announced as an official stand-alone region for the tournament series, an achievement that Arslan is incredibly proud of.
            "This is a huge achievement for not just me but for Pakistan as well. If I look back to 2019, when I won (EVO), everyone was shocked by the fact that Pakistanis exist (in Tekken), but that we can also win these big tournaments. The world of Tekken was shocked because up until then it was just Korea, Japan, UK and USA that would compete. Where did Pakistan come from?"
            "I am this way because of my community. No one gets this good by playing on their own. After 3-4 years of hard work I won't say I'm the only one who performed well because there are many others. Atif (Butt), Awais (Honey), and many others who won and came back home which is why today it is a huge achievement for all of us that Pakistan has become a region of Tekken which means that Pakistan will have its own qualifiers."
While it's easy to feel optimistic, Arslan also made sure to note the numerous logistical challenges the Pakistani scene still faces and how important it is not to squander momentum.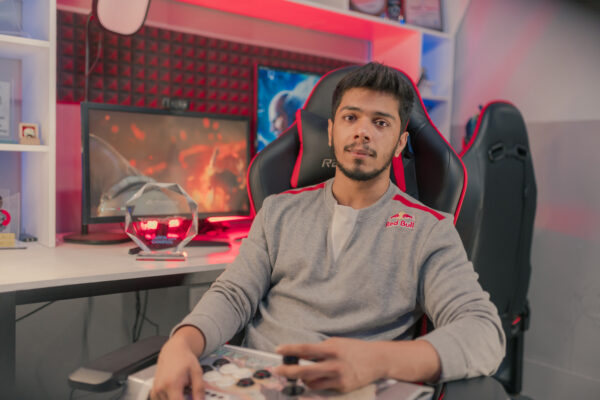 "I believe the esports ecosystem (like that in Korea and the US) hasn't been developed in Pakistan yet. Only private companies host events but big events don't happen nor has the government implemented any measures to help. In Pakistan, esports is given no importance compared to other sports… There is no system here for esports players. Awareness and national level tournaments should take place where the winner is sent abroad (to compete)."
Regardless of the challenges that lie ahead, it's an incredibly exciting time to be a Pakistani Tekken player and fan. Whatever fate awaits the cohort of Pakistani players at EVO in Las Vegas this upcoming weekend, the Pakistani Tekken scene isn't going anywhere anytime soon, and neither is Arslan Ash. It's a name, I guarantee, you will be hearing a lot more of in the coming years.
Link to Complete Video Interview: https://youtu.be/PLQy5fswzMU