Shining the spotlight on two dynamic women, DESTINATIONS presents TV Anchor and Multimedia Producer Maria Memon and Ayesha Sarwari, Director, Public Relations, Communications and Sustainability at Coca Cola, Pakistan. Changing perceptions and mindsets through their professions as well as their inspirational personal lives, these creative forces are blazing the trail for others to follow.
AISHA SARWARI
Director, Public Relations, Communications, and Sustainability, Coca Cola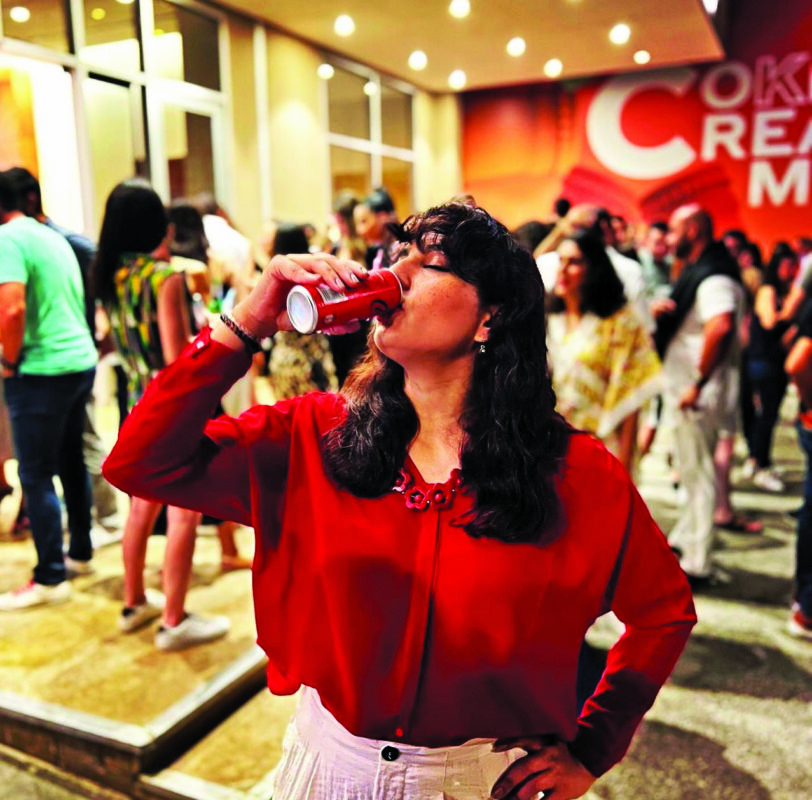 What do you consider your biggest achievement at work?
It was actually when I was working with the government of Punjab that I felt most useful. Nobody pays attention to Pakistan as a foreign direct investment destination, but it has so much to offer the world. Subsequently I worked with the Board of Investment in order to brand the country to international investors. That is when I felt like I was actually giving back to the country that gives us so much, despite all the chaos and dysfunction.
Last year you went on the K2 base camp trek. What inspired you to make the trip?
The K2 base camp trek was a survival challenge, more than anything else. I saw a few of my friends post photos from the base camp on their Instagram and it looked so tempting that I worked to engineer that aesthetic into my life. Once the idea was planted in my head, making it a reality began to look impossible. I was sick and I also had a lot of caregiving duties at home. There was no way a middle-aged aunty like me with two teenaged daughters could embark on trip to K2! But I did make it happen because I knew if I didn't do it this particular year, I would regret it forever.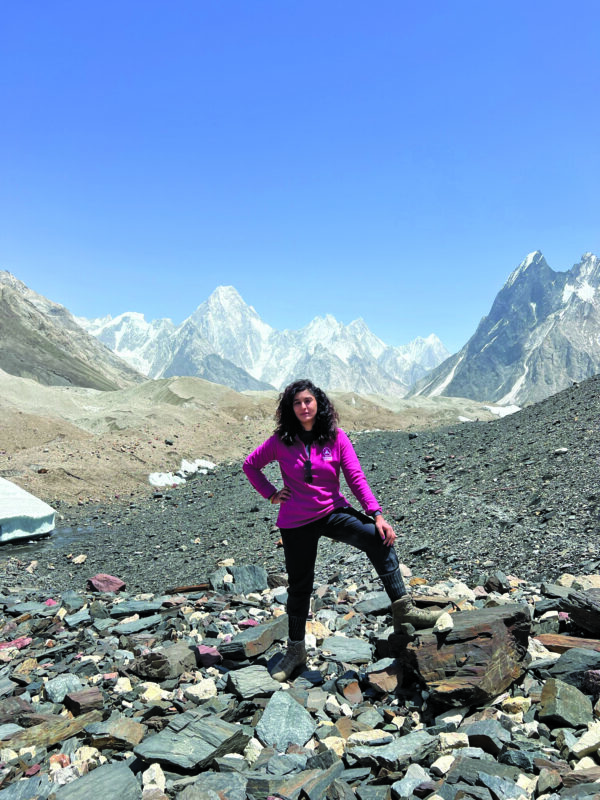 How do you reconcile your personal life with your role at Coca Cola as Director of Public Relations, Communications, and Sustainability? 
I've always been known as a tree hugger and the 'NGO' Aunty.' I don't see any duality with my work here at Coca Cola because no matter what we do, the conversation around creating economic growth always inculcates sustainability. What this means is that you have to return to the Earth what you
take from it. Even when it came to flood relief our leadership and everybody around Coca-Cola listened to the conversations that I had about the suffering that Pakistan underwent. They actually understand that we cannot be a quintessential Pakistani company without being a direct part of stabilizing the country. Because of this, I would say that the tree hugger found a place to grow.
What advice would you give to your daughter?
When my daughter turned 18, the advice I gave her was: don't only be independent, be inter-dependant. I feel that as children of the 80s, my generation was taught to be fiercely independent and we ended up not knowing how or when to ask for help. I told my daughter to learn how to give and receive and to learn to be vulnerable.
What are your top 3 destinations?
I'm going be a bit cryptic here and say that the best destination is the inner world of a person. If you have the ability to meditate and stay silent, I think that there is enough of a universe to explore inside one's consciousness. Then I'll be less cryptic and say K2. It might be a cliche to say that our country is abundant in beauty but when you go to K2 you'll understand the scale of the mountain versus a human and it really changes your perspective. The third place I would recommend is Sri Lanka. I had the best time there not only because it is beautiful but the people are really wonderful — grounded and generous in spirit.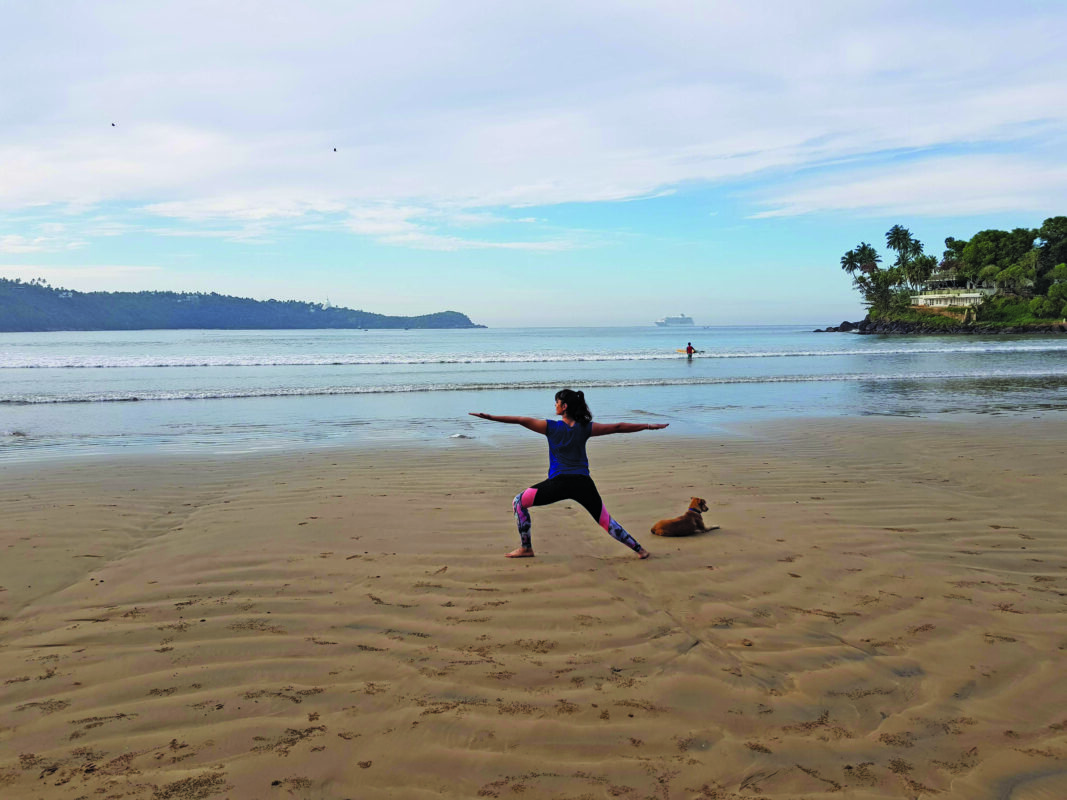 If you wrote a book about your career, what would you title it?
"The Only Woman In the Room". Other than two of my recent stints at Jazz and Coca Cola, I have often felt like I am the solo female in a room full of men.
Name your 3 favourite books
Number 1 on the list would be Margaret Atwood's The Handmaid's Tale. I was 15 when I read the book and it opened up my eyes to how gendered the world is, and how women are constantly controlled. The second book I would recommend is The Bell Jar by Sylvia Plath not only because Plath is a very effective prose writer, but more importantly, because she normalises talking about depression. The third book that I would recommend is Milan Kundera's The Unbearable Lightness of Being, where he beautifully tells the tale of a post-war relationship.
The concept behind "The Book Hour"
A dear friend Umar Riaz called me and asked me if I wanted to start talking about books and I said absolutely, yes! Now we plan a session once a month on a Sunday. Umar is an avid book and he's a great inspiration.
MARIA MEMON
TV Anchor, Multimedia Producer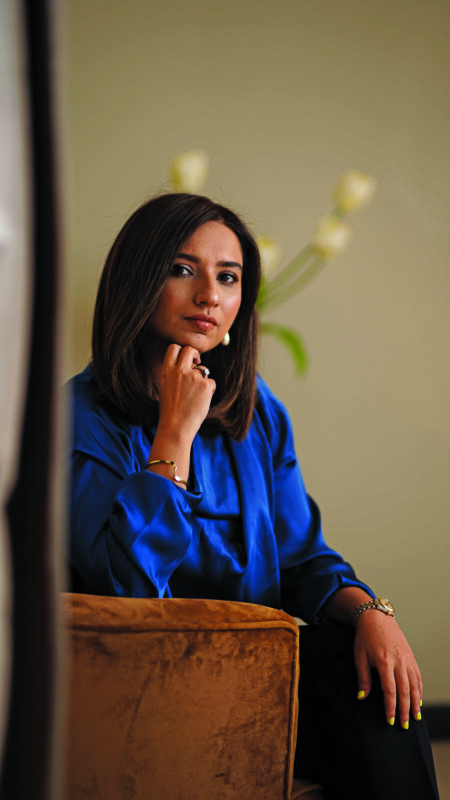 What is the concept behind your YouTube channel, The Maria Memon Edit?
The purpose of MM Edit is to promote important conversations in Urdu. I feel our society is overwhelmingly politicized and real, life-changing conversations have been overshadowed. These conversations are happening in a bubble, with people who can communicate in English. I want to change that by making them accessible to everyone across the country.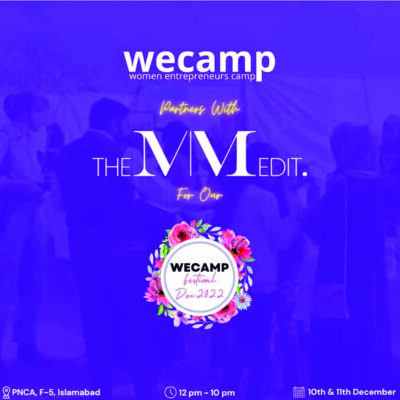 The Maria Memon Edit (MME) provides high-quality content focused on commentary entertainment and education through videos that promote social awareness. It aims to celebrate both people who are mainstream and those who are on the fringe, bringing their stories and their expertise to its audience in unexplored ways.
What inspires you to work in this industry?
I get to meet very exciting people and I get to have a front-seat view of all the important political developments and events.
Teach me something about the industry that you work in that I don't know.
Good news is no news anymore — if you have good news to report it's just not considered newsworthy enough.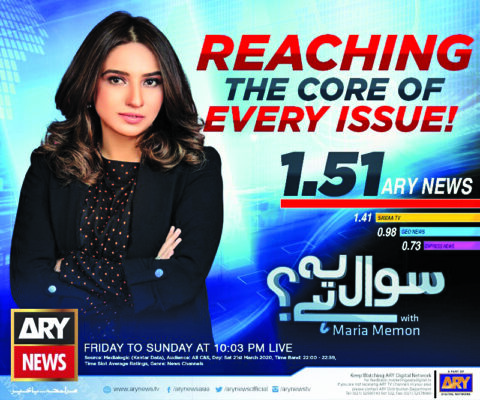 If you wrote a book about your career so far, what would you title it?
I would title it Kaleidoscope.
What is one colour that brightens up your day?
My Lady Danger orange lip shade by Mac brightens up my day – I call it my warrior colour.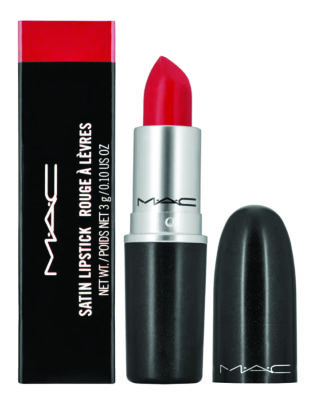 What is the concept behind your Instagram series 'Aaj ka Rung'?
As a child, I was made to feel that my skin tone was darker than my siblings', so I was very hesitant to wear bright colours. Just recently, I was looking at pictures of my teenage years and saw that I had worn a lot of dull colours because of this perception I had created in my head. I came to a realisation that my skin was not dark and that even if it was, it didn't matter. Society had made me so conscious that I wasted my prime years being worried about something so inconsequential. So now I'm trying to over- compensate for those years, I wear what colour I like, even if it is a bright neon. And I post a daily story on my Instagram under the hashtag #AajKaRung where I celebrate wearing whatever I want.
Your top 3 destinations?
One should definitely visit Florence, Vienna, and Lisbon.
The 3 must-haves in your travel bag
Saniplast, ORS, and painkillers.
What food would you recommend snacking on responsibly?
Apple with peanut butter is my favourite snack.
What is one skill you would want to show off if given a chance?
I can become a decent interior decorator if given the chance.