On a cold winter evening…
…a group of intrepid Lahoris gathered to seek out history and adventure in the old, winding alleys of Lahore. This elaborate maze houses many secrets and sacred stories which unfolded as the night progressed…
Our Guide Ghazi Taimoor
Ghazi Taimoor is the Head of Professional Education at the LUMS School of Education. His passions extend far beyond the classroom, as he is also deeply invested in music, art, and culture. A graduate of Harvard University, where he specialised in Education Policy, his dream is to uplift the education sector of Pakistan and enable equitable access to quality education for all.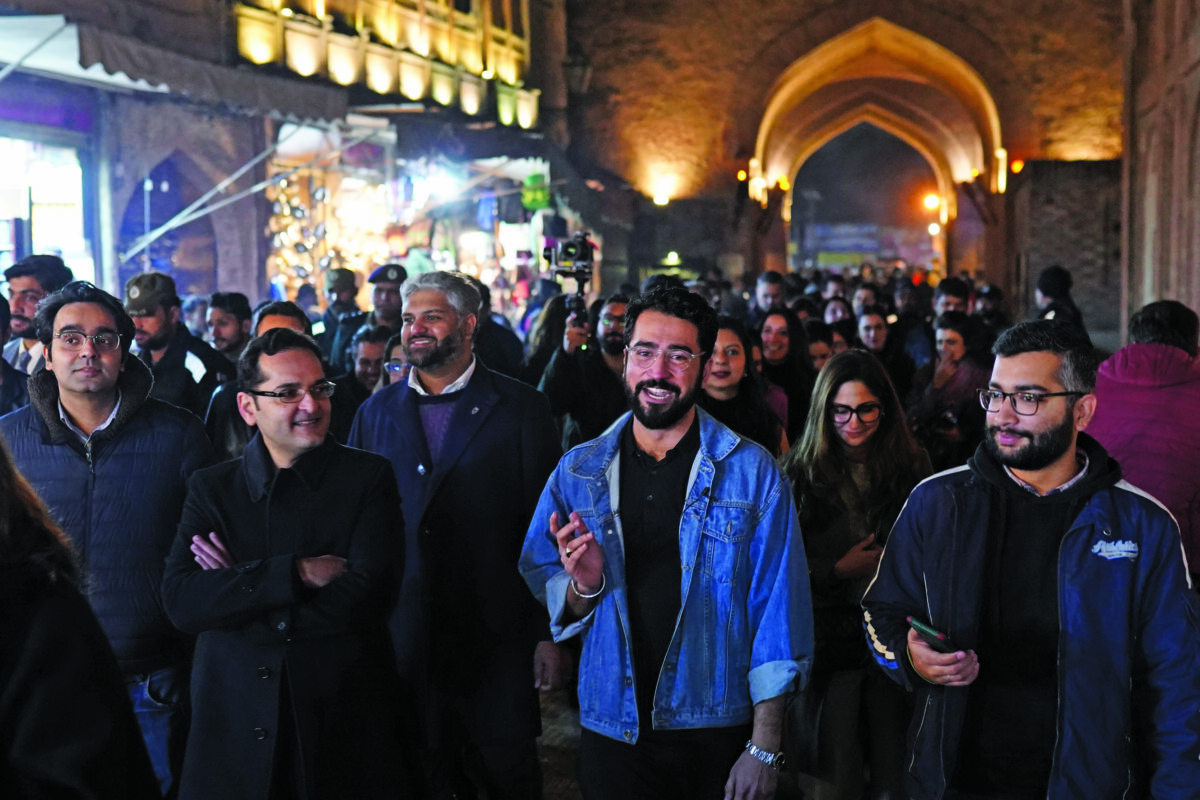 The Royal Trail (Shahi Guzargah)
The Royal Trail (shahi guzargah) is a heritage trail that leads from Delhi Gate to the Lahore Fort. This was the route followed by Mughal Emperors when they would visit Lahore from Delhi. The trail connects a number of ancient monuments such as the Shahi Hamam, Wazir Khan Mosque, Sonehri (Golden) Mosque and the tomb of Malik Ayaz, an early 11th century governor of Lahore during the Ghaznavi rule.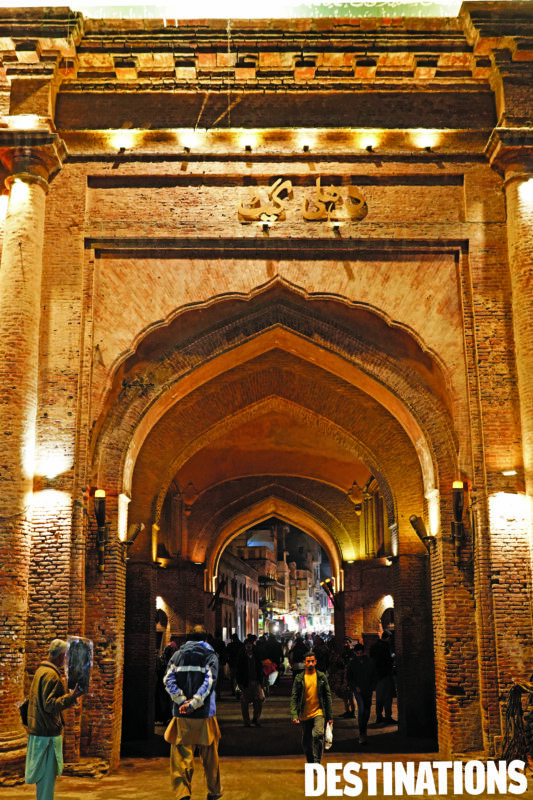 Haveli Syed Wajid Ali Shah
The Haveli was built in 1882 by two brothers Syed Abbas Ali Shah and Syed Dilawar Ali Shah whose ancestors migrated from Iran. Since its foundation, the Haveli has been an established center of Azadari (mourning rituals for Imam Husain, the martyred grandson of the Prophet). The Haveli is today owned by their descendant, Syed Ali Abbas and is represented by Syed Ali Murtaza.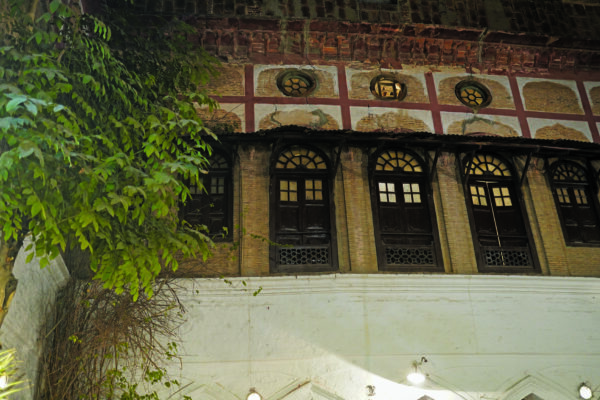 Lahore's Walled City is a labyrinth. Its winding lanes can be unforgiving. As keepers of secrets, and custodians of sacred histories, the alleys and passageways can blind those who enter them for the first time. To visit Old Lahore accordingly is to court adventure, and that of course is best done with the company of fellow seekers. Enter our troop of adventurers bound by curiosity, friendship, and the wherewithal to brave the bustling city streets, and biting cold (with a sixty percent chance of rain). All I had meant it to be was a night out for a few friends – and it took a life of its own. Such is the magnetism of this place that five turned to 50, and looking back, I wouldn't have it any other way.
The progression of the tour from the Delhi Gate, through the Shahi Hammam, and Masjid Wazir Khan were natural choices. Punctuating these two magnificent sites was the recently renovated Gali Surjan Singh, a welcome addition to the walk with its fairy lights and colourful ornamentation. But we chose to end our tour at an unconventional place. I believe in poetic balance, and so the resting point that lay at the end of our adventure – our somewhere that offered refuge and sustenance after a night rich in cultural immersion – had to be similarly steeped in historical importance.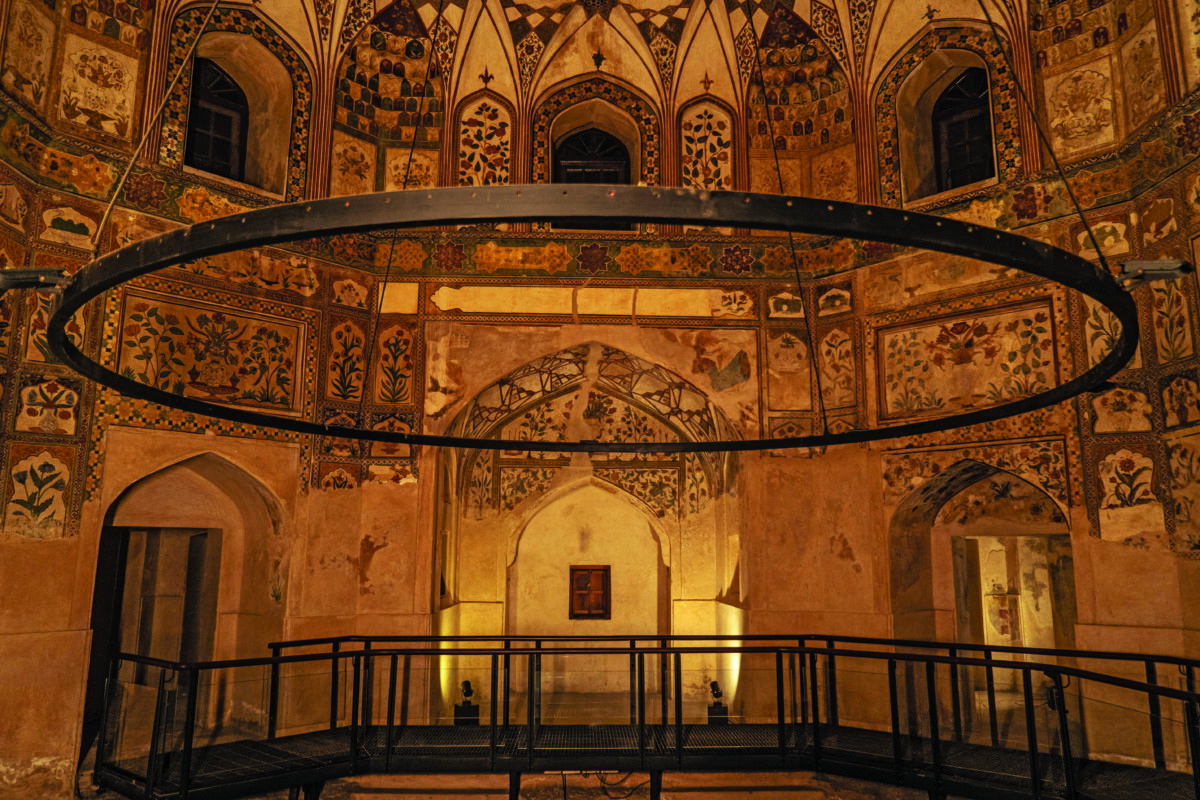 Haveli Syed Wajid Ali Shah is special on two counts. First, it has been preserved over 140 years, and stands today as it was built in 1882; unlike the homes of other nobles of the Walled City that have been torn down either to make way for commercial plazas, or that stand as empty shells – mere nods to the past. This of itself is no small thing. Its ownership remains with the family who built it, and they view it, not as property, but as a trust to be held and protected for their generations to come.
Second, this haveli is a sacred site associated with the ritual of Azadari come Muharram. As a home of the Sadaat (the bloodline of the Holy Prophet himself), it is the first home the Zuljinah (the symbolic horse of Imam Hussain) visits when it departs from Nisar Haveli on Shab-e-Ashur in its journey of defiance towards justice and truth, culminating at Karbala Gamey-Shah. A century of commemoration behind the practice now, the procession an important piece of the fabric of the old city today. And for that one night, it was where we ended our journey – in a place of quiet power, home to the spirit of the Prophet's beloved grandson.
It is strange when I look back and consider the wisdom behind the path we all walked that evening. We started at the Shahi Hammam. Our gracious guide, Ghazi Taimoor, explained that these royal baths were built at the entrance of the city by Delhi Gate for good reason. Travellers were expected to clean up and disinfect themselves of any literal dirt and viruses they may have picked up on their journey to Lahore. Analogous to a modern day covid disinfection tunnel, according to Taimoor. But when you enter that space, it is hard to imagine that the architects of the hammam did not have a higher purpose in mind, than simply giving those passing through a literal bath.
Inside is no ordinary public bath. The chambers are built at varying levels, and adorned with myriad images of plants and flowers. As the eye travels upwards towards the vaulted dome, one sees classic examples of geometric patterns associated with Islamic art. It is no secret that geometry and rhythm come together to represent a doctrine of unity in Islam. In plain sight, the dome graduates towards the sky in seven distinct layers, mirroring the idea of ascension through the seven heavens. Clearly, the notion of spiritual cleansing went hand in hand under this hallowed roof.
Our steps suitably lightened, we are ushered through Gali Surjan Singh. In continuation with the idea of the sacred geometry of the Bath, is the role of music as a keeper of time.
A special rendition of Chaap Tilak is played on a matka (itself a dying instrument), as we make our way through the street. The song takes Ameer Khusrau's famous poem embodying the cry of the lover seeking union with her beloved – the most common trope in Sufi poetry in the human quest for God.
Let's retrace our journey. We have walked through the gates of Delhi; we have bathed in the hamman both physically and metaphorically; and we have been anointed with Khusrau's song. We are now ready to enter a hall of worship. In an orderly line we walk towards Masjid Wazir Khan. The image that strikes at me the most when I visit this mosque is a mural rendered in gold leaf that declares, "Allah Kaafi," – God is enough. It is all so simple, yet to me it feels steeped in something far larger. In congregating upon its steps, all of us together, there is a sense of completion.
Upstairs, in conserved rooms, lie letters with masonic seals, written in longhand. Illuminated pages, as if of a gilded manuscript encase the letters written in tribute to the man who gives the Haveli its name. It keeps rising, floor after floor – the steep staircase requiring one to be footsure as a goat.
One pauses to consider how tall they must have been back then. Rooftops bring minarets into view. And also, a birds eye view of the courtyard below from which the voice of Abida Parveen softly rises. And there is peace.
None of this is separate from a hustling, bustling, living, commercial space that is old Lahore. People reside outside in the old city and conduct their businesses there, selling spices, tyres, jalebis, and textiles all in the same breath. And yet, when a city grows this ancient, it comes to house souls from across time.
Labels are forgotten. There is room for David's Star alongside an Alam, alongside a cross. People live here today as they did 4,000 years ago. And so, when one ventures forth within its walls, it cannot but be an experience that engages all the different senses – a sixth also making its way through. One cannot go there and return the same.