Banker-turned-historian Changez Jan chronicles the reign of the Hindu Sahi Kings in his debut offering, "Forgotten Kings: The Story of the Hindu Sahi Dynasty." Once rulers of the land now part of northwestern Pakistan and Afghanistan, Jan retells the saga of a dynasty that not only reigned over his ancestral land but also embodied traits celebrated by his Pashtun heritage; valour and self-respect
International banker by day, Changez Jan is an avid history connoisseur
by night. His passion for history is no passing interest — some would argue that it practically runs in his blood. As the great-grandson of Abdul Ghaffar Khan, the indomitable Pashtun independence activist, and the grandson of Muhammad Yahya Khan, the Minister of Education for the North West Frontier Province from 1946–1947, Jan grew up on tales of bravery and honour from across the region.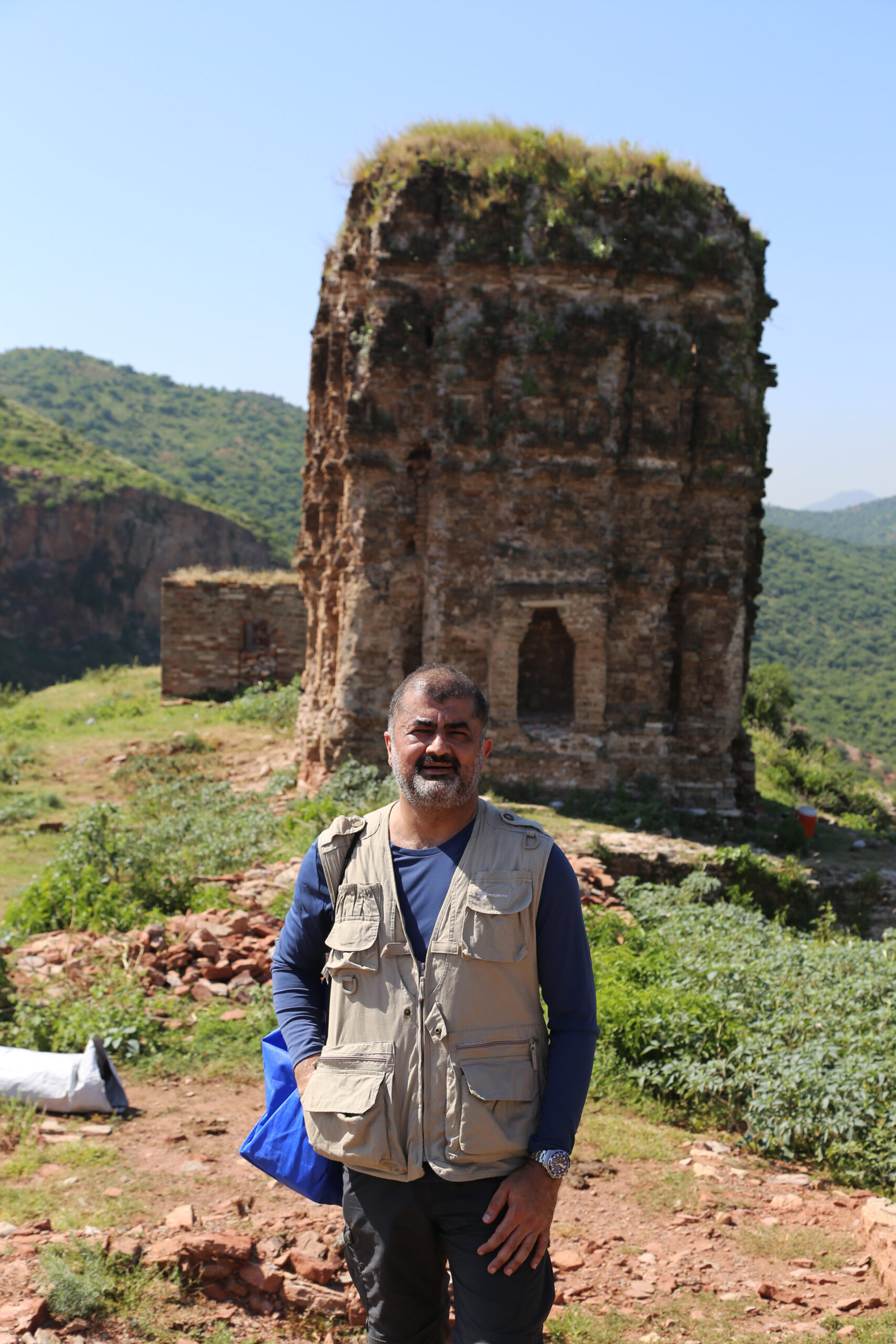 With his debut book, "Forgotten Kings: The Story of the Hindu Sahi Dynasty", Changez Jan has chosen to shed light on a part of history from the land of his forefathers that has remained largely unacknowledged. He chronicles the reign of the Hindu Sahi kings, who ruled
what is now northwestern Pakistan and Afghanistan from the late 9th century till their defeat at the hands of Mahmud of Ghazni in the 11th century. Inspired by their code of honour, which he saw reflected in his own Pashtun heritage, Jan was a schoolboy when he first read about the kings and "Forgotten Kings: The Story of the Hindu Sahi Dynasty" is the culmination of a long-held desire to represent them as they truly were — grand, brave and honourable men. In an exclusive chat with DESTINATIONS, the author delves deeper into his fascination with the ancient kingdom.
You hail from an illustrious family of Khyber Pakhtunkhwa. Did your personal connection to the area pique your interest in its ancient history?
Growing up, my elders would always tell me that our province had a lot of history, not just ancient but also recent history. I would hear their stories and would always ask them to write something so at least we would have something to remember. Alas, very few of them did so. The example was
set by an uncle called Brigadier Haroon who wrote a 10-volume book on the Pathans. I decided to take a step in that direction and practice what I was preaching. My mission is to write as much as possible to document the history of this area of Pakistan.
Little is known about the Hindu Sahi dynasty that ruled the land now part of northwestern Pakistan and Afghanistan. What led you to write this book about them?
I read about them when I was in boarding school in Pakistan; I mention this in the preface of my book. I came across Mahmud of Ghazni when I decided to read a grown-up book in the school library. In the book that I found, I discovered that when Mahmud started his famous 17 campaigns to India, his path crossed with a dynasty of Hindu kings, two of whom were named Jayapala and his son, Anandapala. They were no match for Mahmud and he easily defeated them. But at one point, after the defeat of Anandapala, Mahmud himself was attacked by Turks in Central Asia. Anandapala wrote to Mahmud, a letter which is recorded by Al-Beruni: "I have learned that the Turks have rebelled against you and are spreading in Khurasan. If you wish, I shall come to you with five thousand horsemen, ten thousand foot-soldiers, and a hundred elephants, or, if you wish, I shall send you my son with double the number. In acting thus, I do not speculate on the impression which this will make on you. I have been conquered by you, and therefore I do not wish that another man should conquer you."
This admirable sense of honour triggered my curiosity about the king and his dynasty. The word that came to mind, which exists in Urdu, Pashto, Hindi and Punjabi, was ghairatmand; roughly translated, it could be described as honour or self- respect. This is when I discovered the Sahis and realized more had to be written about them.
There is not much historical documentation available on the Hindu Sahis. What were some of the challenges you faced when writing the book?
There is limited information and some of it is biased against the Sahis as it was written by the victors who were usually their enemies. But even the victors were generous in praise, especially Al-Beruni.
I found a lot of the information was repetitive and ultimately had to find original sources. It is difficult to find a lot of information so I had to piece together from different sources and tell an unbiased story. Two of my greatest sources were the works of two historians: Yogendra Mishra's The Hindu Sahis of Afghanistan and the Punjab and Abdur Rahman's The Last Two Dynasties of the Sahis.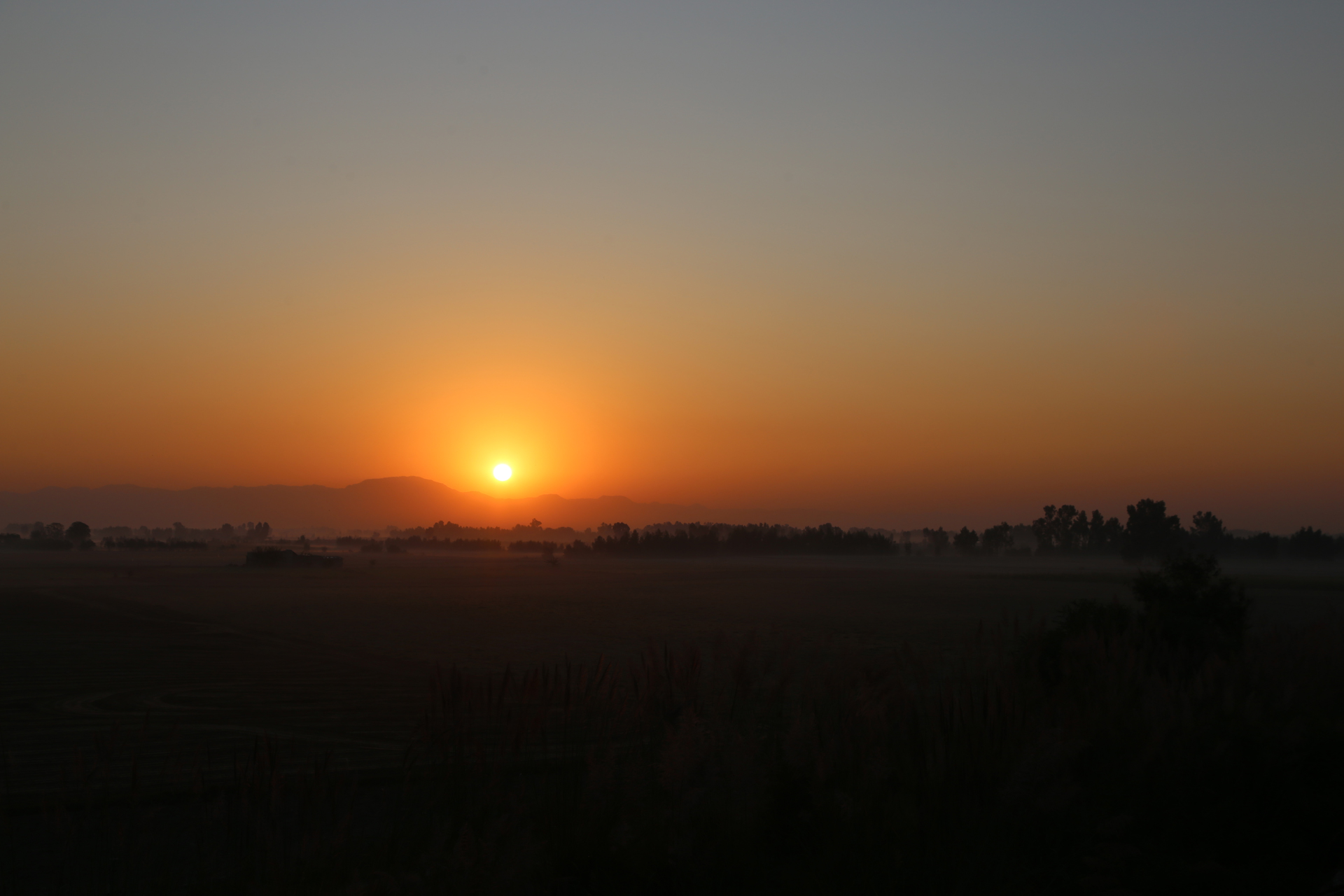 Did you have to travel across Pakistan during your research? What were some of the interesting places you visited?
I come from Peshawar myself where the famous Battle of Peshawar was fought between the Ghaznavids and the Sahis. I was surprised to discover that the remains of elephants were found when the foundations for the Intercontinental Hotel were being laid — remains of that great battle. I was married at that hotel in 1999.
I also travelled to the Sahi capital of Hund on the Indus and visited the museum there; I imagine the river was fuller in the time of the Sahis as there was no dam upstream at Tarbela. The current bridge on the motorway crosses the Indus quite close to Hund, and on the other side in Punjab is the Plain of Chachch, the site of one of the greatest battles between the two sides.
My greatest trip was with my cousins Samir and Fahd; we drove from Peshawar, parked our car on a hill and hiked to Nandana Fort. As we went on our own, and not with an organised tourist company, we ended up starting in the wrong place and managed to get ourselves lost. Luckily, we did get to the fort and back without incident and with many pictures.
You have cited "Al-Beruni's India", an 11th century chronicle by the renowned polymath, as a research source. Since the Government of Pakistan is also spearheading a tourism project called the Al-Beruni Trail which includes Nandana Fort where Beruni quantified the radius and circumference of the earth, please comment on the fact that the area's historical significance is in the limelight after years of obscurity.
We discovered while at Nandana that the government has done a lot of work making it easy to access the fort. Al-Beruni did use the ex-fortress of the Sahis to measure the circumference of the earth. But I feel it should not just be about Al-Beruni but about the Sahis who have left so much in that area, including Katas Raj. We have a rich history in Pakistan and it does not make sense to ignore certain parts and celebrate that which reconciles with a certain ideology. Historical tourism can be a great source of income for Pakistan, we have seen it with Kartarpur. The lands in Pakistan have a rich Buddhist and Hindu history. I feel commercially and practically, it makes sense to promote our history and not confuse it with religious issues.
One of the best examples I have seen is Egypt, a Muslim majority country that celebrates Pre-Islamic Ancient Egypt including the pyramids. Tourism is
a great contributor to their GDP. Pakistan also has a lot to offer, of which the Sahis are just a small portion.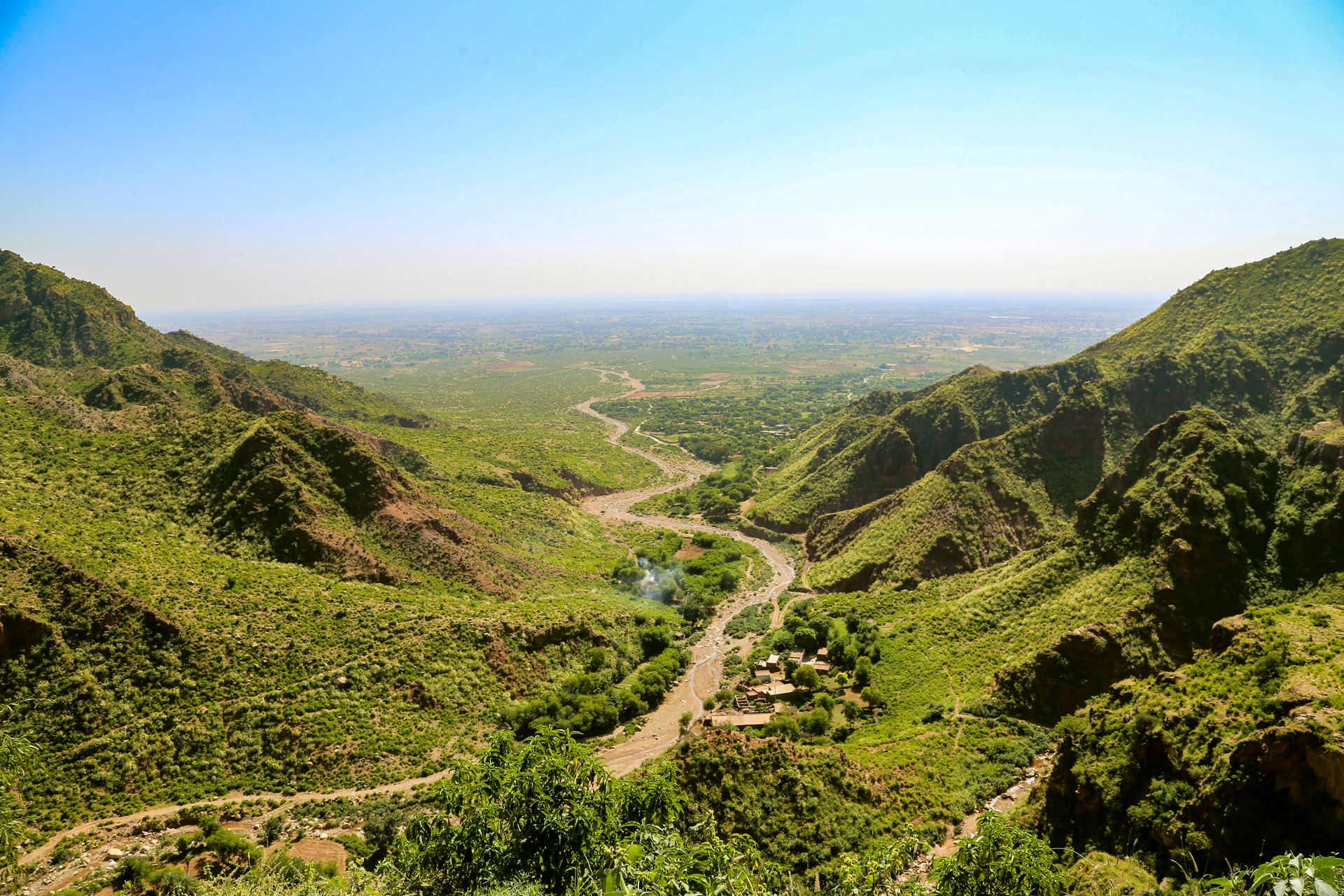 What do you hope for readers of "Forgotten Kings" to take away from the book?
I am honestly only trying to state the facts in my story and not influence opinions. What I am enjoying is how people have come to me and shared what they learned. For example, many Indian readers feed back that they realized Mahmud's conflict was not a binary Muslim vs. Hindu struggle, there were Hindus who fought for Mahmud and Muslims who were Hindu Sahi allies. History is not a simple "us versus them", it is always complex to understand. There is no good or bad, just people who take decisions that are influenced by circumstances and people's natures.
From banker to author, what led to this transition? Were you always inclined towards history, even as a child?
I am still a banker, but I have many passions and one of them is history. I currently work with a bank but in my spare time, I research and write. I am looking for a publisher for a second book I have written which is on Khushal Khan Khattak, the famous Pashto poet. I am currently writing a third on a Grand-Uncle of mine called Abdurrehman Peshawari who left India in 1912 and became a national hero in Turkey. There is a lot of history to be written. I hope I can contribute in some way towards this.