Vienna is a city of art maestros, iconic geniuses, and music prodigies, a place that has not only homed but has also inspired and informed the works of Mozart, Beethoven, Sigmund Freud, Gustav Klimt and Egon Schiele amongst other creative giants. With the opulence of its carefully preserved palaces, the magnificence of the city's Medieval as well as Baroque architectural legacy, elegant cafés and its rich cultural heritage, this capital of the Austro-Hungarian Empire is heart-achingly beautiful. 
The newest sensation from Pakistan in contemporary art, critically acclaimed and internationally renowned abstract artist, Waqas Khan recently showcased his latest exhibition titled "History, Memory or Geometry" at the prestigious Galerie Krinzinger in Vienna. This body of work examines the omnipresence of the non-image.
Waqas Khan was recently in Austria to open the exhibition and as this classic European town serves as the backdrop to the display of his new works, he takes us on an exciting tour of his favourite places here. Experience the city through the eyes of this young artist. After all, we love travelling vicariously!
Photography: Aun Raza
1. Belvedere
Waqas holding a print of the
'The Kiss' by Klimt, standing in front of the Belvedere. This famous painting by Austrian artist Gustav Klimt, is part of the upper belvedere's museum collection.
The fountain and baroque garden of the Belvedere overlooking the city of Vienna.
2. Secession building
The iconic Secession building is an unmissable landmark of Vienna's historic and artistic landscape. The central dome made up of giant laced leaves, locally known as the 'golden cabbage', shines proudly above the entrance with text that reads 'to every age its art, to every art its freedom'.
3. Naschmarkt
Walking into the Naschmarkt, the most loved food market of Vienna with gypsy musicians, excellent food and even a shop dedicated to marijuana.
4. Weinzeilen house
The two facades of Weinzeilen house, designed by architect and designer Otto Wagner in the gorgeous Jugendstil style. This is an exquisite example of Viennese Art Nouveau architecture, woven seamlessly into the city's ordinary apartments.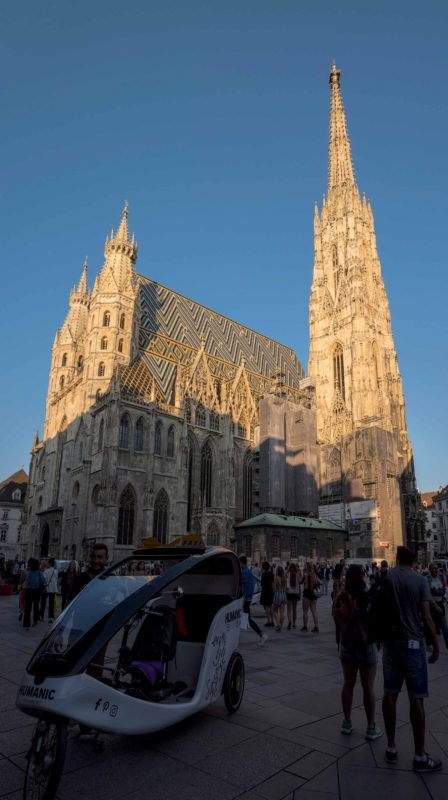 5. Stephen's Cathedral
Stephansdom is the very centre of historic city of Vienna. The central building is St. Stephen's Cathedral which was first built in 1365. Its roof covered with patterned tiles is considered the most recognisable symbol of Vienna. The whole structure is surrounded by intricate stone work, various relief works, all on very fragile and porous limestone. It has been under regular repair and restoration to keep this icon alive.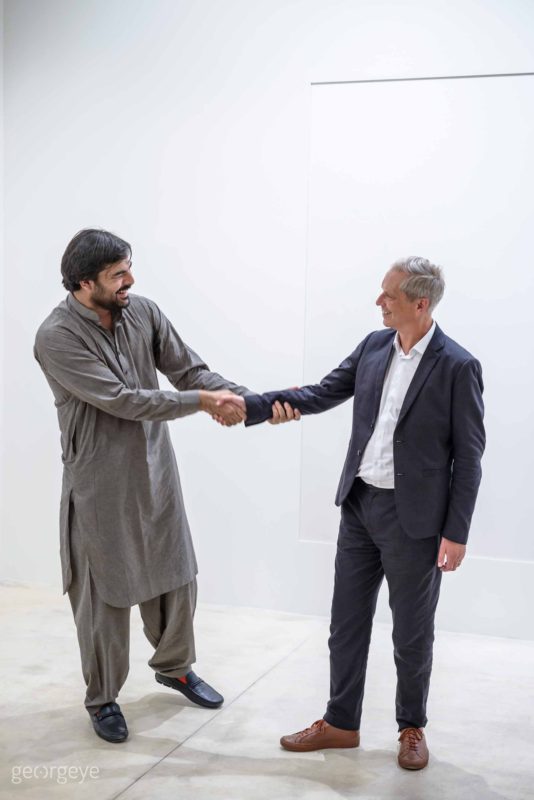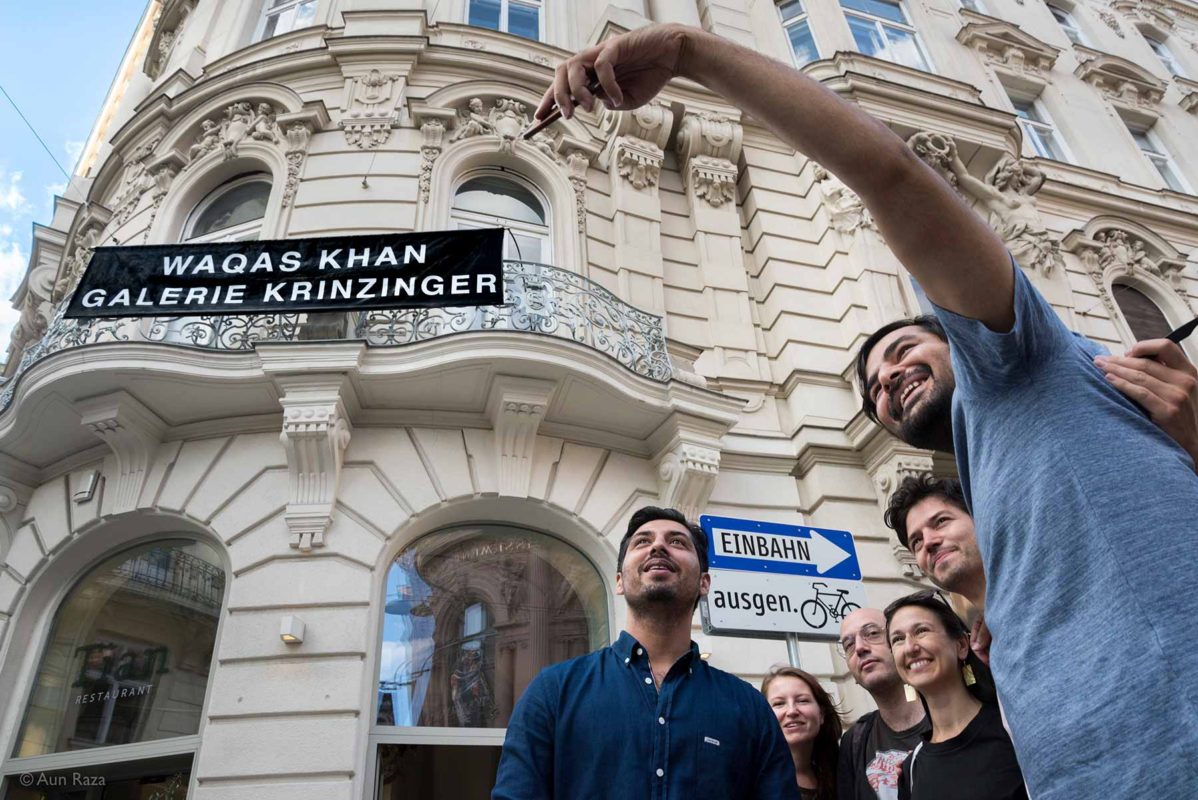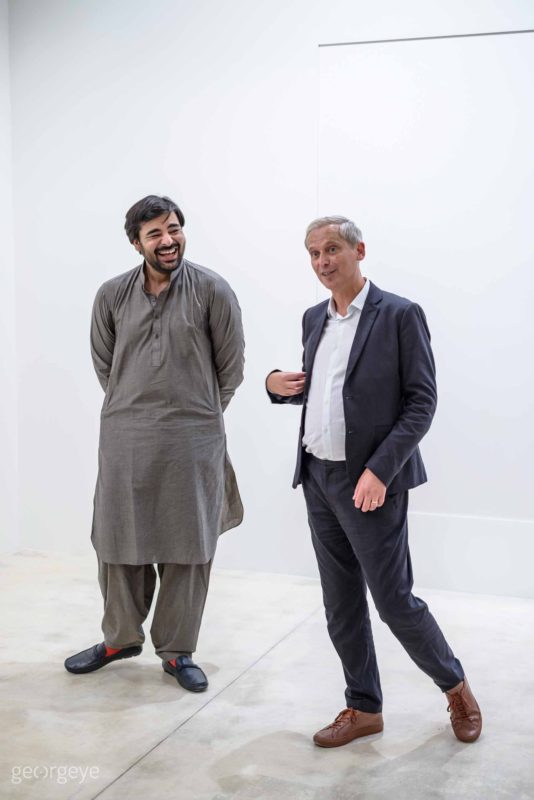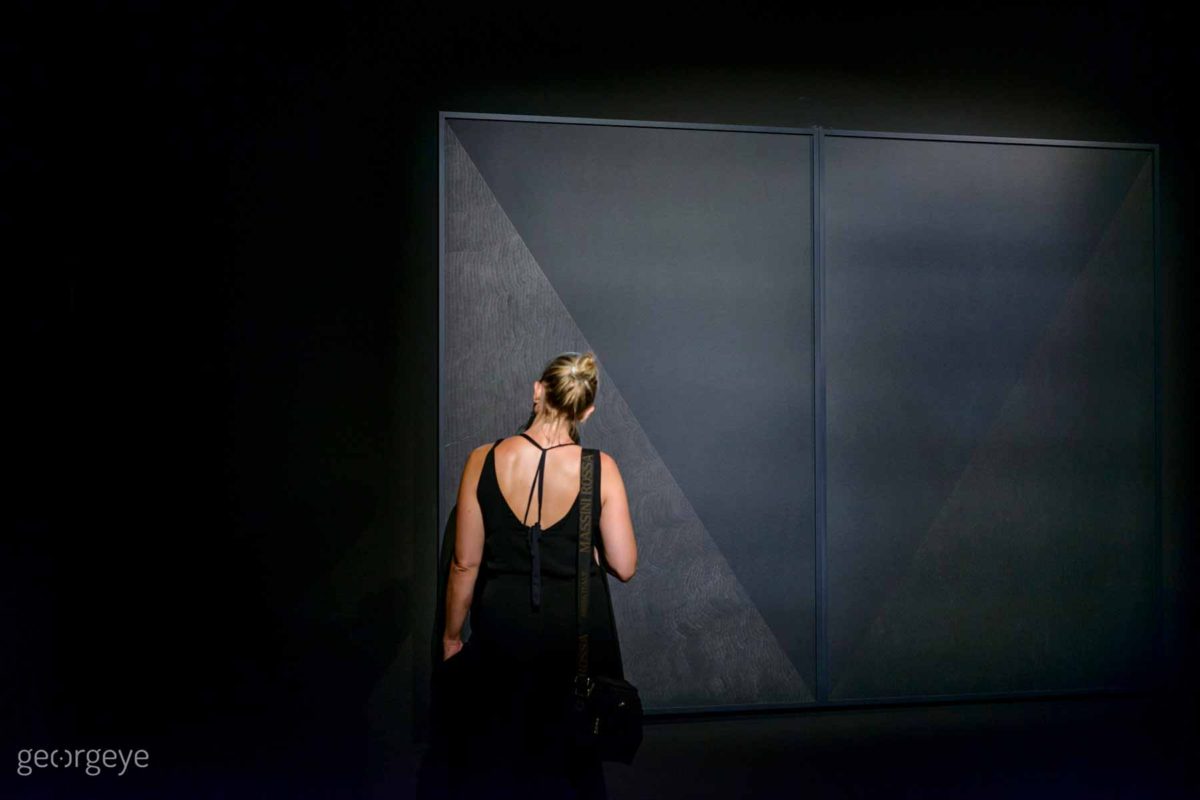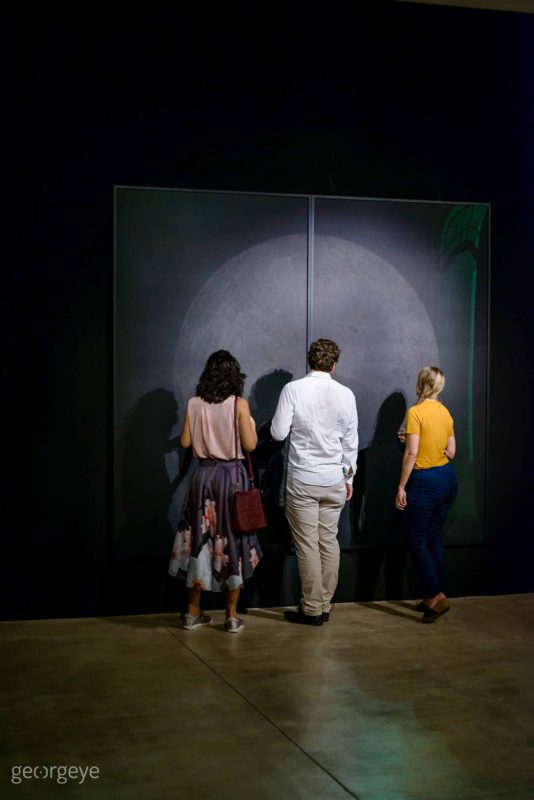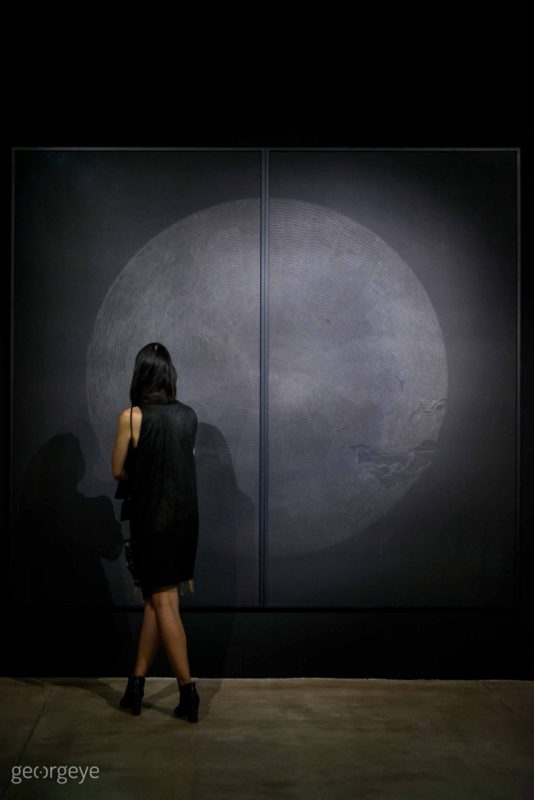 6. Eating Out
There are many elegant cafes around the city that capture its relaxed vibe.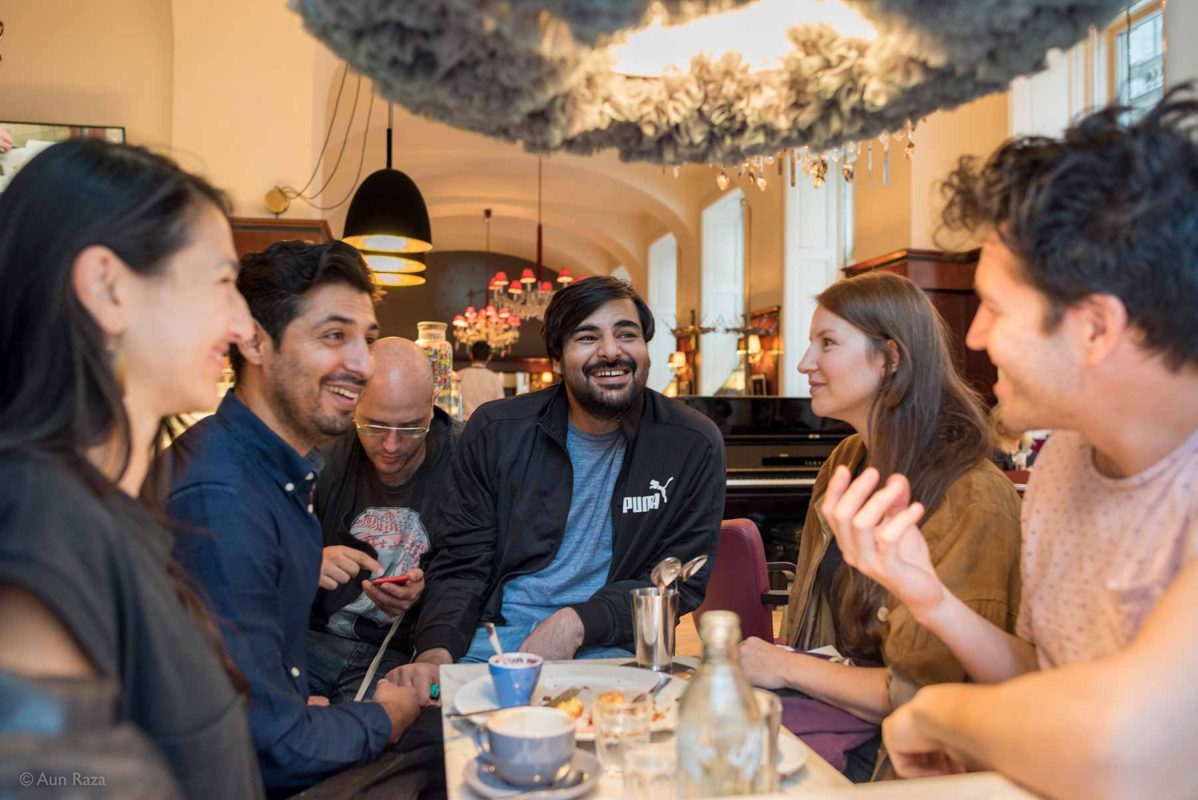 7. Curiosity shops
Around the city, we find several shop windows decorated with collections of old books, tobacco boxes and posters, etc. in Jugendstil designs from the 19th & 20th century.
At the same time, one sees other windows full of heavily proportioned Austria empire's old mugs, signs and funny figures from various theatre plays."