Zaigham Imtiaz founded the Cycling & Adventure Club Pakistan to share his love of the outdoors with like-minded individuals. With over 7000 members currently, the group has become a hub for those passionate about recreational cycling, recognising not just its health benefits but also its positive impact on the environment. From exploring city streets to biking on mountain slopes, the club prides itself on organising trips that showcase the best that our country has to offer. This summer, 45 of its members went off to Kashmir to escape the scorching heat of the plains and Zaigham gives us the lowdown on the how, why and what of it all.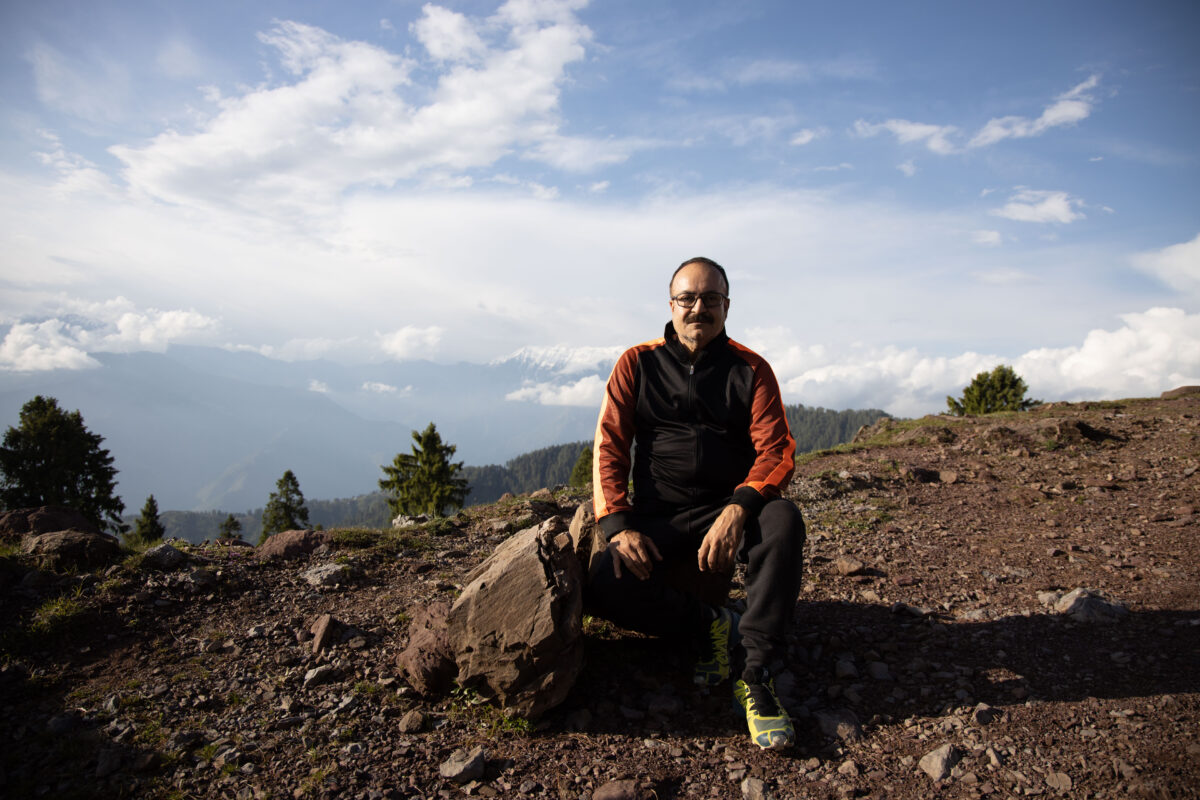 What is the Cycling & Adventure Club Pakistan
Cycling was a regular part of my childhood, and after my retirement from the armed forces, I rediscovered my love for it. Not satisfied with cycling only on city roads, I began to explore more options and that is when I decided to form my independent club, aptly naming it Cycling & Adventure Club Pakistan. We offer not just cycling trips but also trekking, camping and paragliding opportunities.
With over 7000 members, the group endeavours to provide equal opportunities to everyone, irrespective of age and gender. I believe nature is to be enjoyed by everyone
In between rides, we also believe in giving back to local communities and have started organising medical camps in some parts of the north, such as Kaghan and Tangir Valley in Gilgit Baltistan.
The Benefits of A Cycling Club
The health benefits of cycling are enormous — it's a great way to control blood sugar levels , hypertension and weight. Just as important is the social aspect — one gets to meet like-minded people, form meaningful connections and bond over the beauty of nature. Lastly, cycling as part of a group enhances the safety factor.
Kashmir for the Weekend
The Cycling & Adventure Club Pakistan recently organised a weekend trip to Kashmir. The group consisted of 45 men, women and children, ranging in ages from 4 to 65 years old. CACP planned and facilitated the logistics and arrangements and everyone paid for themselves.
We based ourselves in Muzaffarabad and hired a truck to take our bikes up to Pir Chinasi Top. Located at a height of 9,500 ft above sea level, Pir Chinasi provides panoramic views of the entire valley and is an excellent site for trekking. We spent Day 1 of our trip trekking here, enjoying the cool mountain breeze after the relentless heat 12 of the plains. Once at the top, we found ourselves above the clouds — it's hard to describe in words how spectacular that was. On Day 2, we did an equally enjoyable downhill cycle ride of about 23 kms. There were some steep gradients but overall it was a smooth ride that even beginners enjoyed.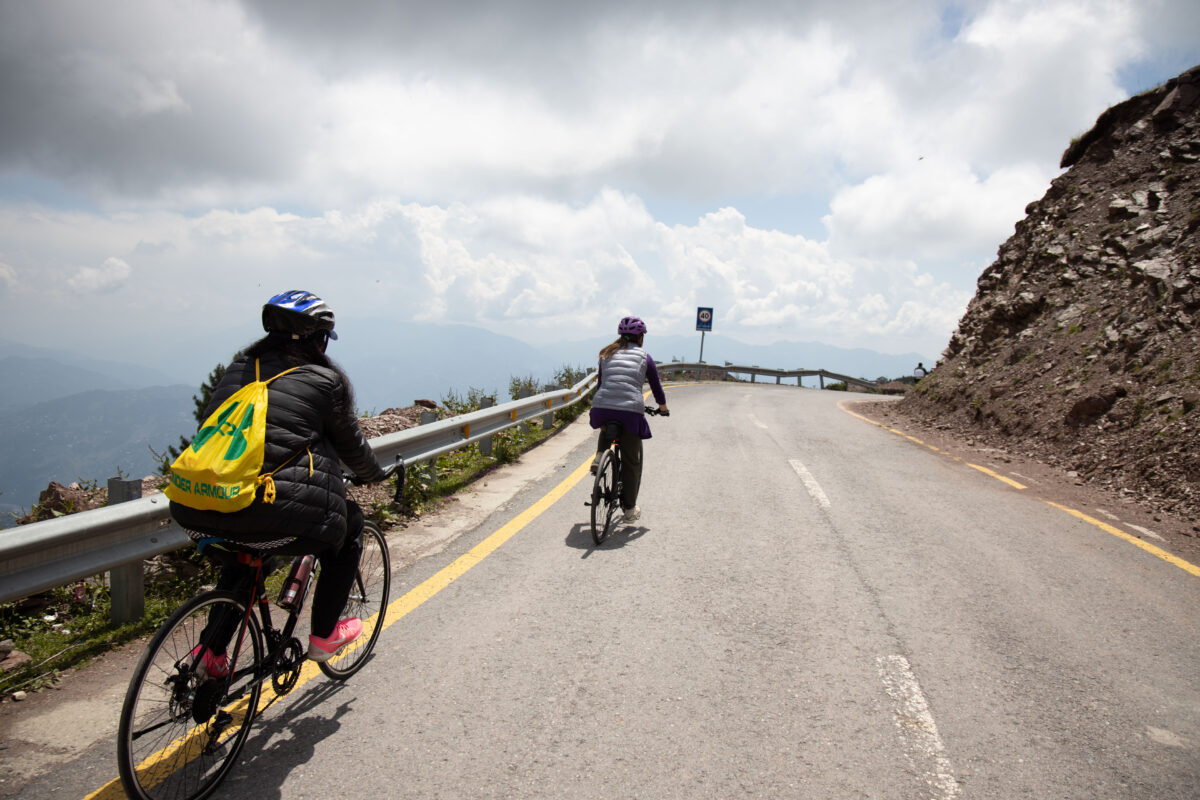 Where to Stay
We booked rooms at an army mess in Muzaffarabad, which were very comfortable and clean, with beautiful grounds and good food. We had some of our meals at the Neelam View Hotel on the riverside and I would definitely recommend it.