The snow-clad valleys of AJK were the recent setting for an exciting three-day winter sporting event. Organized by the AJK Tourism Department, the Snow-Cross Rally and Skiing Fest 2021 was held at Ganga Choti in Bagh district with the aim of promoting tourism and winter sports in the region.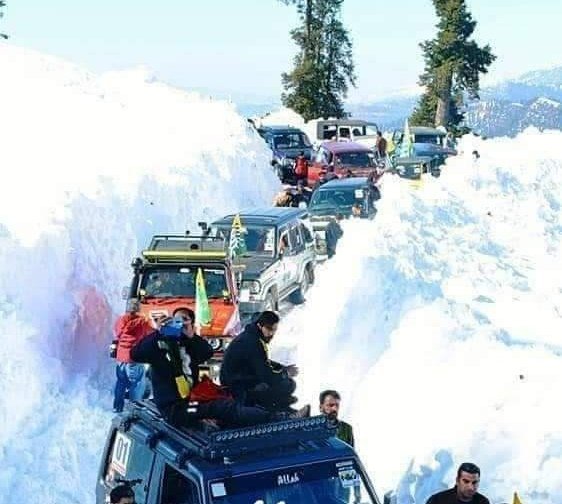 Ganga Choti is a popular local tourist spot in Bagh, with its highest point at an elevation of 9,987 ft, located in the Pir Panjal Range. More than 20 experienced drivers from the Muzaffarabad Jeep Club and Bagh Jeep Club raced along the steep slopes and snowy slopes in an adrenaline-pumping racing event.
The skiing event was the first of its kind held in the region. International ski trainers from Austria and Switzerland, along with a local master trainer from Kel, AJK, were present to train local enthusiasts and children. The foreign athletes declared Kashmir to be very beautiful, with great potential to become a thriving winter tourist destination.