DESTINATIONS presents 'Women in Art', a project designed to celebrate the success of some of the most fearless women in Pakistan's contemporary art scene. The aim of this series is to highlight artists who have broken boundaries and impacted narratives through their inimitable styles. Their deep understanding of their environment informed by factors such as heritage, climate change or socio-political discourse has allowed them to create artwork that is not only meaningful but has received international acclaim.
Wardha Shabbir
Meet visual practitioner and contemporary miniaturist, Wardha Shabbir. A Lahore native, she graduated from the National College Of Arts with honours in 2011. Currently a Visiting Assistant Professor at her alma mater, Wardha has widely displayed on both national and international platforms. She was among the finalists for the esteemed Jameel Prize 5 (2018), Victoria and Albert Museum, London.
Through her artistic pursuit, Wardha pays homage to the struggle that is quintessential to women's lives. Influenced by the foliage of her surroundings as well as contemporary architecture, her compositions portray a variety of women's experiences, depicted through elaborate motifs and vivid hues.
"As an artist, I'm very interested in the physical markings around me. I look at the spaces and architecture that surround us in an urban space and take inspiration from these. And then magic happens."
My work represents my journey as a mother, as a resilient female, living in Pakistan and going through hurdles and possibilities. My work is also in support of other women, artists, mothers, and survivalists. A woman, to me, is the sun of life; she gives birth, she navigates the way forward with her family, and shoulders many responsibilities in the process.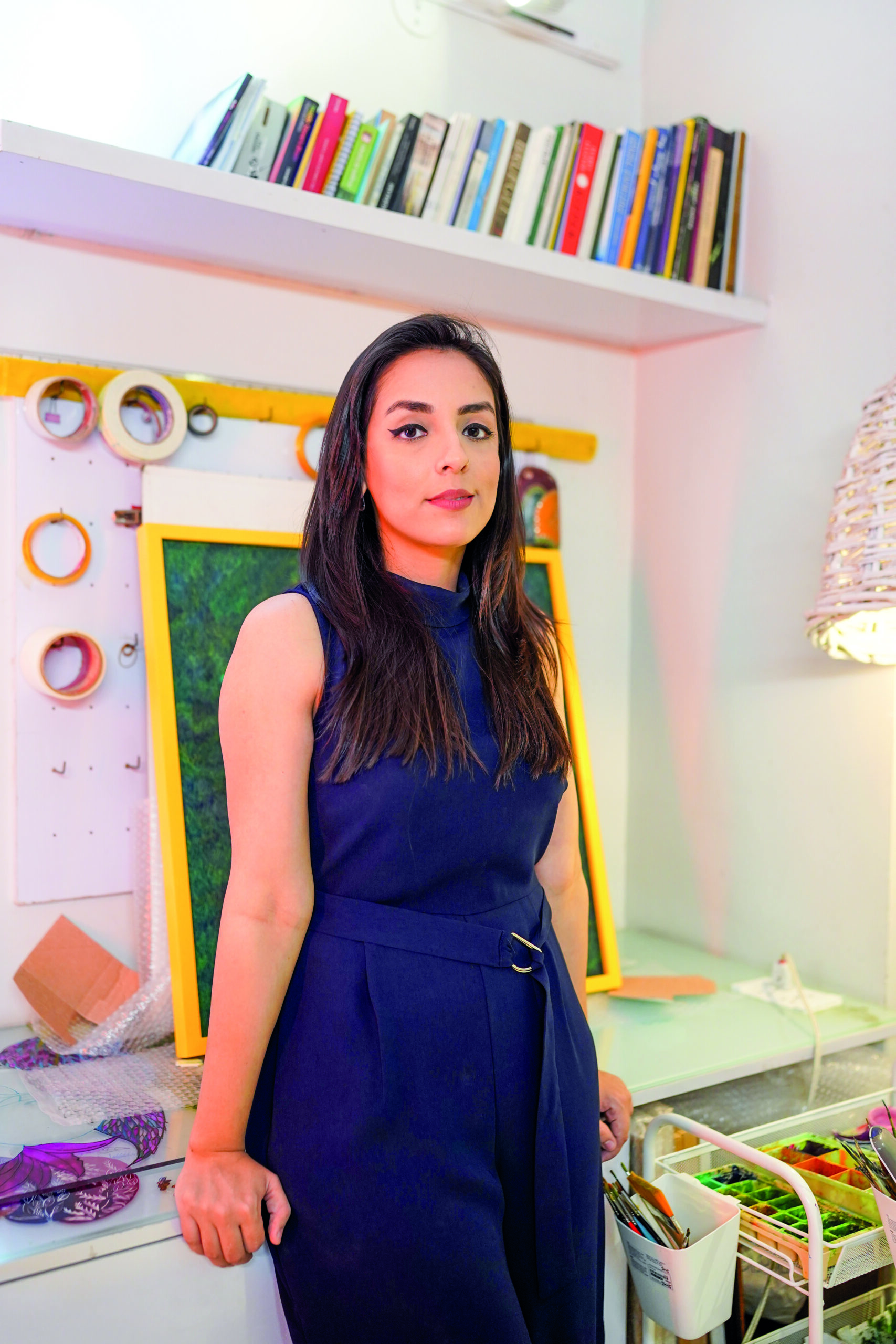 I've always seen my mother growing plants. She used to tend them lovingly every single day. Sometimes I would notice her doodling plants on a notepad while conversing on the phone, and I would observe how organically it could be created on a piece of paper as well. So the concept of growth that I have seen around me in the shape of plants has given me a natural expression.
My work is not just about making beautiful visuals, but it actually has a lot of hidden symbols in between. When you unmask it, it shows loss and despair but also hope and survival for mankind. I want my work to become that element of hope that can help people survive through struggles and hardship."
Shahzia Sikander
Shahzia Sikander's new public art project for the Madison Square Park Conservancy has recently been installed at the New York Appellate Division Courthouse. Atop the historic Courthouse, NOW, is a bronze female figure that arises from a colourful lotus, a symbol of wisdom. The work's connection with the Courthouse is imbued with meaning as the building's rooftop is crowned by plinths inhabited by statues of nine historical and religious male legislators, including Confucius, Justinian, Lycurgus, Moses, and Zoroaster— but without a single woman represented atop a plinth until Sikander's temporary installation. Sikander's work both physically and symbolically elevates the female figure, putting her on a level plane with the traditionally patriarchal embodiments of justice and power. This installation is part of recent efforts by the Court of the Appellate Division to add new artworks from diverse contemporary artists to its Courthouse, adding modern perspectives on justice to the existing murals and statuary that decorate the building.
NOW is part of Sikander's multimedia exhibition 'Havah…to breathe, air' on the theme of women and justice. The exhibition also includes a towering skirted female figure, titled Witness (2023), a video animation, and an augmented reality (AR) experience. Sikander was awarded the Pollock Prize for Creativity by The Pollock-Krasner Foundation at the exhibition. The $50,000 award honours an artist whose work embodies high creative standards and has a substantive impact on individuals and society.
Born in Lahore, Pakistani- American Sikander is a widely celebrated contemporary artist, internationally renowned for her inventive work and unique perspective. Sikander has been the recipient of many noteworthy awards, including the Fukuoka Arts and Culture Prize, the Asia Society Award for Signifiant Contribution to Contemporary Art, a Medal of Art by the US State Department and a MacArthur Fellowship.
Risham Syed
Risham Syed is a Lahore-based artist who uses painting and other mediums to explore questions of history, sociology and politics. SyedheadstheVisual Arts Department at the School of VisualArts&Design, BNU, Lahore.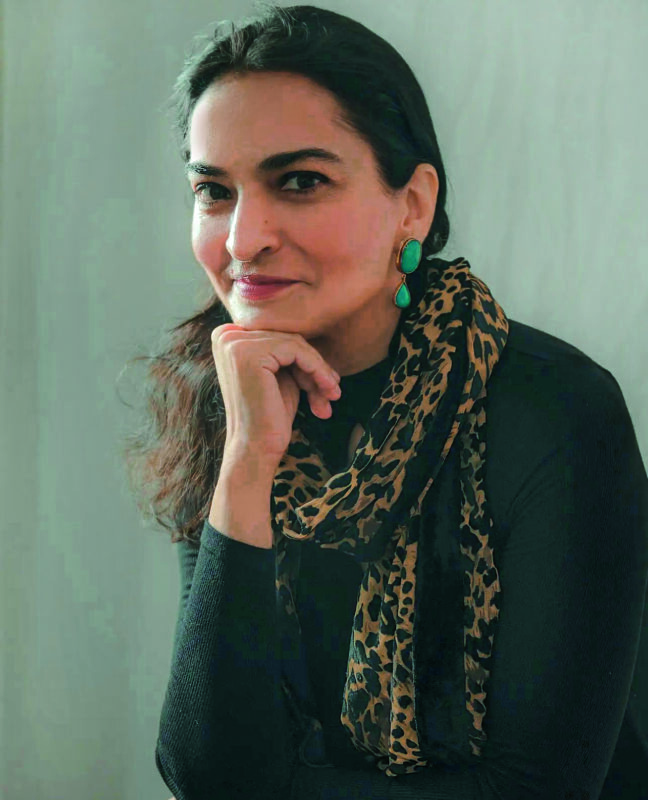 Her native city plays a prominent role in her work, as do related inquiries into what the colonial history of the region has meant to today's culture. She explores these questions using her paintings as pieces of a greater, often global context through installation and use of objects with social reference and connotation. Her use of fabric, embroidery and found objects, along with her painting speaks about her connection with the personal, as well as historical, weaving in history with the present moment.
In her latest solo exhibition at Canvas Gallery,Karachi,titled"Appointments andDisappointmentsWithHistory", she has explored the connection between her mother's collection of Chinese silk fabric and banal objects found in Punjabi Victorian homes carrying stories of the rise, merger, and fall of global companies through the lens of time, memory, space, power, class, trade, culture and history.
A total of eight artworks installed at the gallery were mainly textile- based surfaces along with domestic objects. Hung like carpet/ partition/ painting, the artist created quilts with layers of images. Her show seemed like a walk through a museum of industrialization, colonization, and exploitation.
Risham Syed's work has also recently been installed at the Jameel Arts Centre in Dubai. The exhibition will continue till 14th May 2023. The exhibition presents her work; The Seven Seas, (2012), which consists of a series of large-scale quilts connecting the intricacies of contemporary geopolitics with the 19th and early 20th Century cotton trade of the British Empire.
Bushra Waqas Khan
Artist and printmaker, Bushra Khan is a graduate from NCA, Lahore. Creating miniature sculptural works using motifs of crescents and stars and other repetitive patterns from the local affidavit paper, her work has won international acclaim for its innovation and ingenuity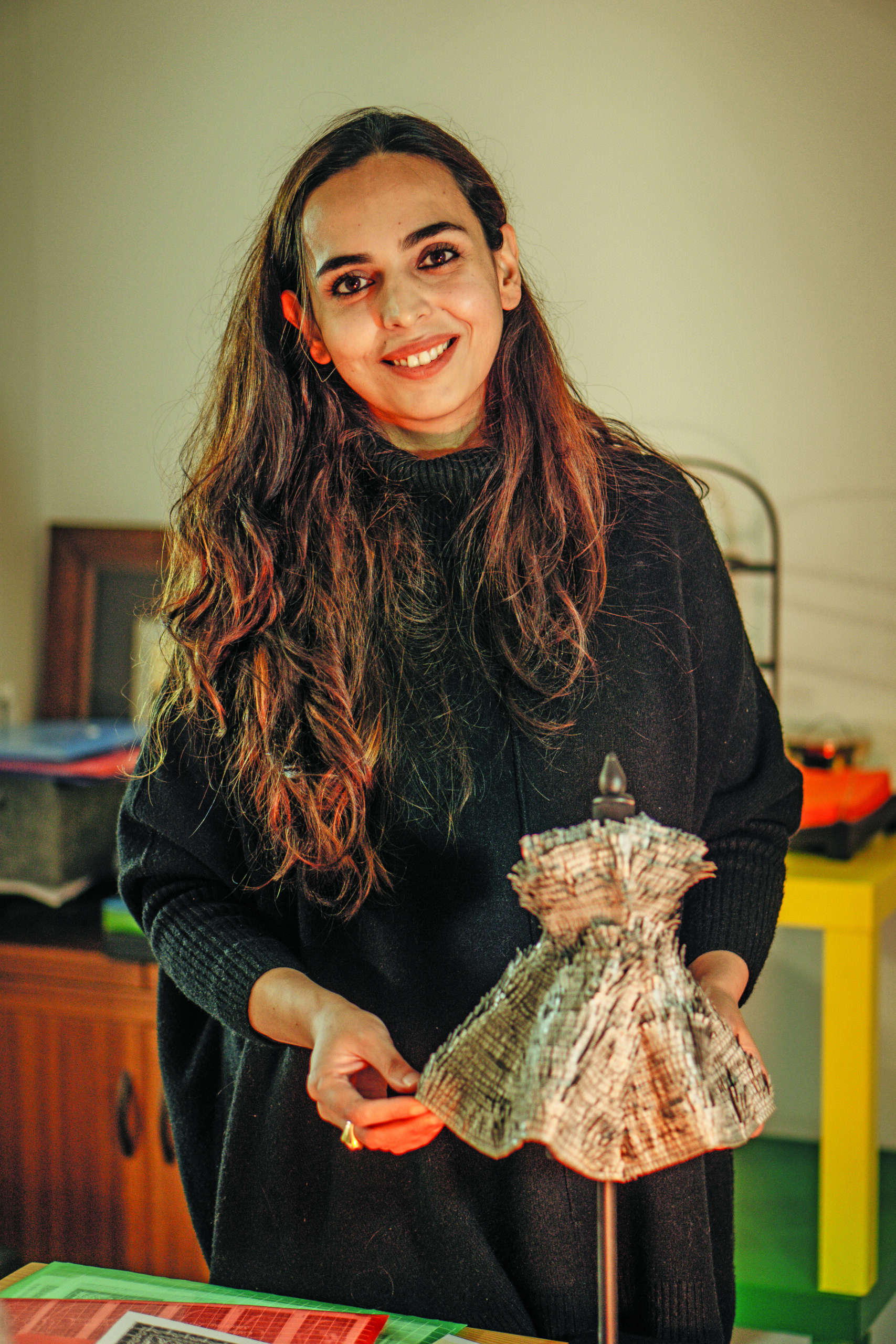 Arranged in the form of 19-inch-tall dresses with closely suppressed imagery from what is also known as the "oath paper", her creations are the result of an arduous process. Selected modules from the stamp paper are photo transferred on to fabrics of silk and organza, after which the design is carefully cut up and masterfully stitched together using silk thread.
"My first consciousness of art was pure serendipity. I was in grade 1, sitting in the classroom and we had this colour assignment where you have to make something and I made a tree. Somehow I had missed the colour green and was too shy to ask anyone for it. So I started mixing colours. Somehow I mixed yellow and blue and found green. For me that was a magical moment.
Just like an heirloom that is transferred from mother to daughter, this affidavit paper, more commonly known as the stamp paper that I have chosen to work with, is generally transferred from the father to the son. This concept is a British remnant. It was common practice in Britain that if a family had no direct male heirs, they would find the next closest male relative and get their daughter married to him. This way the wealth remained within the family. To this day, we carry this colonial hangover and as a woman, it is a daily struggle to break the shackles of patriarchy."
Saba Khan
Artist Saba Khan has founded a a satirical artist collective Pak Khawateen Painting Club (PKPC, 2019) triggered from the commission of Lahore Biennale 02.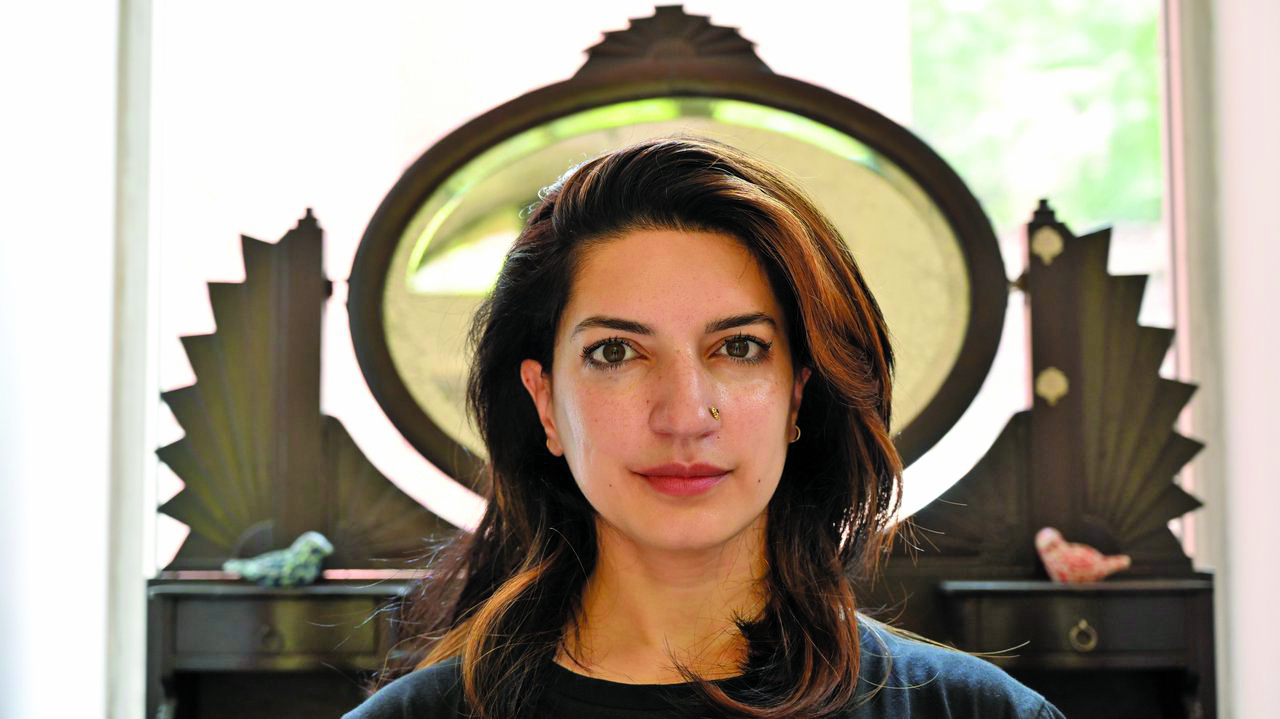 Pak Khawateen Painting Club is a group of visual artists that embark on expeditions to research the history and politics of water bodies, the flow of water, fluidity, bodies blocking water and bodies moving along water. Donning uniforms inspired by Pierre Cardin's 1960s design for Pakistan International Airlines' air hostesses that represent a 'golden era' of Pakistan and the decade of dam building, they enter sites built and imagined by powerful men to produce agriculture and energy for the nation.
The Club on their first expedition followed six dams, which were either built, being built or remained to be built. Each dam is a colossal body that blocks water for the lower riparian communities that have indigenous practices and agricultural lands that relied on the free flow.
Their latest project is titled "The Tide Country." Drawing the project title from Amitav Ghosh, supernatural forces, traditions and aesthetic forms challenge the masculine rubric of colonial modernity, the epitome of which is hydrological engineering oriented towards commercial agriculture. Resulting in the displacement of indigenous populations, the unequal division of resources and the inundation of histories, hydrological engineering finds an unexpected foe in its (not so) 'Pak' provocateurs (members).