The Aga Khan Awards events recently took place in a lavish 3-day extravaganza in Muscat, the Sultanate of Oman, where ceremonies for the Aga Khan Music Awards and the Aga Khan Award for Architecture were celebrated.
The Aga Khan Music Awards
The Aga Khan Music Awards ceremony took place in a lavish 3-day extravaganza in Muscat, the Sultanate of Oman. The event was part of a series of ceremonies being held in Muscat as part of the Aga Khan Awards events, including the Aga Khan Award for Architecture.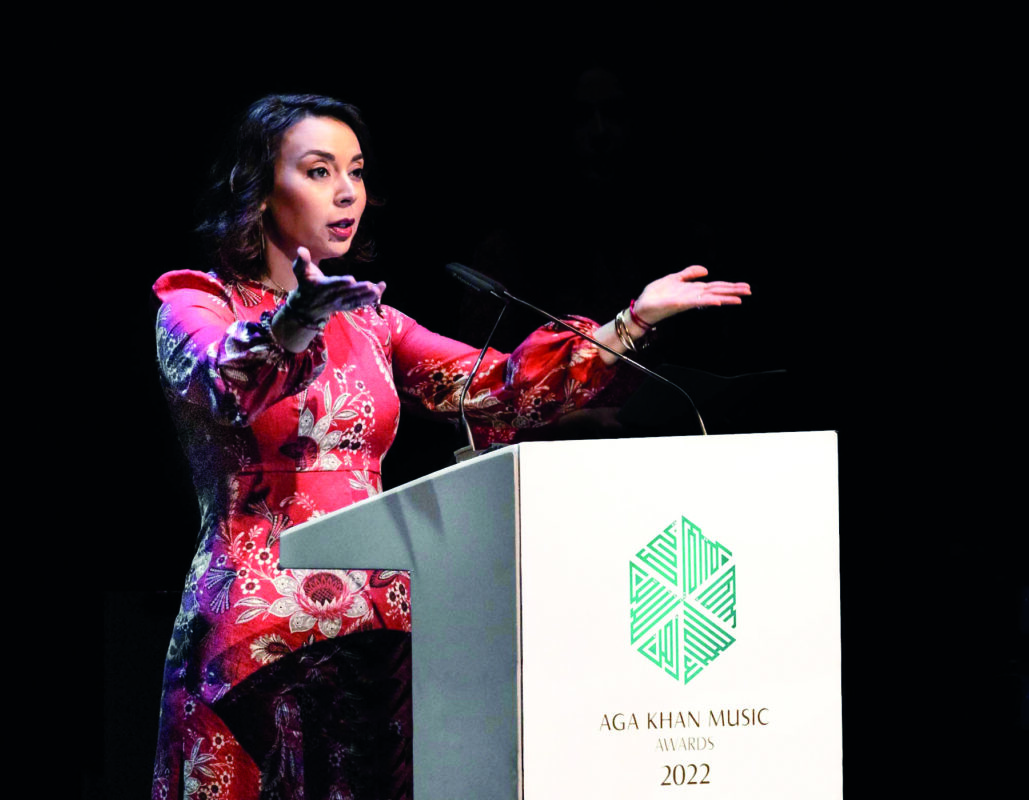 First held in 2019, the awards were established to recognise exceptional creativity, promise and enterprise in music performance, production, education, preservation and revitalisation in societies across the world in which Muslims have a significant presence.
Featuring evocative performances from world- class and regional talents across South-East Asia and West Africa, the opening night was held at the Royal Opera House Muscat in the presence of Prince Amyn Muhammad, the younger brother of the Aga Khan, the spiritual leader of the Shia Ismaili Muslim community.
Prince Amyn Aga Khan presented a special Award for Lifetime Achievement to acclaimed tabla player Ustad Zakir Hussain, who was cited for his "enduring contributions to the musical heritage of humanity, peerless musical mastery, and sustained social impact as a performer and teacher". Zakir Hussain has long served as one of the world's most visible models of enlightened cross-cultural musicianship. Over the course of his six-decade-long career, he has elevated the status of the tabla both in India and around the world through countless artistic collaborations, concert tours, commissions, recordings and film scores.
This year's 15 laureates were chosen by a jury consisting of international arts professionals including Sheikha Hala bint Mohammed Al Khalifa, director- general for Bahrain's Authority for Culture and Antiquities, and British dancer and choreographer Akram Khan. Pakistan was well-represented by Pashto folk singer Zarsanga and Sufi musician Sain Zahoor who were amongst the distinguished list of laureates.
Sain Zahoor
Sain Zahoor, born in 1937 in Pakistan's Punjab province, has devoted his life to the performance of mystical Sufi poetry. He has said that after a recurring dream in which a hand rose up from a grave and directed him toward a shrine, he left home at the age of 10 and began a spiritual search that eventually led him to the ancient city of Uch Sharif, in southern Punjab, a site of many Sufi shrines. There he learned Sufi devotional songs (kalams) from local singers with a particular focus on the poetry of the important Punjabi poet Syed Abdullah Shah Qadri, popularly known as Bulleh Shah (d. 1757).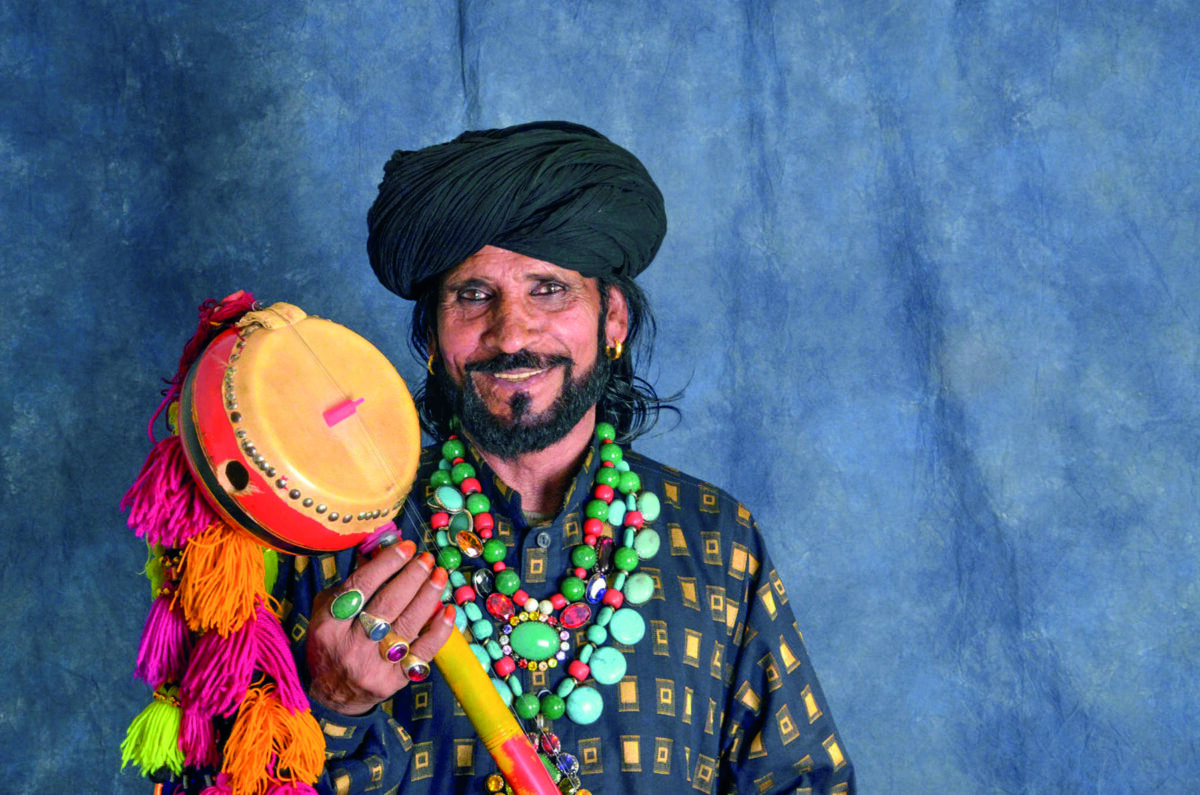 Sain Zahoor presently lives in Lahore, where he continues to sing at local shrines. At the same time, he has developed an international following after winning the 2006 BBC World Music Award for BBC Voice of the Year, an award that had earlier recognised Nusrat Fateh Ali Khan and Abida Parveen. In recent years, he has performed on prestigious stages around the world, accompanying his singing on a tumbi, a Punjabi instrument consisting of a gourd resonator attached to a wooden stick.
Zarsanga
Zarsanga is a singer from Khyber Pakhtunkhwa, Pakistan and is known as the Queen of Pashtun Folklore for her career-long devotion to the orally transmitted musical traditions of the tribally- organised Pashtuns.
Born into a nomadic tribe, she began her musical career at the age of 14, when a local musician heard her sing at a wedding and introduced her to a radio producer. She went on to sing for Radio Pakistan and developed an ardent following.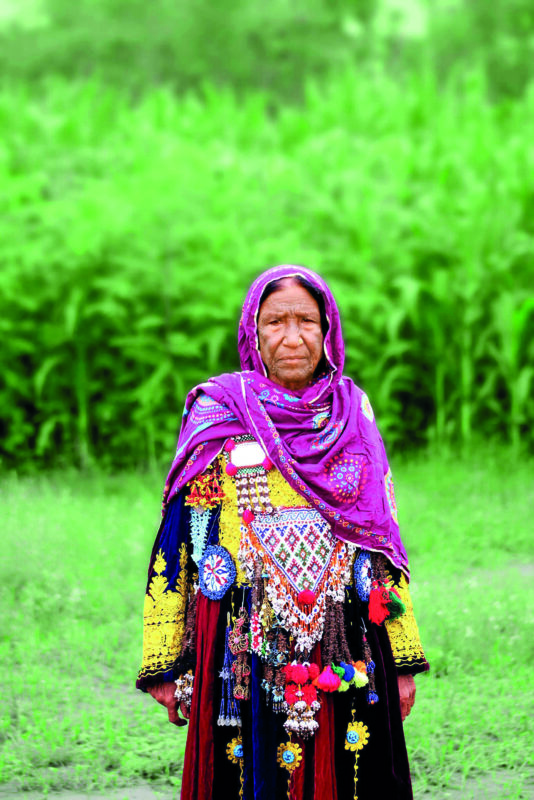 Zarsanga has toured internationally and performed all over Europe and the United States. Her repertoire includes love poems, called landay, and other songs of the nomadic Kuchi Pashtuns, often accompanied on tabla and rubab.
For her contributions to the field of music and folk singing, Pakistan awarded Zarsanga the Pride of Performance Award.