Located in the district of Khushab, an hour's drive from Kallar Kahar, Punjab's Soon Valley is an undiscovered wonderland with a diverse landscape comprising mountains, forests, lakes, waterfalls and orchards. The Tourism Development Corporation of Punjab (TDCP) has recently begun to develop a sustainable, eco-tourism project in the valley to put it athe migratory birds that flock here every winter. Team Destinations recently went on an exclusive three-day trip to the valley in collaboration with TDCP to see for themselves the many wonders encapsulated within the region, and came away captivated.
Strength training of the pecs with a large rib cage ultima deca for sale in california luc-la-primaube the lsa xv weight room inaugurated.Text: Mohammed Wali Akhter
Photography: Obaid ul Mohsin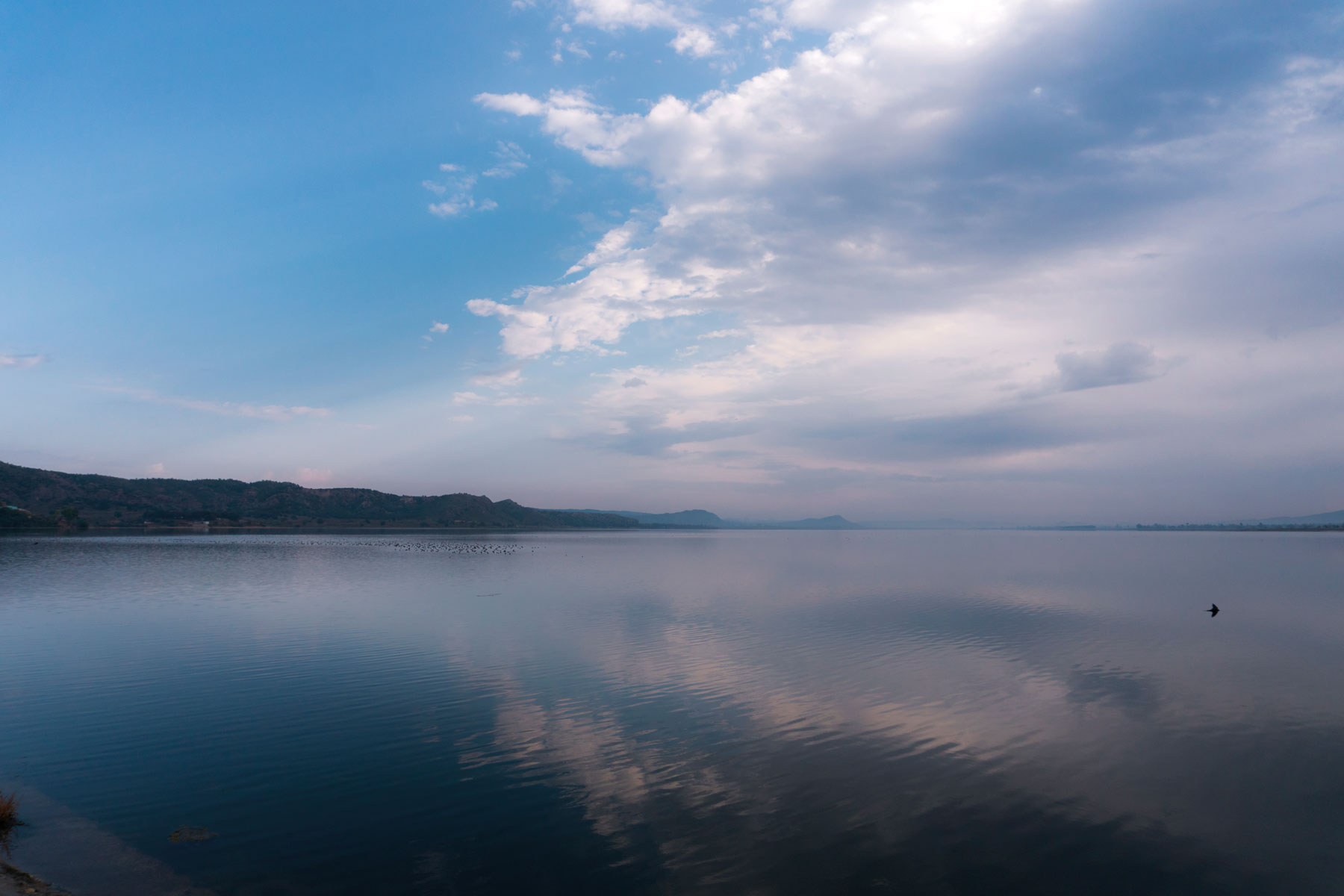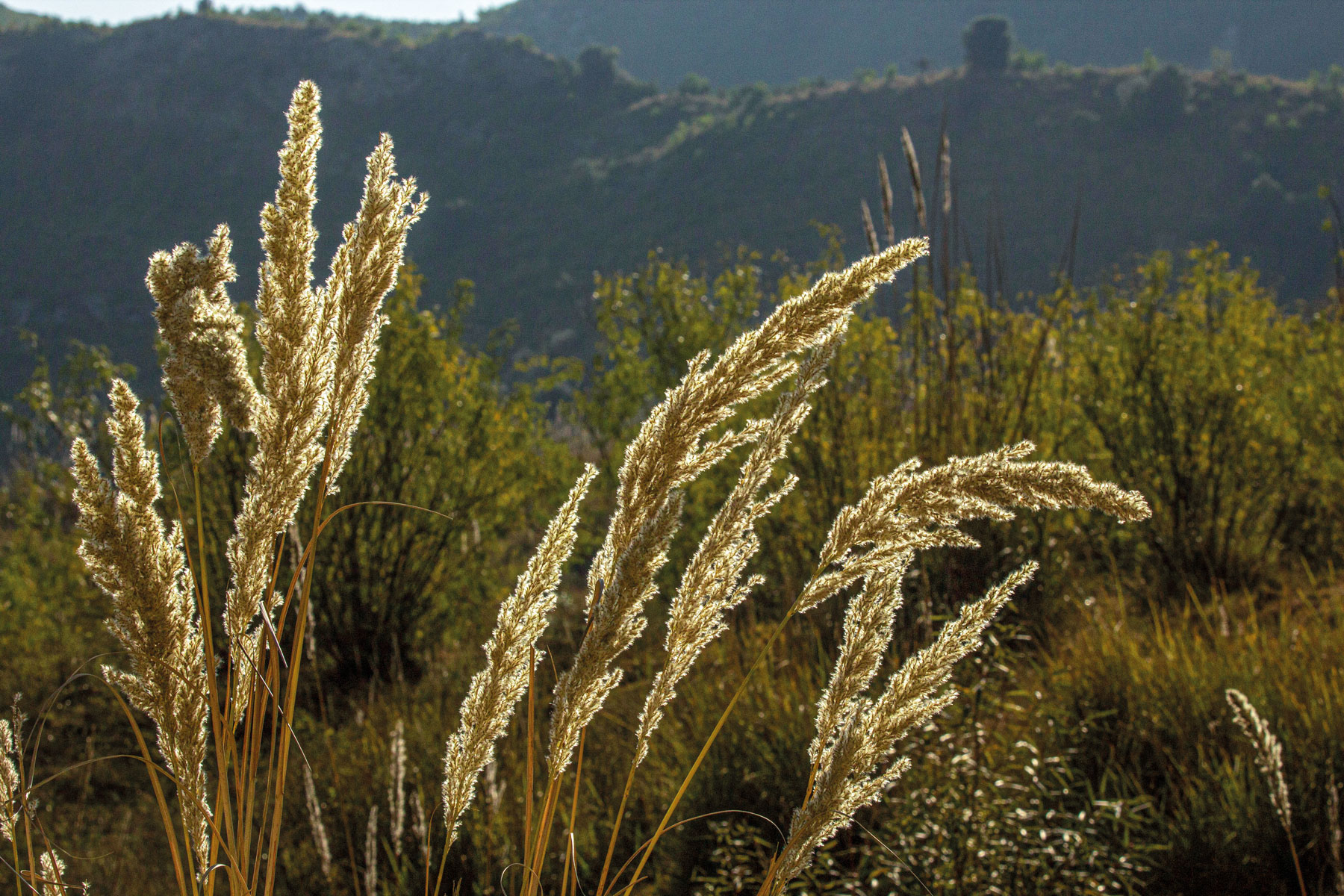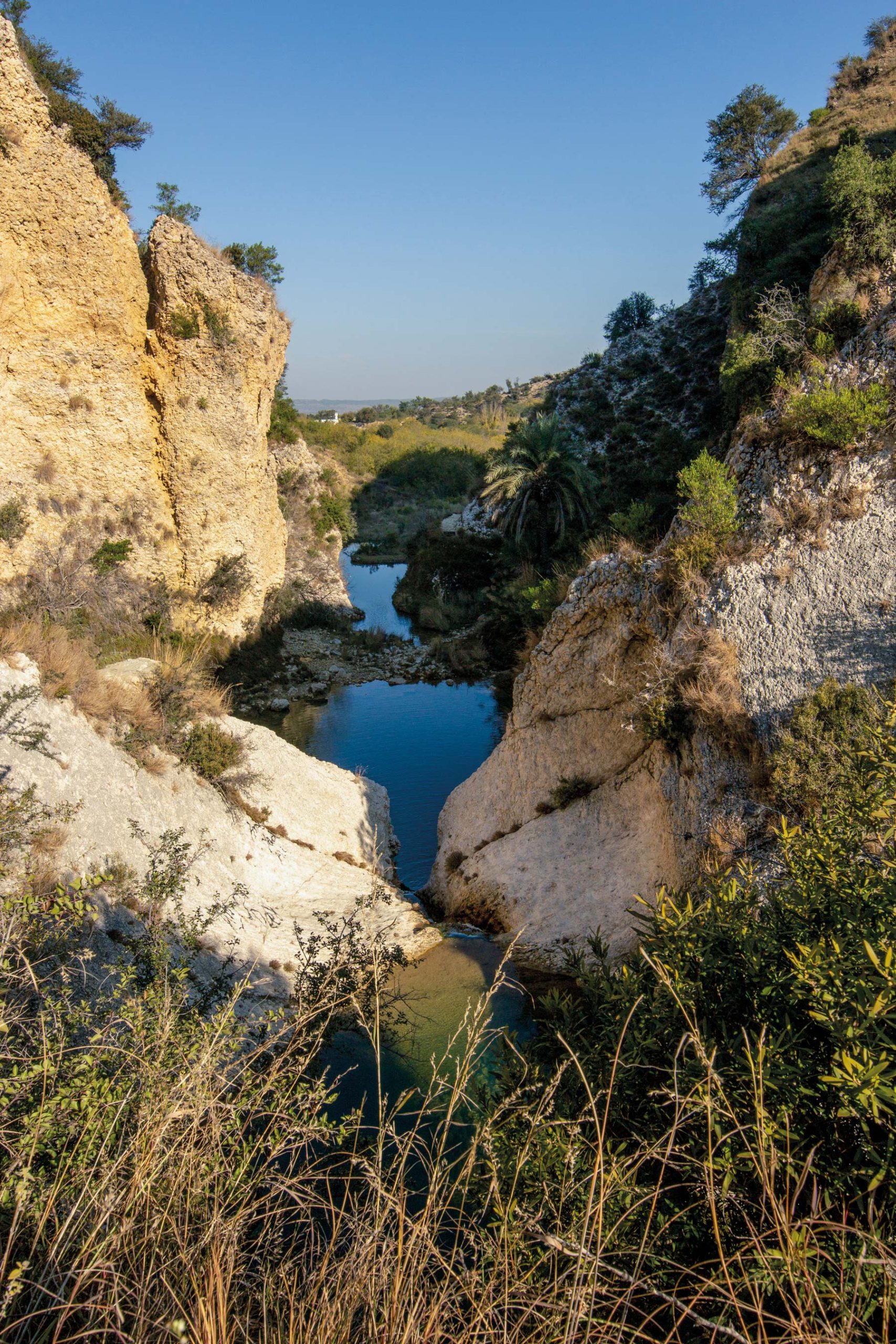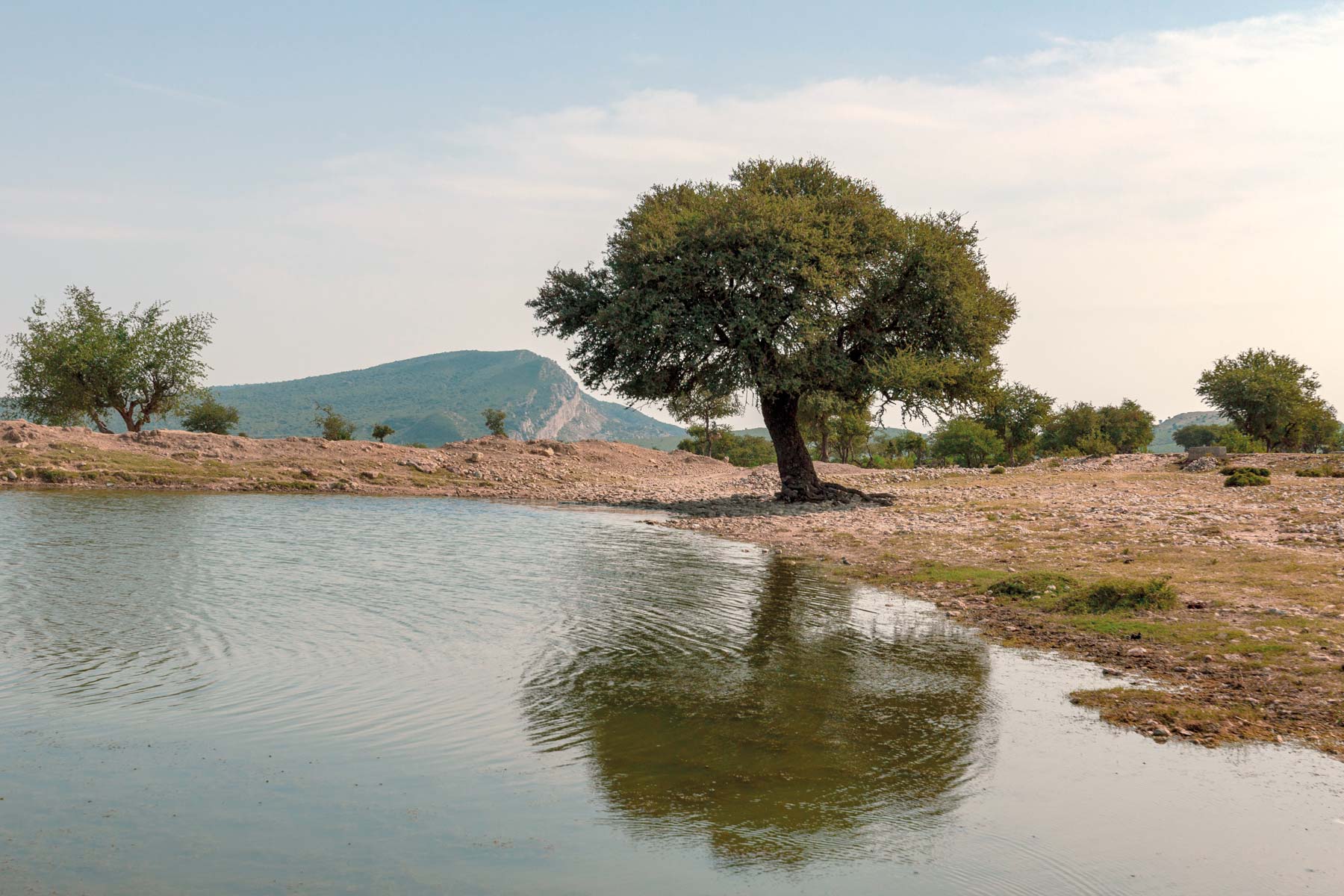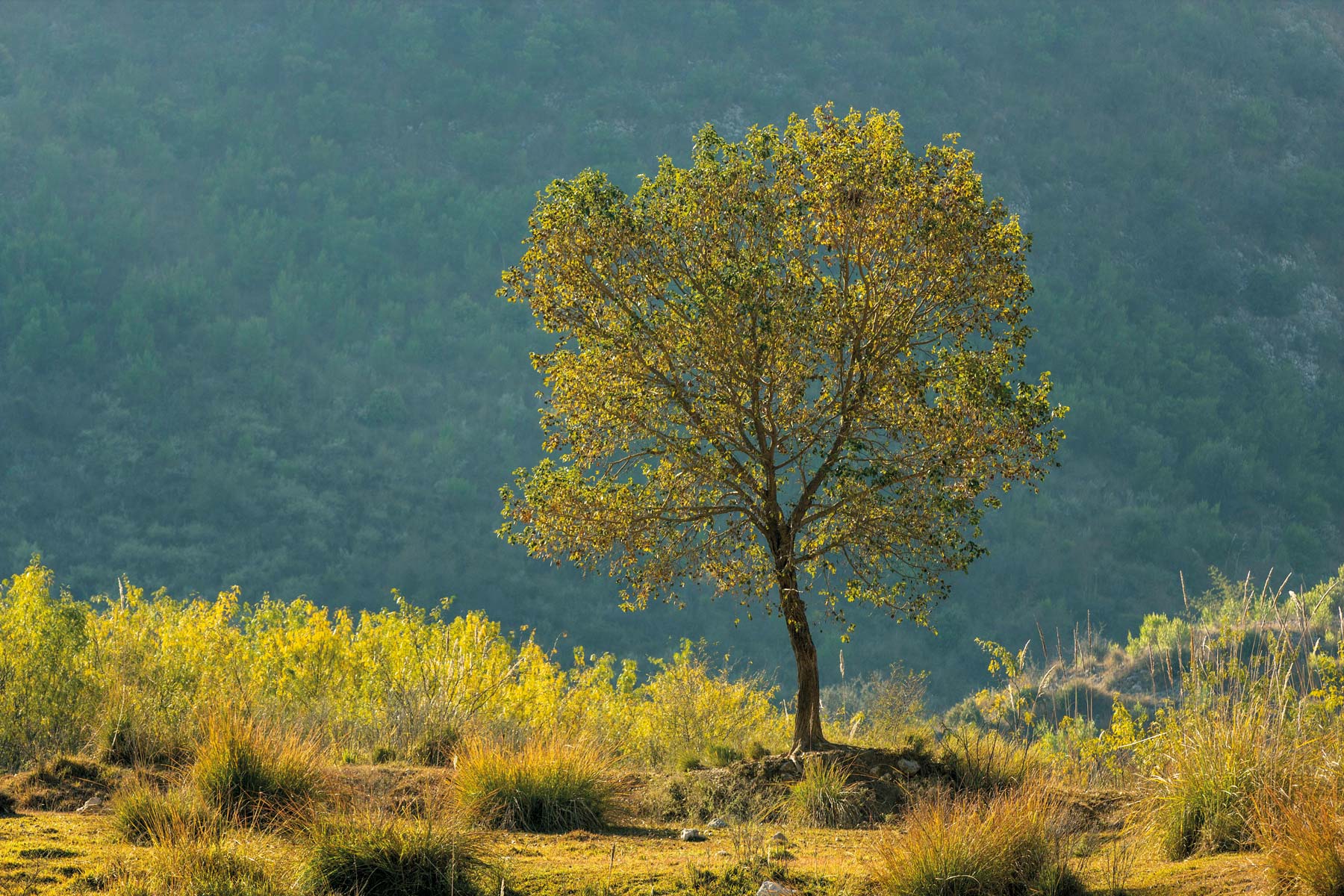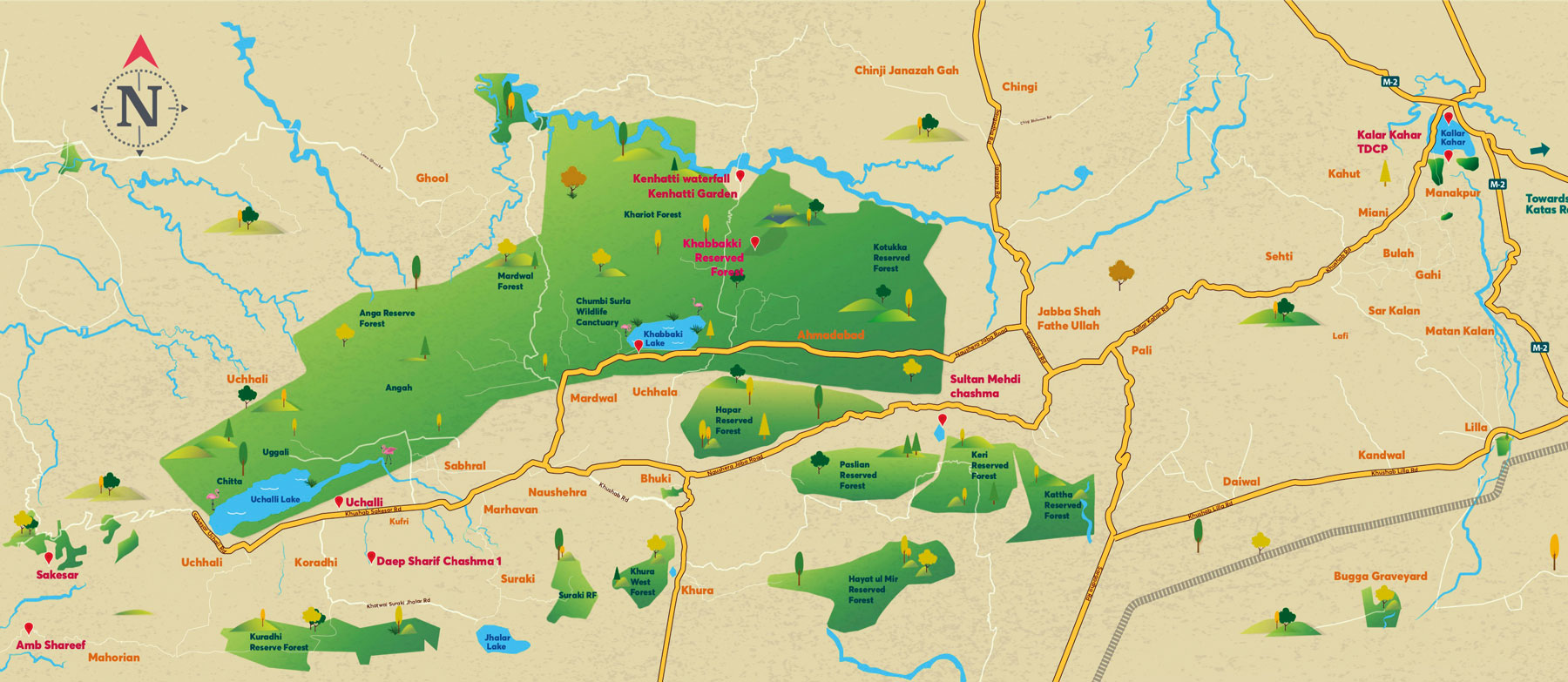 With scenic lakes, lush orchards, majestic mountains and pre-historic sites, Soon Valley provides the perfect escape for nature lovers, or just anyone looking to get away from the drudgery of urban living. While its riveting and diverse landscape is one of its most alluring qualities, what really gives the valley an edge is its status as a sanctuary for migratory birds, some of which fly in from as far as Siberia. Come winter, birds such as flamingos flock to Soon's many lakes, and the valley is rife with dazzling photo-ops no matter which way you turn.
How To Get There
There are two ways to enter the Soon Valley on the M2 motorway. One is via the Kallar Kahar interchange and the other from the Lilla interchange. For a complete tour of the valley, it would be best to enter from Kallar Kahar and exit from Lilla. Travelling to and in this area is generally safe, but it is advisable to limit your movements after sunset.
When To Visit
The perfect time to visit is from autumn to spring. However, it's a beautiful place all year round.
Travel Essential
Water bottles

Sunscreen & mosquito repellent

Bird food

Dry fruit, snack bars, biscuits etc.

A sweater and jacket

Swim gear for the water springs
DID YOU KNOW…
Present since the Palaeolithic age, the culture of Soon Valley is considered one of the oldest in the world.
Excavations around Soon Valley have uncovered evidence that the area was home to the earliest human inhabitants of the region. The discoveries include 500,000 year old relics of the Stone Age man.
Tools dating back 2 million years have been recovered from the Soon terrace. Many fossil-bearing rocks are exposed at the surface in the Soon River gorges. Fossils of gazelles, rhinoceros, crocodiles, giraffes and rodents dating back 14 million years have also been found here. A sample of these fossils is displayed at the Pakistan Museum of Natural History in Islamabad.
STAY AT
TDCP Resorts
For a trip to Soon Valley, you can set up base at the TDCP resorts in either Kallar Kahar or Khabeki. Using Khabeki as the base for your trip is a better option as it is closer to most tourist destinations in and around the valley.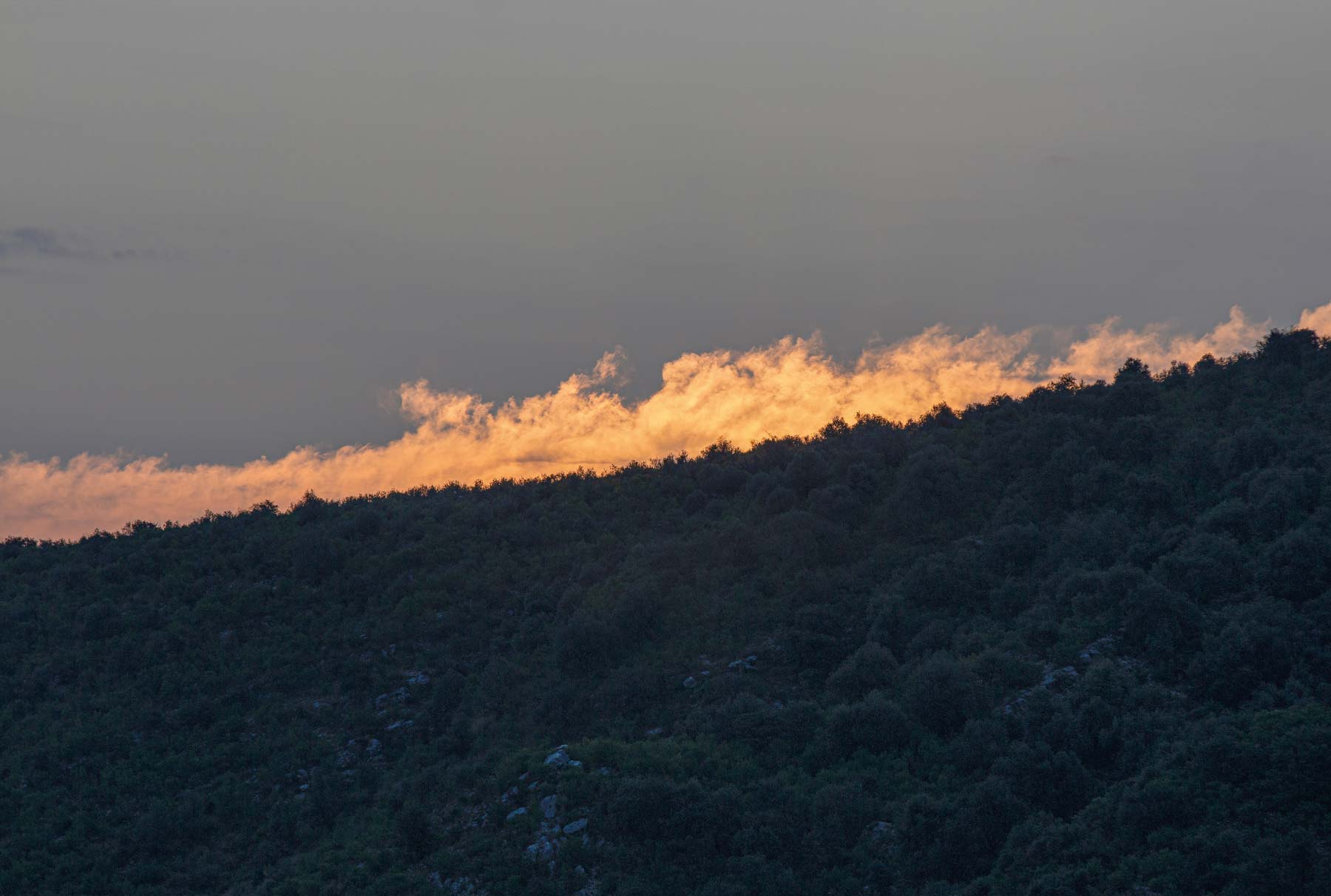 In order to reach the TDCP resort in Kallar Kahar or Khabeki, you will need to take the exit at the Kallar Kahar interchange on the motorway. TDCP Kallar Kahar is a 5-minute drive while Khabeki is 2 hours further down.
TDCP Kallar Kahar: 0301 578 6635TDCP Khabeki: 0321 444 9533
Government Rest Houses
There are three colonial-era rest houses in the valley where you can stay as long as you get prior permission from the authorities, Naushera Rest House, Sodhi Rest House and Phulwari Rest House
For reservations at these rest houses, contact the DCO's office at the following phone number: 0454-920101
Village Inn Hotel
Located in Naushera, the closest city to Soon Valley, Punjab Village Inn is located between Uchali and Khabeki Lakes. It's at a distance of 10 kms from Khabeki and 14 kms from Uchali. Its convenient location makes it a good base for day tours.
Village Inn Hotel: 0300 6072647
PLACES TO SEE
Khabeki Lake & TDCP Resort
Khabeki Lake is located at a distance of 290 kilometres from Lahore and it takes between 5 to 6 hours to reach it by car. The resort provides an ideal home base for you to visit places nearby. There are bikes available for rent for both adults and kids to explore the surroundings. You can take a walk on the boardwalk or enjoy the spectacular sunsets that the valley is famous for with a steaming cup of tea on the Khabeki Lake viewing platform. The resort has a decent variety of dishes on their menu and the rooms are very affordable and clean. If you want to bring your own camping gear, there is space to set it up, and the staff will go out of their way to assist you. It is advisable to book rooms at least a week in advance because of limited space.
Kanhatti Garden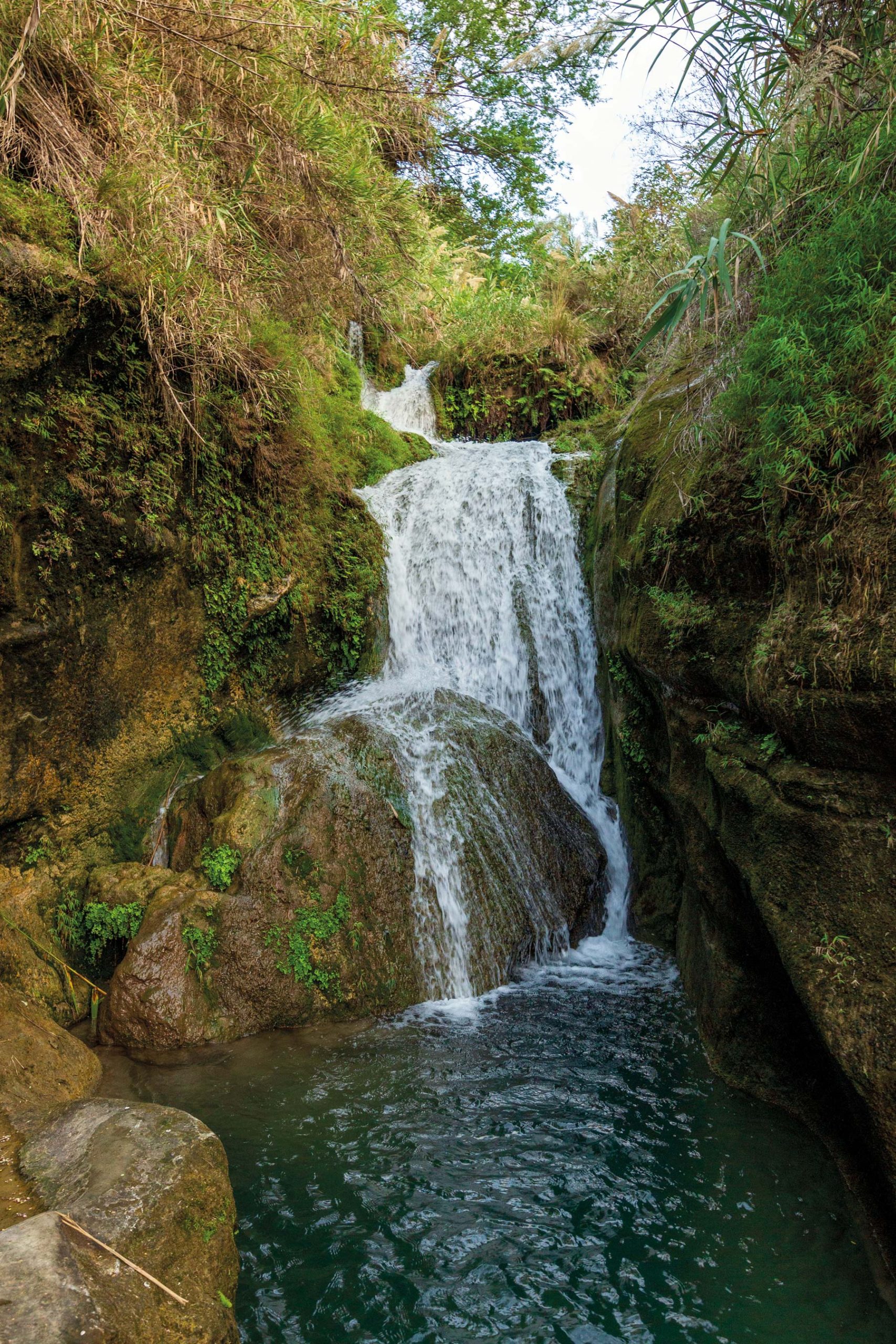 Kanhatti Garden was built by Major Whet Burn, the district engineer of the area under the British Raj, in 1933. The garden is a picturesque place planted with hundreds of trees, including almond, apricot, pineapple, orange, olive and fig trees. There is a waterfall and a natural spring close to the garden. A fenced-in camping area provides a safe spot for those wishing to set up camp, and it comes equipped with basic kitchen facilities.
Sultan Mehdi Shrine/Springs
The shrine of Baba Sultan Mehdi is located 26 kilometres from Khabeki Lake. A shaded path leads down to the prayer area of the Sufi saint. The hike takes about 15 to 20 minutes and is in the midst of mountains. The springs next to prayer area have crystal clear water and you can see tiny fish swimming inside. Secluded and quiet, Sultan Mehdi Springs is a zen place. The hike itself is a very humbling and spiritual experience. Definitely worth a visit.
Sakesar
Sakesar is the highest mountain in the valley and is home to a Pakistan Army airbase. The road up to the top of the mountain where the base is located is half an hour's drive through dense forest. With panoramic picnic spots and a stunning walkway/hike that goes around the mountain, Sakesar is a nature lover's dream. The walkway provides several viewing points of the entire valley, especially Uchali, from a height of 2,500 feet. If you plan on staying at Sakesar, bring your jackets and sweaters as it can get very cold.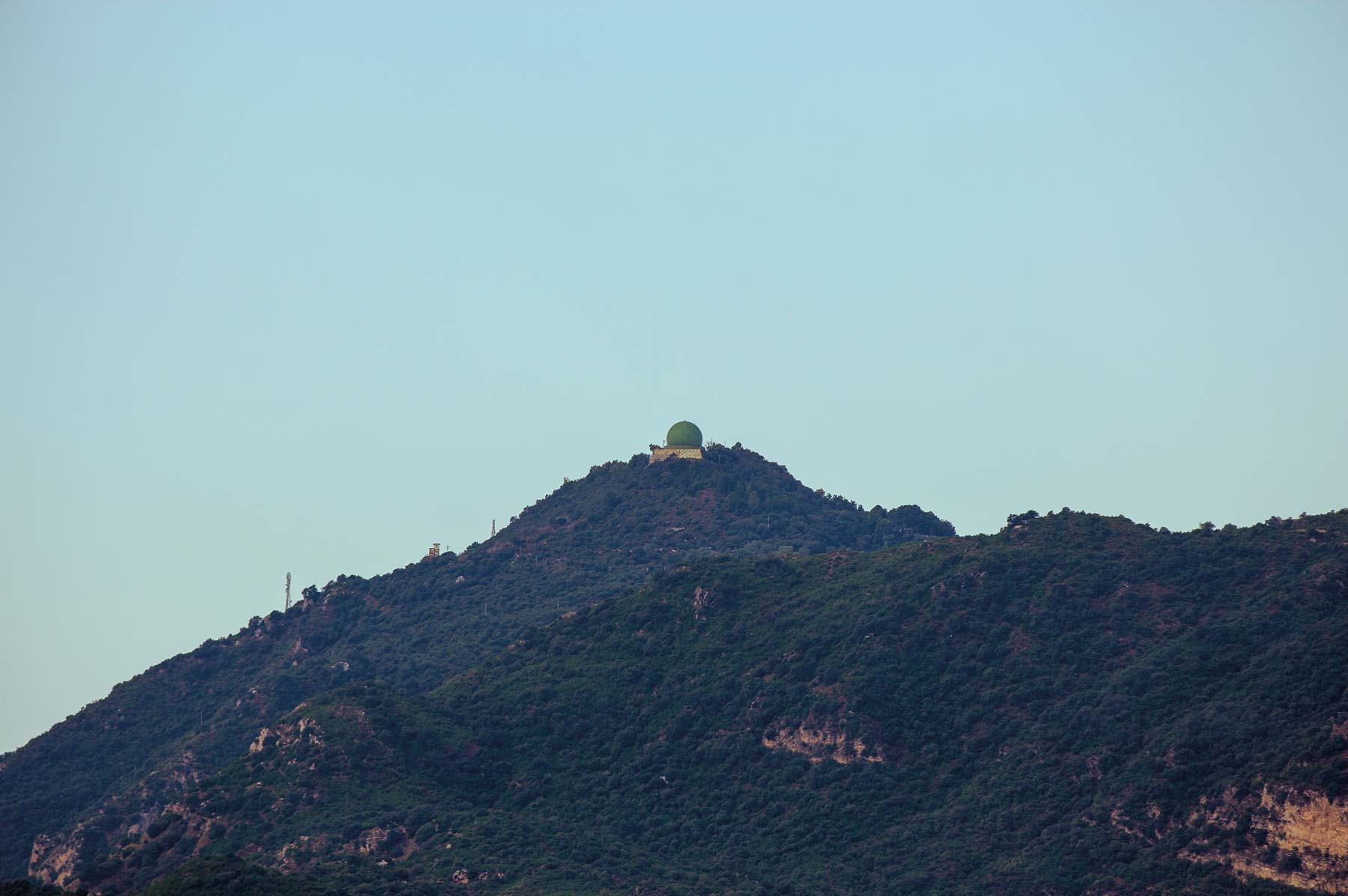 Note: Civilians cannot visit Sakesar without permission. You need a reference of an active member of PAF to enter the base, preferably someone stationed at Sakesar.
Uchali Lake
Nestled in the shadow of the Sakesar Mountain, Uchali Lake is a popular tourist destination not only for its views but also because it attracts hundreds of migratory birds each year. Sunset or sunrise is the ideal time to visit the lake and soak in its natural beauty. If you can wake up in time, do catch the sunrise, a time when there are no tourists and the sky turns various spectacular shades of orange.
Don't worry if you're not an early riser – the sunset is even more breathtaking. The sun sets right in the middle of Sakesar Mountain, with the pristine waters of the lake mirroring its reflection. For those of you who want to up their selfie game, you can rent a boat to capture the view from the middle of the lake.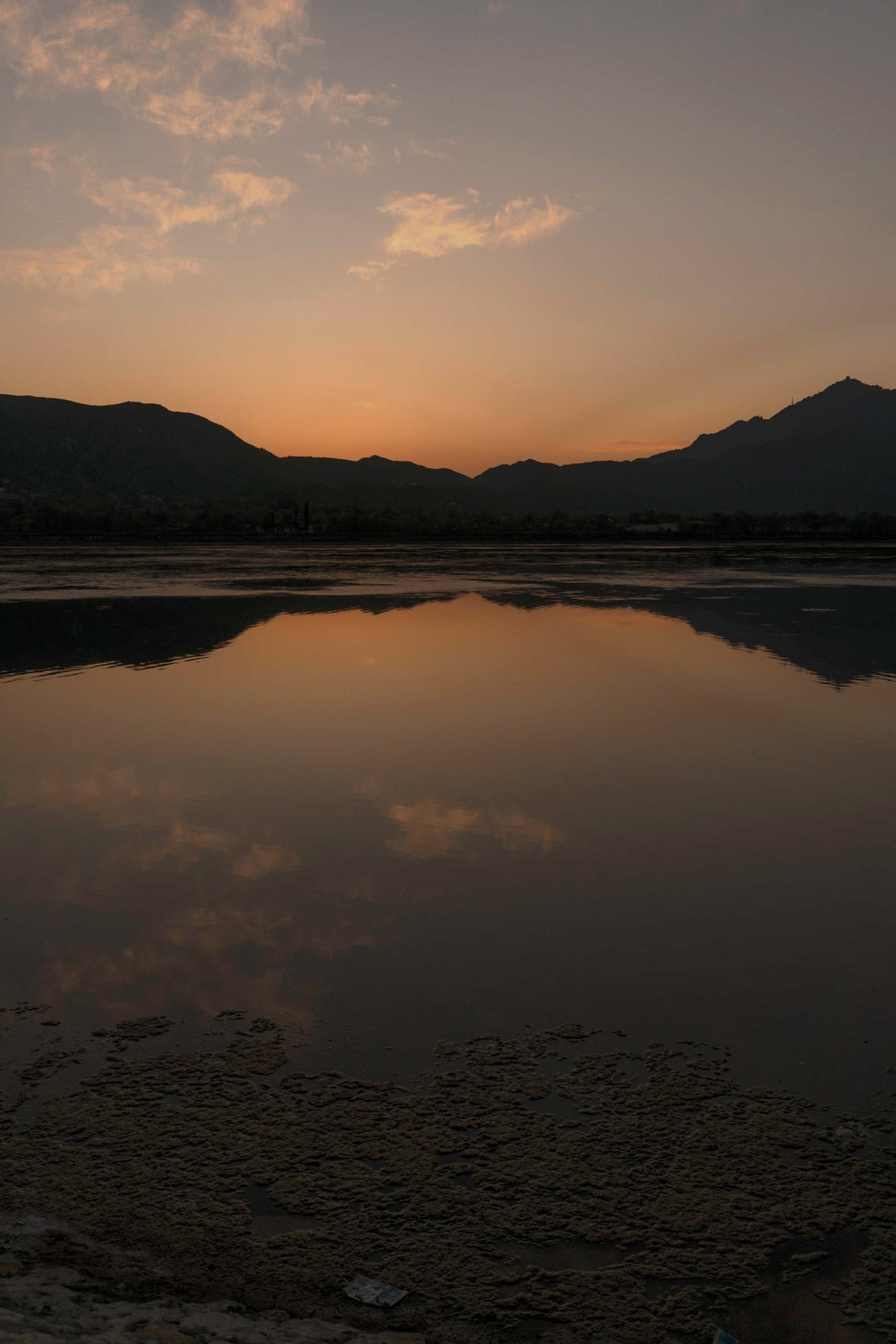 Tip: When visiting Uchali, take bird food with you.
Daep Sharif Springs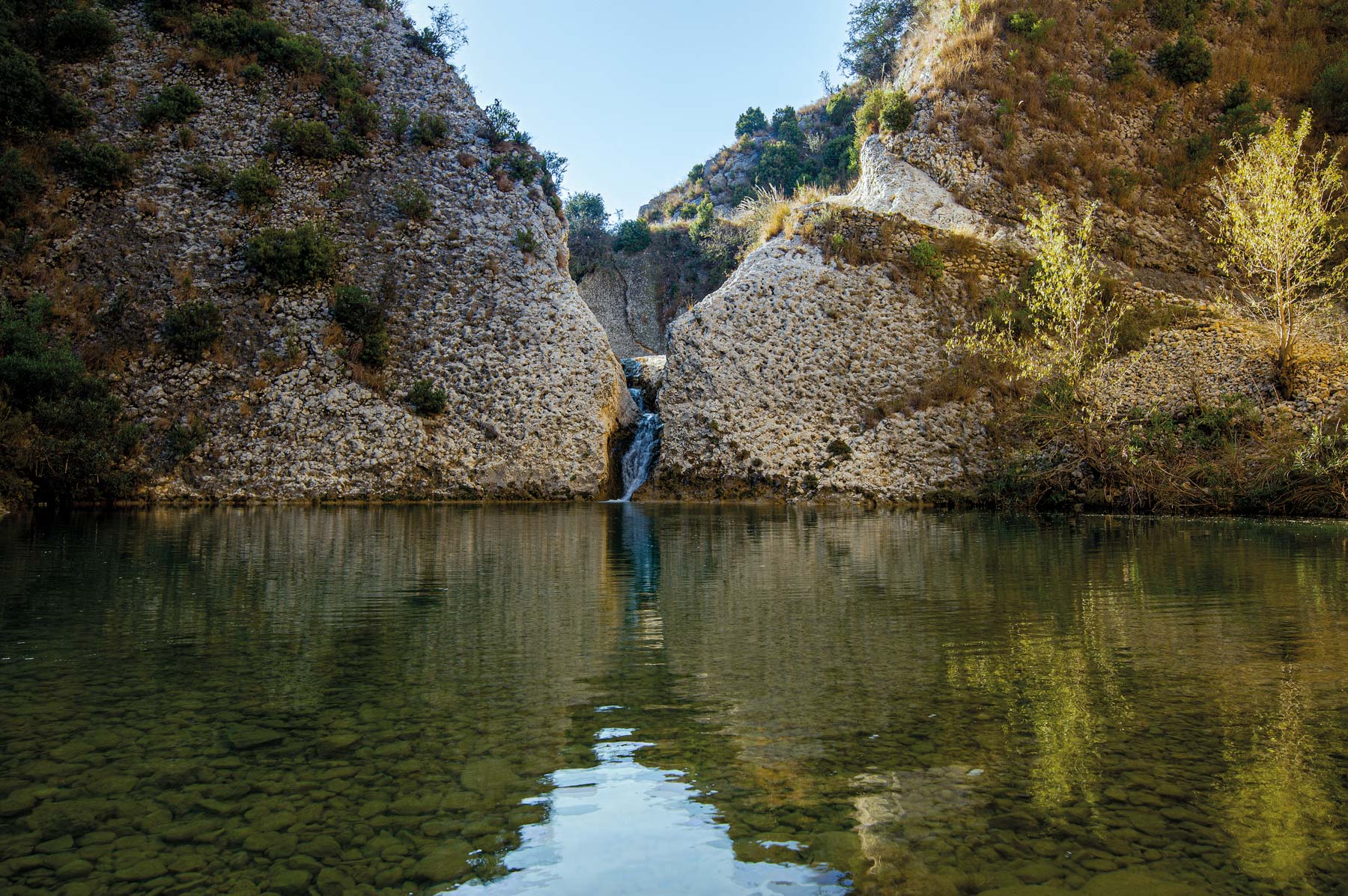 Daep Sharif is located 10 kms from Uchali Lake and a 20-minute easy hike after you park the car. Hiking without a guide won't be easy. Like Sultan Mehdi, Daep Sharif is also a secluded and serene place. It consists of a series of ponds that fall into the next one, making it a very dramatic landscape. If you continue up the trail you enter a grazing ground. After a dip at Daep Sharif, you can meditate in the ground as pastoral sounds of soothing cowbells echo in the valley around you.
Jahlar Lake
Jahlar Lake is the least visited lake of Soon Valley. Since there are no boating or fishing facilities at the lake, there are almost no tourists around, which makes it a place where you can experience a calm and naturally beautiful atmosphere. The water is acidic and it is said that you can wash your clothes in it without any detergent here, hence it's not suitable for swimming.
Khewra Salt Mines
If you are exiting or entering the motorway from the Lilla interchange, the Khewra salt mines are just 29 kilometres away and definitely worth the detour. The world's second largest salt mines provide a unique and surreal sightseeing experience through tunnels built into the massive structure that emit a warm glow radiating from the salt carvings. You can buy Himalyan pink salt and various items made of salt as souvenirs.
Closing time: 5:00 pm
THINGS TO DO
Bird Watching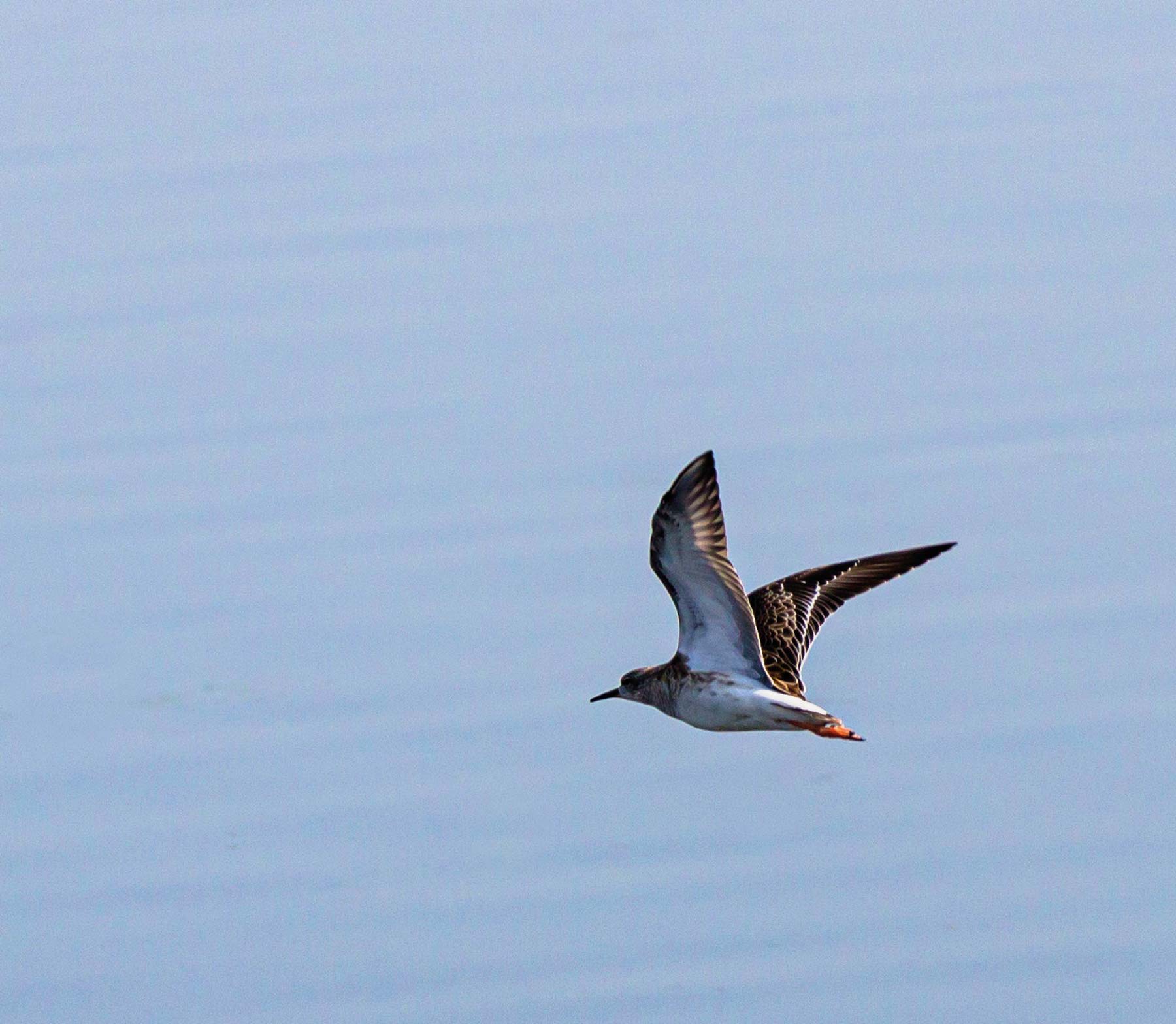 Soon Valley is home to various native birds, while hundreds of migratory species also make it their refuge in the winter. October onwards is a good time for bird watchers to visit the area, especially the lakes, where they can view many varieties, including flamingos and wild ducks.
Cycling
Soon Valley has a very easy terrain (not to mention some great views) with short inclines and declines, which is why you can plan cycling trips to various locations around the valley.
Stay hydrated; carry a water bottle with you.
Swimming
There are many ponds and springs in Soon Valley where you can take a refreshing plunge, such as: Daep Sharif, Neeli Dhann and Sultan Mehdi Springs.
Sunset/Sunrise Sights
Soon Valley is known for its spectacular sunsets and sunrises and the best place to catch these is around the many lakes.
Uchali Lake provides the best views.
The waterfall at Kanhatti has an easy hill that you can climb to watch the sunset.
Khabeki Lake has a viewing platform and boardwalk that is ideal for families.
Boating
Khabeki Lake and Uchali Lake both provide boating facilities.
Camping
While the TDCP resorts in Soon Valley allow camping on their premises, Kanhatti Garden has a well-designated camping area with basic facilities. But come prepared, as you will not be able to get your hands on everyday supplies or emergency essentials in the area.
Proposed 3-Day Itinerary
Day 1: Exit from Lilla interchange, visit the Khewra mines and set up base at Khabeki. Watch the sunset.
Day 2: Breakfast at TDCP, drive and then hike down to Sultan Mehdi Springs for a picnic. Leave the springs by afternoon and drive to Kanhatti Garden, hike to the Kanhatti waterfall for a swim. Enjoy the sunset from the hilltop at the waterfall.
Day 3: Wake up and have breakfast at TDCP and then leave for Daep Sharif by the afternoon. Have a picnic and a swim or hike further at Daep Sharif. Then leave for Uchali to catch the sunset.