Credits:
Photography: Hamza Baande
Art Direction: Kazim Humayun
Grooming: Toni & Guy
Styling & Coordination: Seyham Vahidy
Model: Walid Siddiqui
Location: Fort Malot, Near Kallar Kahar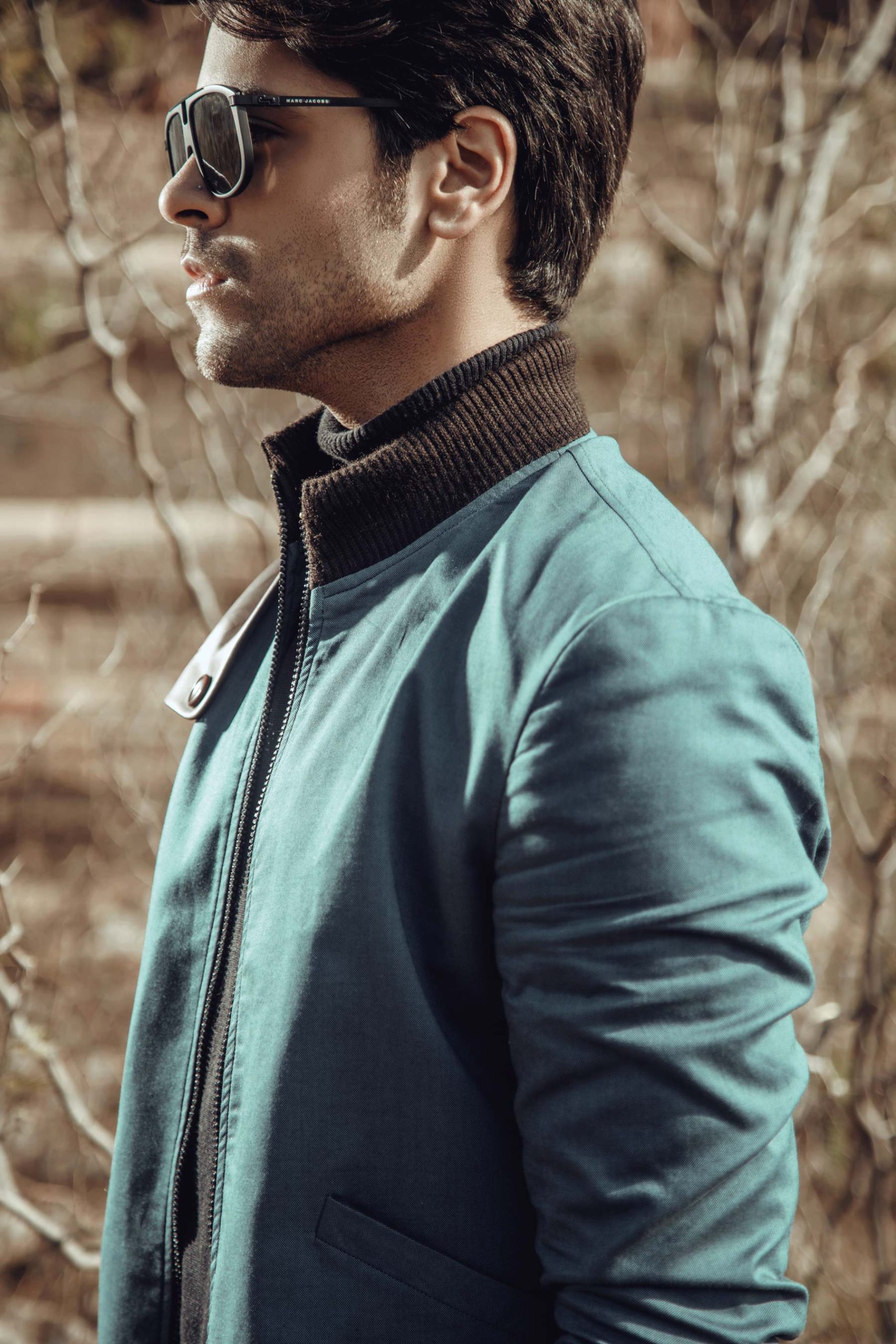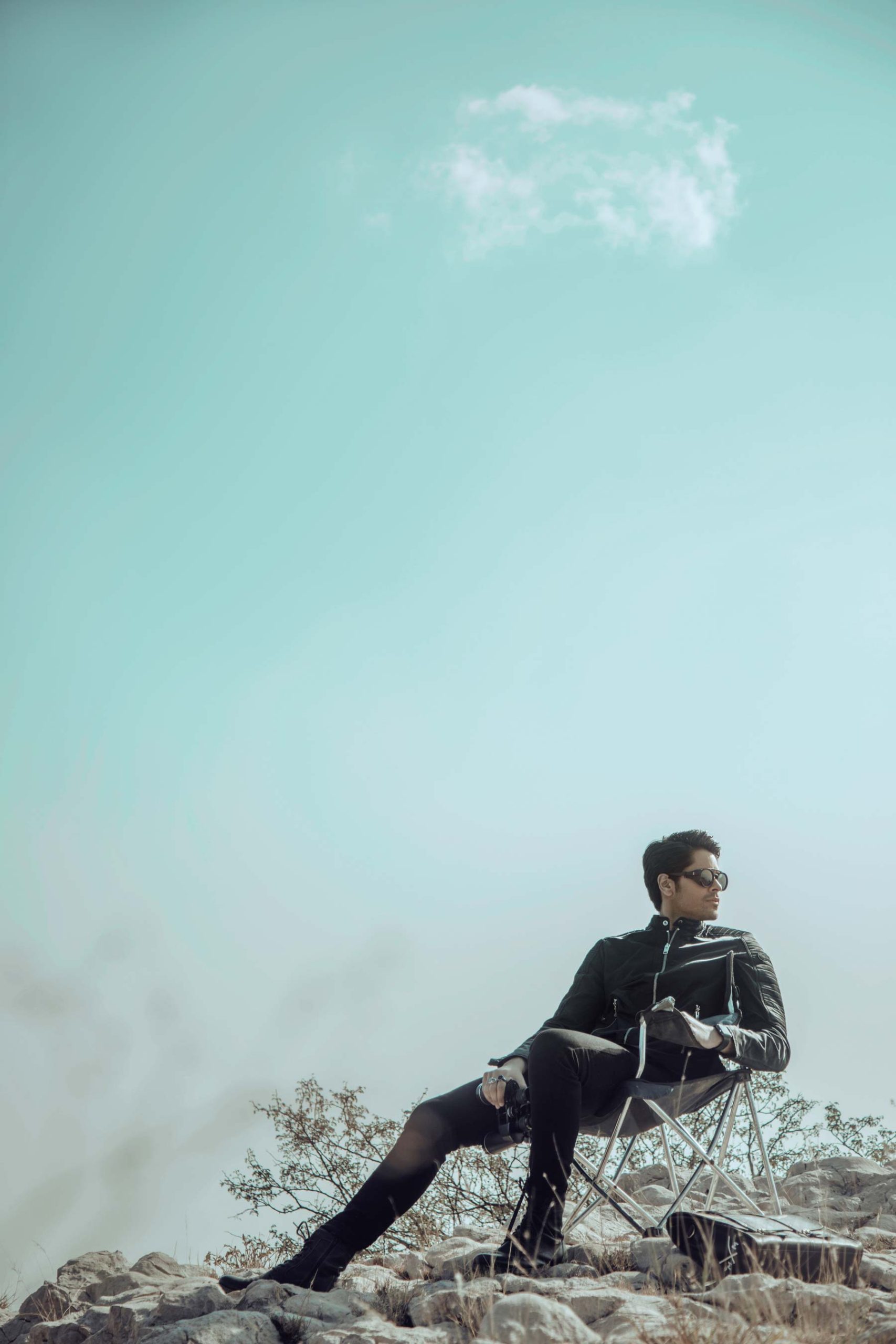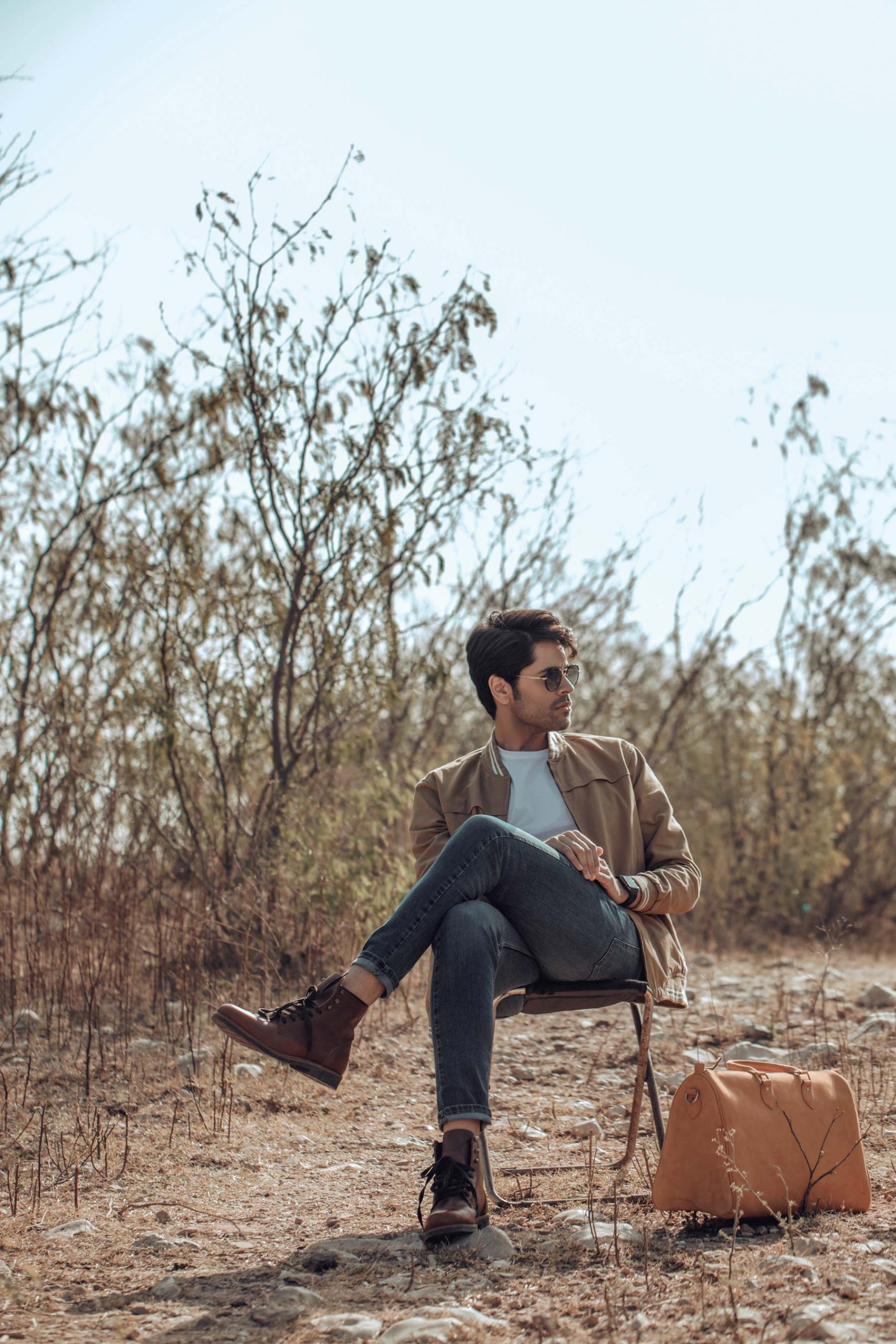 Did you know?
Malot Fort is located in the village of Malot. Perched atop a hill, this fort is 15 kms from the temples of Katas Raj and a two-hour drive from Soon Valley. The fort and its surrounding areas are believed to have been established by the Janjua Rajput tribe around the 10th century AD. During that period, the Salt Range served as the first line of defence for the Delhi throne, thus the Janjua kings found themselves at the frontline of attacks by foreign invaders. Eventually, the last emperor Mal Dev converted to Islam and changed his name to Raja Mal Khan, and thus the fort was named after him. 
According to Mughal emperor Babur's travelogue Tuzk-e-Babri, the town was originally named Malik Kot, and it kept kept losing its alphabets from Malik Kot to Mal-kot to finally Malot.
The architecture of the fort has a combination of Kashmiri and Greek influences. The red stone brick used is common to the Soon Valley. The fort was the site of two magnificent Hindu temples but they have crumbled from neglect over the years.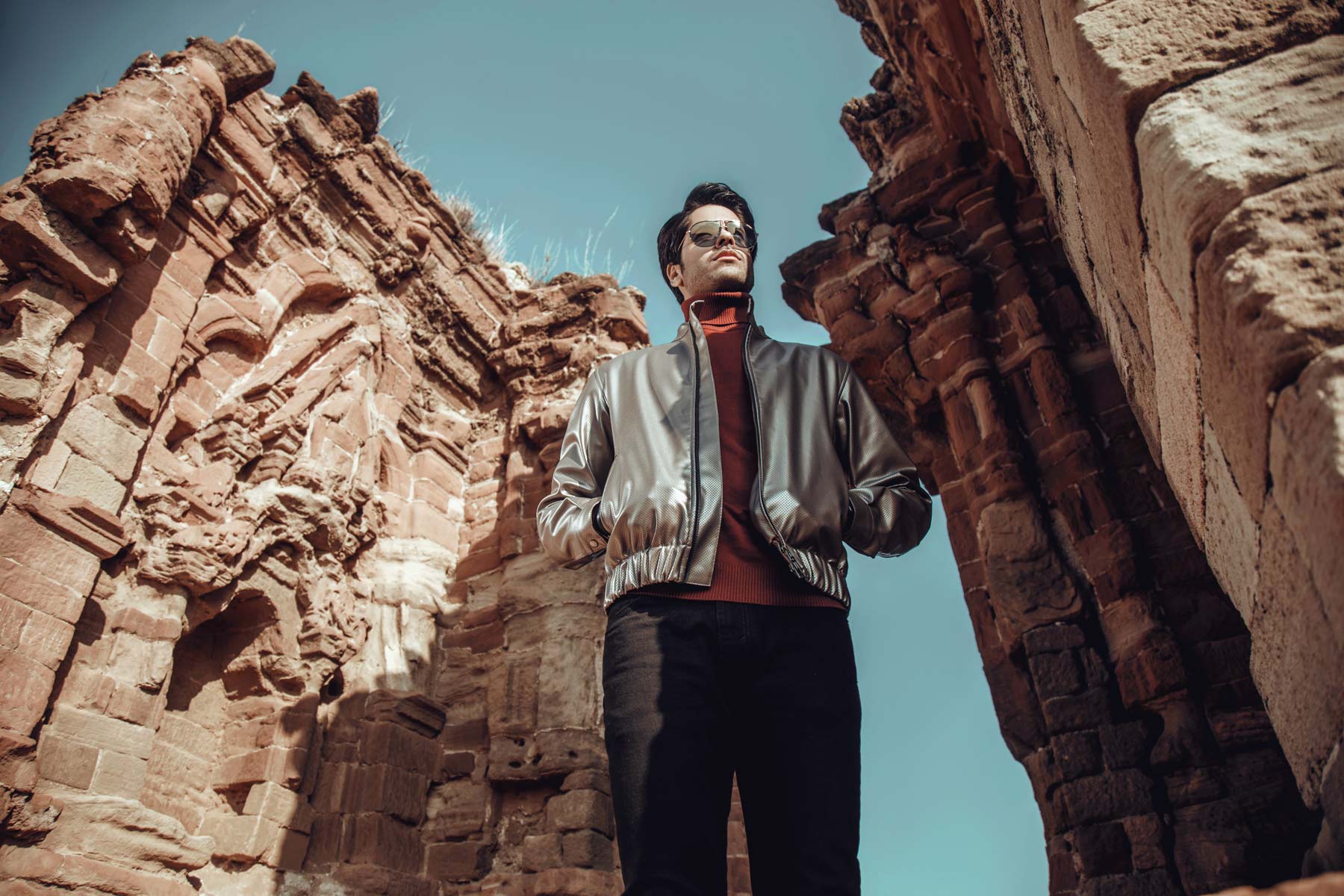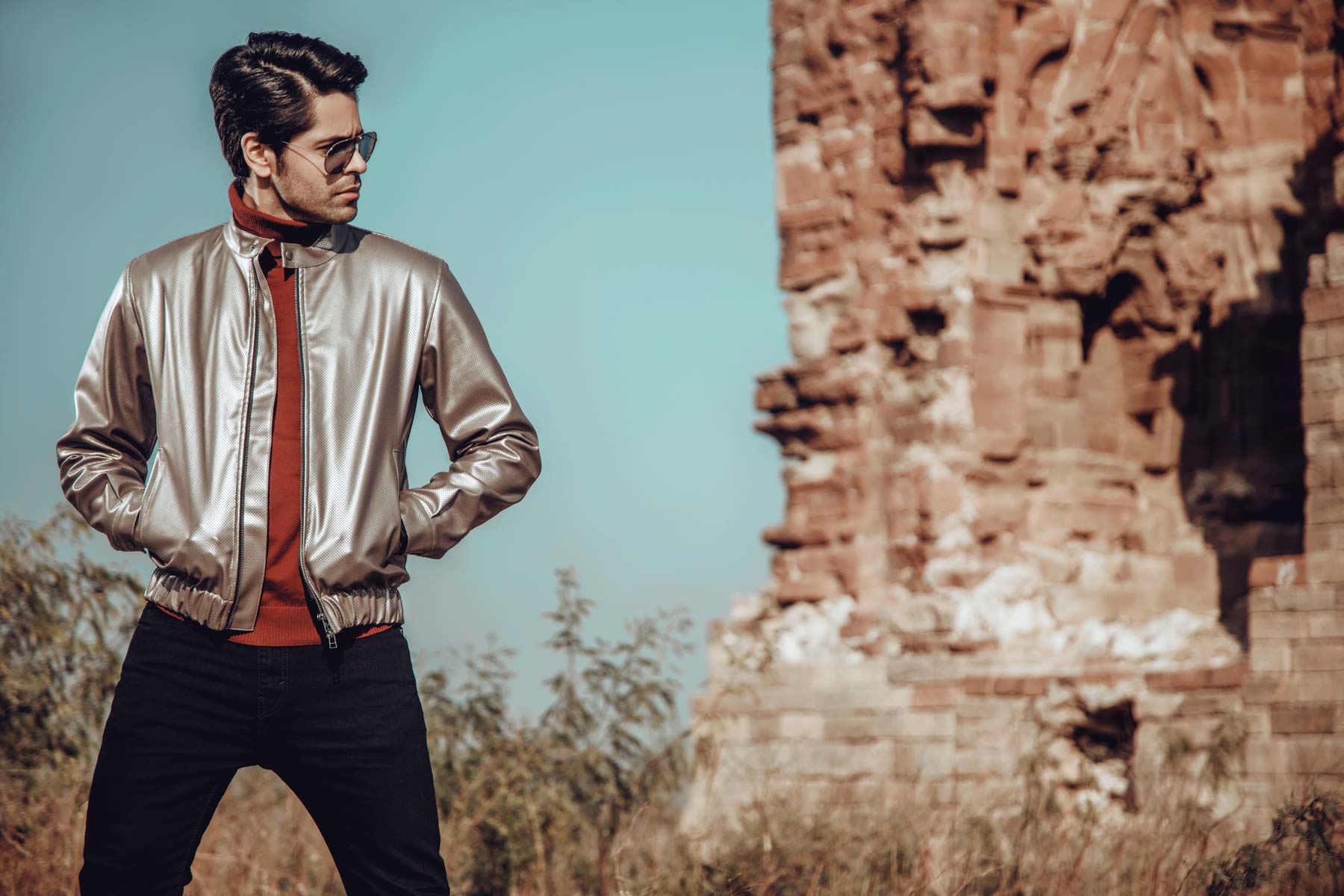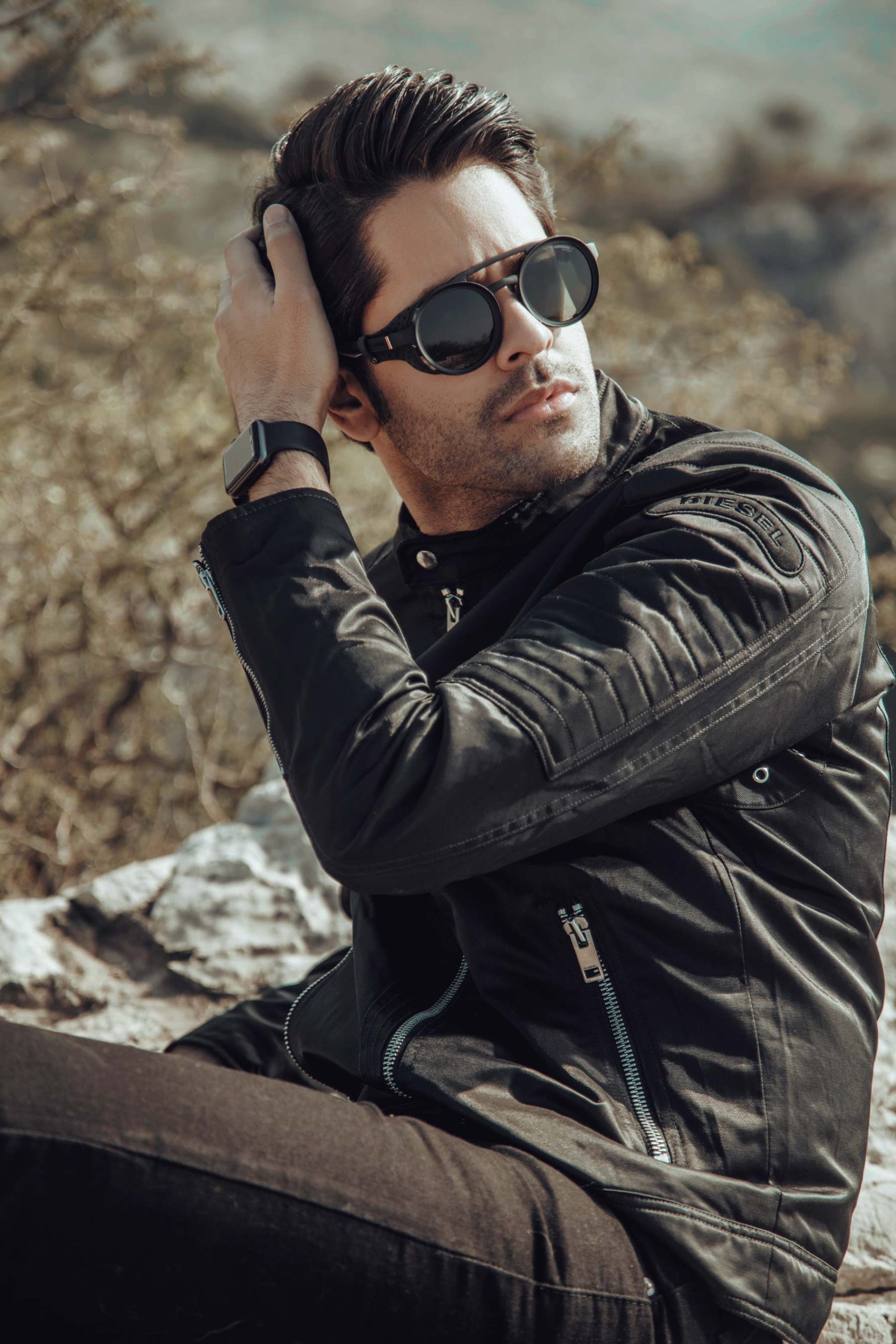 Up Close & personal with Walid Siddiqui
Walid Siddiqui is the fashion industry's hottest rising star. Born and raised in the US, the Florida native has only recently moved to Pakistan, where he's taken the modelling world by storm, landing one prestigious assignment after another. His reputation has crossed borders as well, and he has just been signed on by international modelling agency, Bareface, which will be representing him on a global stage. DESTINATIONS recently sat down with Walid to find out more about his work as well as his personal life.
Where did you grow up?
I was born in Chicago, Illinois but raised in Orlando, Florida.
What were you like as a child?
I think if anyone would ask my mother how I was as a child she'd say I was an energetic, very loving, and funny child.
How and when did you decide to become a model? What was your first shoot? 
I always wanted to become a model. From a young age I always found it fascinating but I just didn't know how to get started. So one day my cousin messaged me and told me that an agency was having open auditions. So I went, landed my first gig which was for a bank and the rest is history.
What's the most valuable lesson you've learnt while working in the fashion industry?
DON'T. TRUST. ANYONE.
You recently did a shoot for DESTINATIONS at Fort Malot, a location not many people know about. Please tell us about your experience, and what you thought of this place as a potential tourist destination?
My experience at Fort Malot was amazing. The team was phenomenal. The scenery was beautiful. What an experience!
You've recently been signed on by international modelling agency Barefoot, which is a great milestone. How did this achievement come about? Will we now be seeing you in international projects also?
Yes! I was going back and forth for about a year with Bareface and finally it went through. Yes, inshallah, international projects are the goal.
Where is home?
Home is where the heart is. So my heart is split between Orlando and Karachi, Pakistan.
What do you love to eat?
I love everything that isn't good for me. Pasta, nihari, pizza, desserts. ALL kinds of desserts!
The one thing you can't live without?
My dignity.
A lesser-known fact about you?
Exactly two years ago I was a flight attendant serving snacks on a plane.
What keeps you awake at night?
The thought that if I've hurt anyone, or if anyone has hurt me.
What's on your playlist right now?
I'm loving this song 'Mann Mera' by Gajendra Verma lately.
You dream about?
I usually don't remember my dreams unless it's a nightmare and oddly enough I have nightmares often.
Are you a night owl or a morning walk kind of person?
I'm definitely a night owl. I come alive at night.
The coolest thing you've ever done?
I've done a lot of cool things but I feel like you've just asked me what my favourite song is. I can't remember, lol!
If you weren't a model, what would you be?
Kuch nahi. Kyun ke jo kuch nahi kartay wo kamal kartay hain.
What's the best advice your mom ever gave you?
She said, "Walid, be careful who you become friends with, because a man is known by the company he keeps." I think that's the best piece of advice my mom has given me.
Your next holiday destination?
I want to go to Koh Samui, Thailand.
Your last holiday destination?
I went to Dubai for a weekend.
Describe a typical day in your life.
I wake up around noon. I pray. I eat breakfast. If I have any meetings to attend, I do that. If I don't, I chill at home in my room or with some friends. That's about it. Nothing too exciting.
How would you describe your style?
I'd say I have a clean look. I try to clean up nice. Cleanliness with a zest of street is my style.
How long does it take for you to decide what to wear?
Sometimes it takes 2-3 minutes and sometimes it can even take 25 minutes. But that's rare!
What's on your bucket list?
To take over the world.
You can always be found at…?
In my room, on my bed sleeping. Or at Mall 1.
What's your workout of choice?
I love doing chest for some odd reason, haha!
What's your favourite thing about living in Lahore?
Most of the people are so "mehmaan nawaz" and I love that about Lahore.