THIS SUMMER, A FEW OF OUR FAVORITE KARACHI-ITES LEFT THEIR CITY BY THE SEA TO ANSWER THE CALL OF THE MOUNTAINS AND TRAVEL UP TO PAKISTAN'S NORTH. FROM THE VALLEYS OF CHITRAL TO THE COLD DESERT OF SKARDU AND THE SNOW-CAPPED PEAKS OF HUNZA, THEY EXPLORED THE MANY WONDERS THAT THE COUNTRY'S NORTHERN AREAS HAVE TO OFFER AND SHARED WITH US THEIR TRAVEL STORIES
YASMEEN HASHMI
Supermodel Yasmeen Hashmi lands in Skardu for a shoot where she is blown away by the stark beauty of the landscape and the experience of glamping in the cold desert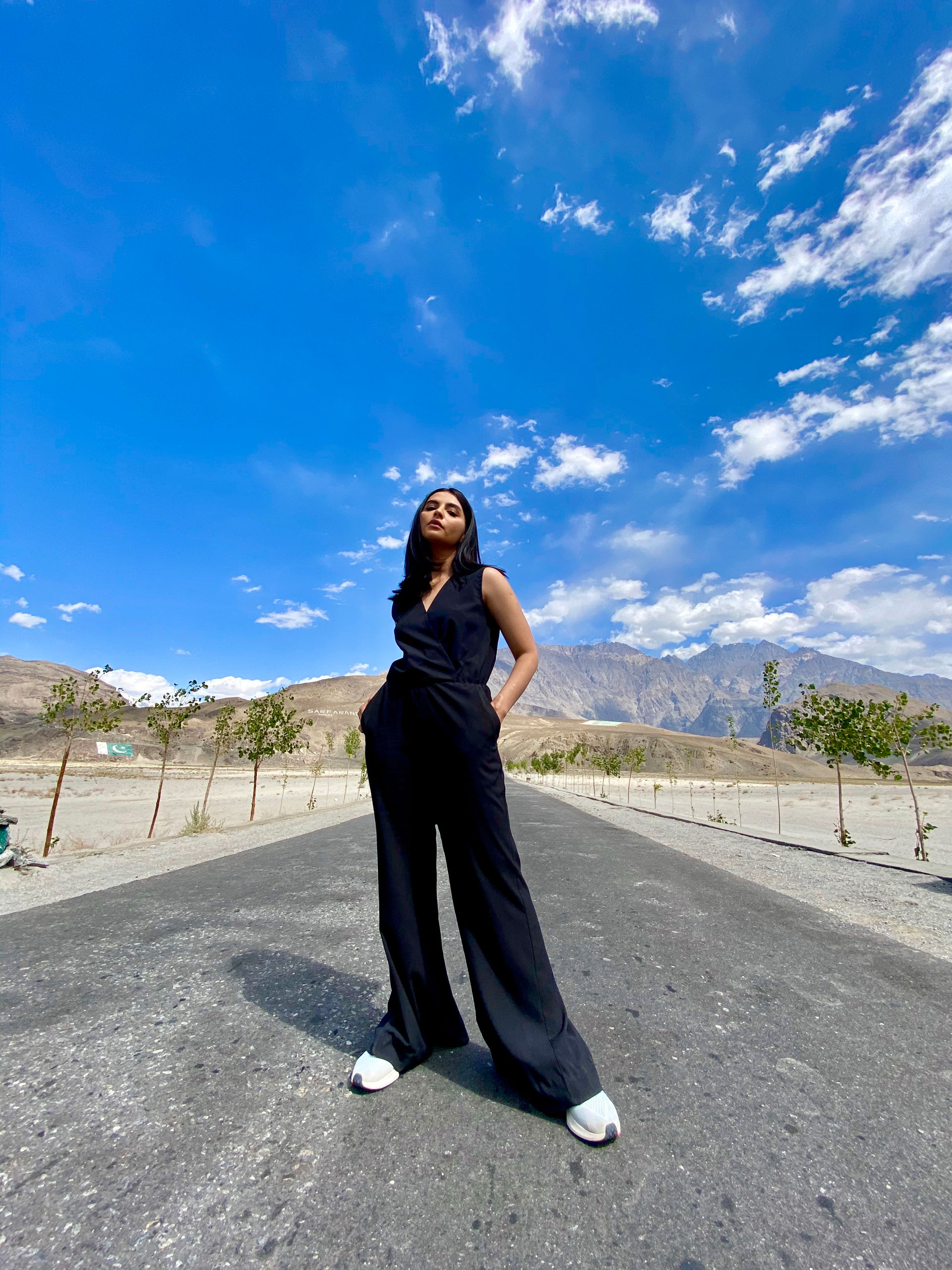 How long did you go for and what were some of the most memorable sights that you saw?
Our trip lasted 6 days and for me, Skardu was the most enjoyable part. The cold white desert, the terrain, the sand dunes— quite different than what I imagined a northern area to be like.

Additionally the Deosai National Park provided an unreal experience worth the long, unforgiving ride. Highly recommended! 
Where did you stay during your trip?
We departed from the Lulusar office in Lahore on the night of the 13th of September. Our first stop was Chilas where we stayed overnight at the Shangrila. Early next morning, we left for Skardu, where our shoot was planned to take place. There we stayed at Glamp Pakistan — an experience everyone should have once in their lifetime. 
We headed back down on the 17th— managing to drive through Deosai National Park and arriving in Lahore on the 19th. A very long drive! 
If I visit Skurdu, what's the one meal I shouldn't miss?
Yak meat and Yak burgers at Glamp Pakistan. One word: AMAZING!! 
Who was the most interesting person you met during this trip?
The owner of Glamp was a pretty cool guy and the way he had set up the camp from scratch, building everything by hand, was admirable. His optisimism was unparalleled. 
What are the three essential items that I should pack for a trip up North?
A goose jacket, plenty of socks, sunscreen
Anoushay Ashraf
Avid traveller and television personality Anoushay Ashraf recently pulled off the road trip of a lifetime as she travelled from her hometown Karachi to Khunjerab, the highest paved border in the world, accompanied by her dog Luca and armed with a spirit of adventure and wanderlust.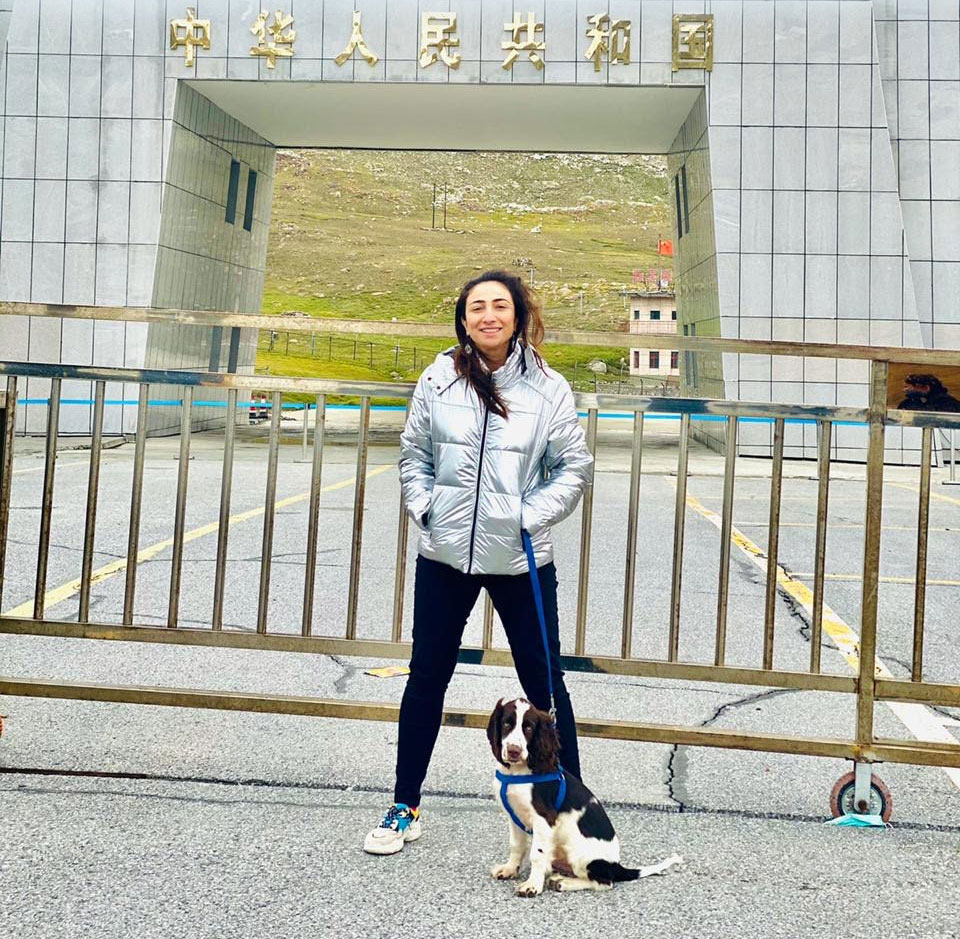 You travelled from one corner of the country to another, from Karachi to Khunjerab, by road. How was the experience?
From the Arabian Sea to the highest paved border in the world, it was over 1500 kilometers of love, motion sickness, sharing meals, swims, treks, car breakdowns and so much more! My road trip buddy was my fur baby Luca and I am so grateful that I got to share this amazing experience with him. We took the Babusar Top route, stopping in Sukkur, Islamabad and Naran along the way, before finally reaching Karimabad in Hunza, our final destination.
What were some of the most memorable sights you saw along the way?
One constant companion with us throughout this journey from Karachi to Khunjerab was the underrated Indus River. She ran side by side happily, full of life, never leaving us alone and leading the way so we'd never get lost. Every second, the Indus flows as it must and as it has since the beginning of time, with rigour and determination, showing us mere humans the unending resilience and balance of nature against diversity. 
In Hunza itself, whenever I see the Passu Cones I'm left in awe, I just love looking at the Cathedral. And if you're lucky enough to find an empty spot at Attabad Lake now, gazing at its magnificent turquoise waters is unmatchable. I also explored Naltar Valley, which has some really picturesque spots.
Where did you stay?
I stayed at a place called The Guest House in Karimabad for the major chunk of my trip. It's a really nice place with great views, isolated from the main city yet two minutes away from downtown. 
What's the one meal that you would recommend to a visitor in Hunza?
The locals make some amazing food, such as Doudo soup with yak meat and Chapshuro. However, what I particularly love is snacking all day on their amazing seasonal fruits, from apples to apricots, pears to pomegranate. You can literally just pick the fruit right off the trees and eat it. That's a real blessing.
Who was the most interesting person you met on the trip?
Meeting the Mir of Hunza, Ghazanfar Khan, and his son Sheheryar was a wonderful experience. It was really nice getting to know them and seeing the palace up close, which is full of so much history and culture. 
Top 3 essential Items to pack
Sunblock

Comfortable shoes

A backpack
HUMA & AMIR ADNAN
FASHION DESIGNERS HUMAN AND AMIR ADNAN TRAVEL TO THE PICTURESQUE HUNZA VALLEY BY ROAD, DISCOVERING MANY OTHER WONDERS OF PAKISTAN's NORTH ALONG THE WAY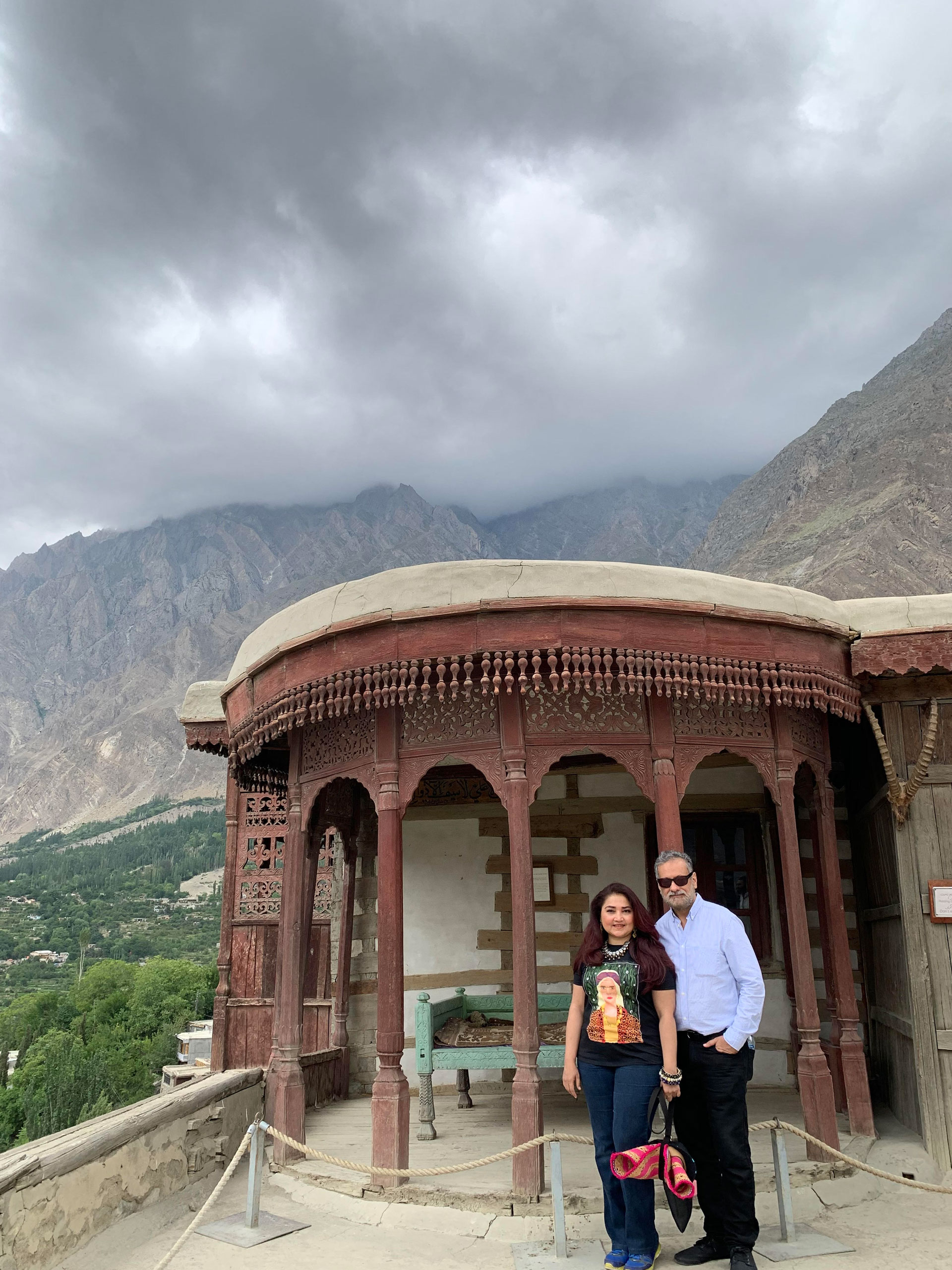 How long was your trip?
We flew from Karachi to Islamabad and then drove onwards. Our first stop was Naran, where we got to see the magical Lake Saiful Muluk, which was reached after a turbulent ride in rickety old jeeps (not recommended for the old or those with health issues). We left for Hunza after a day, stopped at Lulusar Lake, Babusar Top and Rakaposhi Peak before reaching Karimabad. We spent 5 days exploring the beautiful valley of Hunza before heading to Karachi, arriving back after a total of 11 days.
What were some of the most memorable sights that you saw?
Jet skiing at Attabad Lake after arriving in Hunza was one of the best experiences of our trip, we swam in the sulphur rich waters of Borith Lake, soaked in the history of Altit and Baltit Forts and hiked up to Eagle's Nest for panoramic views of the valley. (Note: The hike was steep and we had to make several stops to reach the top for a view of the sunset). We also visited the Kargah Buddha in Gilgit, an ancient archeological site with an interesting lore of an ogress called Yakhshini.
Where did you eat?
Café De Hunza was a daily hangout after spending a full day of sightseeing. The café serves the best walnut cake and has high speed wifi which was a rare thing in the mountains.
We had lunch at Hidden Paradise, which consisted of local cuisine cooked in apricot oil; it was delicious. Organic rose tea after every meal was a must.
We also had lovely food at Mountain Story Resort in Hunza and at Osho Thang in Nagar Valley.
Who was the most interesting person you met on the trip?
A girl called Safina who runs a boutique restaurant, Safina's Café, near Altit Fort. She serves fresh, authentic local cuisine which is absolutely delicious She used to work at Serena Islamabad and later on opened this family-owned restaurant where her brother has a band and plays in the evening.
Top 3 essential Items to pack
Sneakers

Liquid soap/hand sanitizer

Hats and sunglasses
FRIEHA ALTAF
From early morning yoga flows in the shadow of the magnificent hindukush mountains to Late-night paRties on the historic shandur pass, frieha altaf's trip to the chitral valley was a collection of magical experiences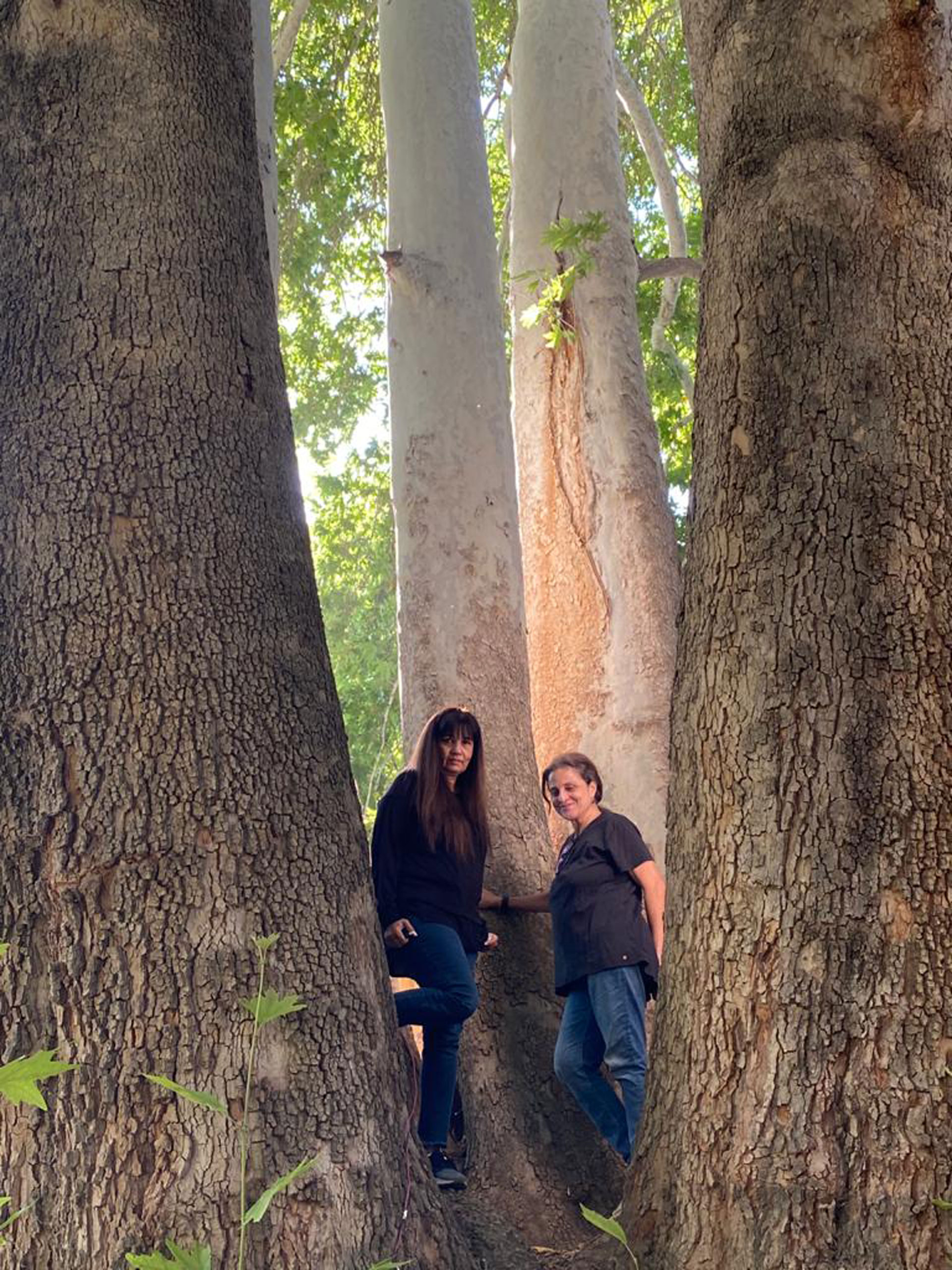 Tell us about your trip.
I went to Chitral and explored sights within the valley, including the main city of Chitral, Mastuj, Shandur Pass and the Kalash region. Most of it was done by road, but I flew back to Karachi from Chitral. 
Who accompanied you?
This was a special trip because a group of 20 people gathered at the amazing Hindukush Heights hotel in Chitral from all over the country, and travelled together. The group including designers Nickie and Nina, Saira Ahsan, Natasha and Ali Qizalbash, Cyra Ankelsaria, Omar Soomro and our hosts Zainab and Kublai Alam. We had a lovely time, relaxing, exploring and partying it up!
What was the most memorable part of the trip?
The highlight for me was visiting Mastuj, a small picturesque valley where the Hindukush Heights has chalets along the Mastuj River. From practicing yoga under the grapevines to having breakfast with a view of the majestic Hindukush mountains, it was truly a memorable experience. We had our own DJ throughout the trip so every night would turn into a party, whether we were in Chital, Mastuj or 12,000 feet up at the Shandur Pass!
What did you buy?
The main bazaar in Chitral is a treasure trove of local delights, from gorgeous handmade woolen stuff to dry fruits. The museum there is also worth a visit.
Who was the most interesting person you met on the trip?
Meeting Siraj-ul-Mulk and his wife was truly a delight. Siraj sahib belongs to the royal family of Chitral and owns the Hindukush Heights. His love and commitment to the area and its people is awe-inspiring.