Resident photographer Momina Ali Zaidi prepares a comprehensive guide that will help you plan a perfect trip to the scenic valley of Skardu and beyond. With pointers on the best times to visit, where one can stay, what one can eat, and the places one can visit, this is a compelling read.
TEXT & Photography: Momina Ali Zaidi
The Skardu Valley, along the River Indus, is the largest district of the northern areas of Pakistan. It is a distinctive place that consists of a vast variety of landscapes – from massive flowing rivers, to giant mountain ranges, small roadside streams to waterfalls, pretty green lakes to historical forts and not to forget, the highest cold desert that lies at an altitude of almost 7,300 feet above sea level.
This area is also the pathway to some of the world's highest mountains like K2, K3 and Gasherbrum and glaciers like Baltoro and Siachen. The diversity of Skardu, along with its breathtaking sceneries, makes it an unforgettable summer destination.
One should spend at least a week in Skardu (if not more) to cover all the local places. Otherwise the trip may become very hectic because most of the attractions need a full-day experience.
When To Visit
Skardu is the prettiest during spring but it is still very cold. Autumn is picturesque with all the colours of fall and crisp orange leaves lining your path everywhere you go. However, the best time to visit is from mid of May to mid of September.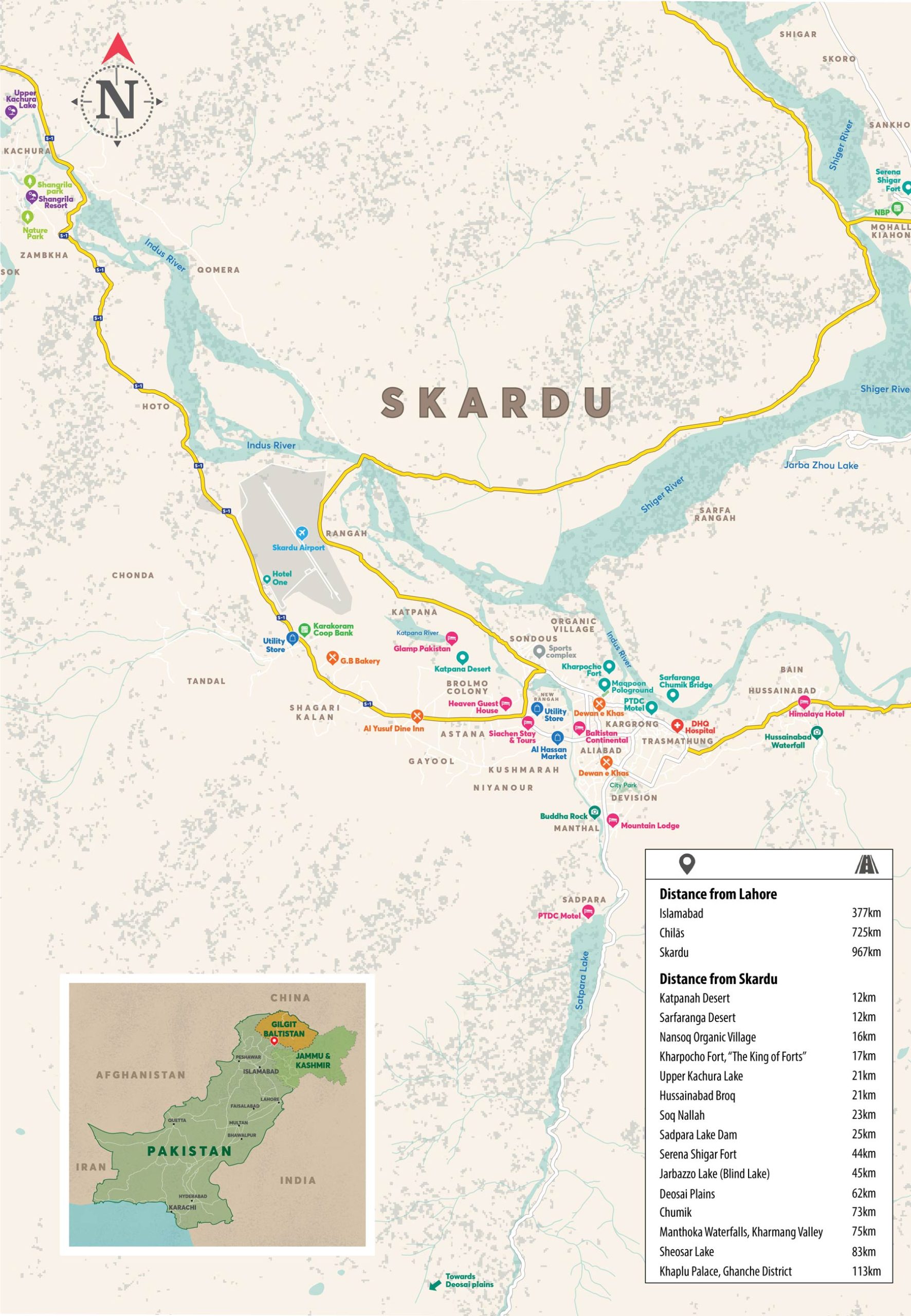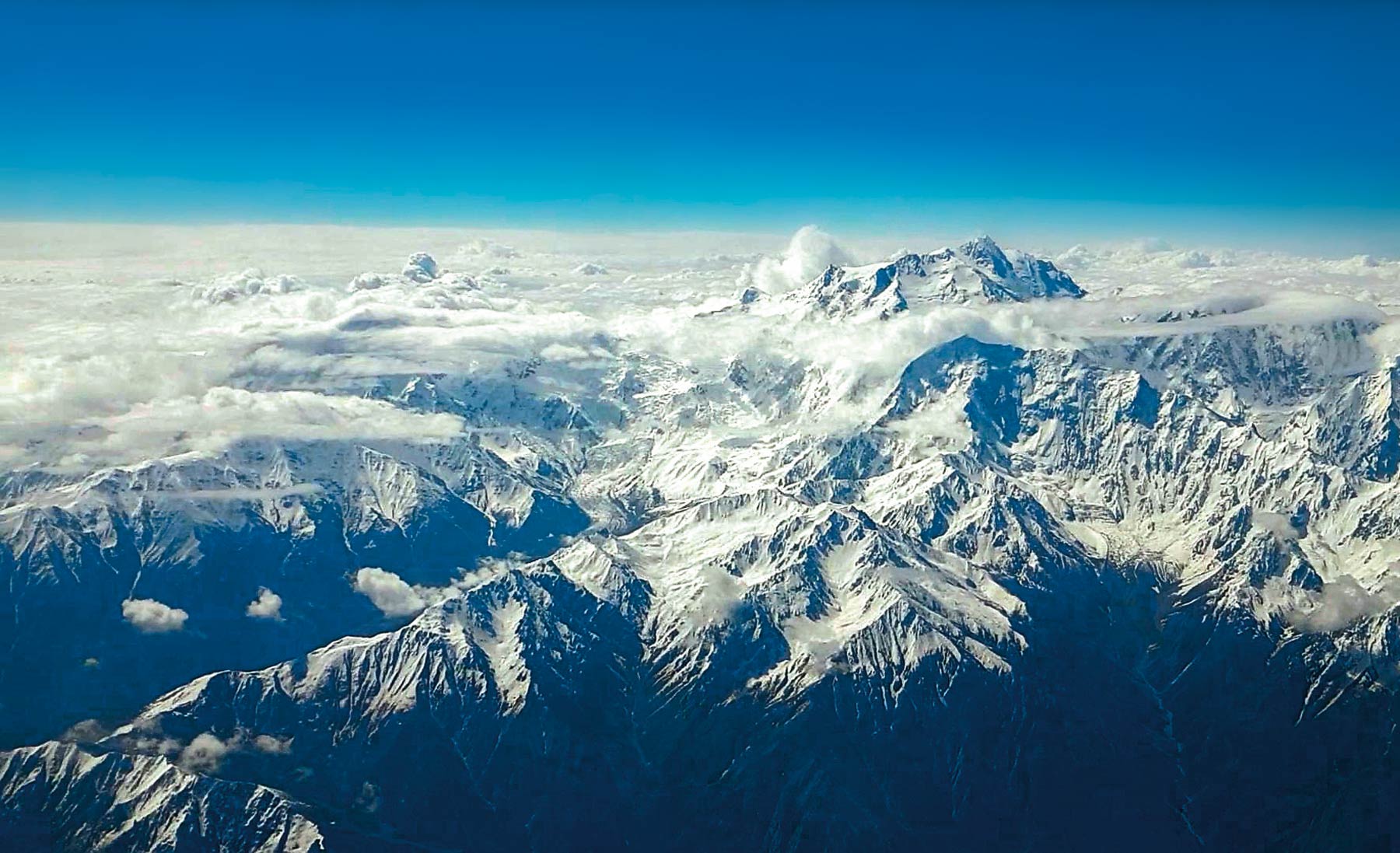 HOW TO GET THERE
By Air: During summer, PIA operates daily morning flights from Islamabad to Skardu. Sometimes, given passenger load, there are two flights in a day. The flight time from Islamabad airport is only 50 minutes.
By Road: The road all the way up to Gilgit is smooth but from there on, be mindful as the Gilgit-Skardu stretch is under construction. The 200km stretch is estimated to take 2 to 3 years to complete.
There is another route from the Deosai plains via Astore but this path takes approximately 11 hours.
TRAVEL ESSENTIALS
One should always carry jackets and shawls along, due to the fact that Skardu gets chilly post rain, even if its summer time.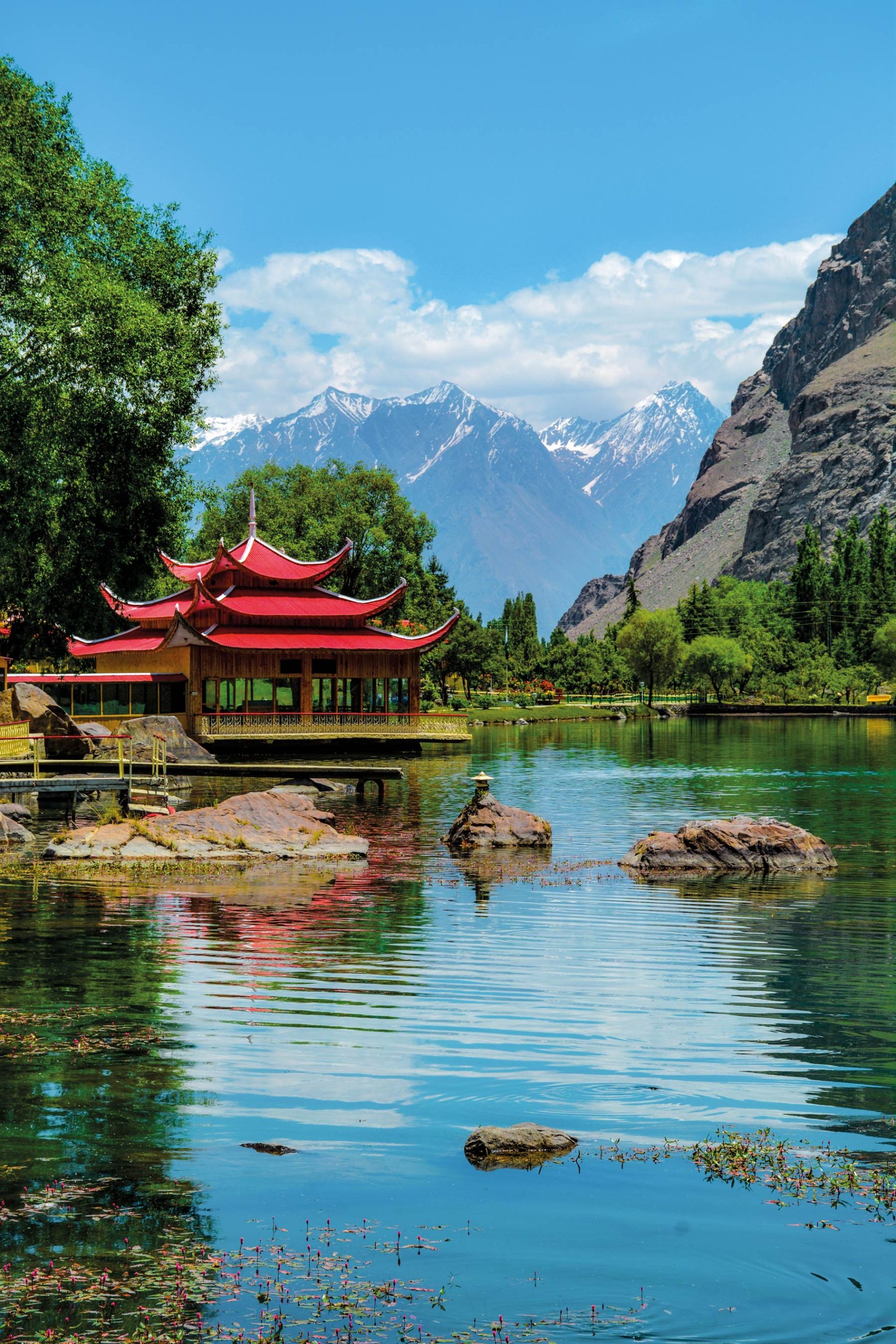 STAY AT
Shangrila Resort, Kachura
The famous Shangrila resort is about a 40-minute (18 km) drive from the main city. The serene environment with lovely gardens,
a heart-shaped lake in its centre
combined with spectacular views of the surrounding majestic mountains makes it a very unique place. This 4-star lake front resort is pricey as compared to other basic hotels because of its luxurious rooms but staying here is an experience in itself. The BBQ trout available at the resort restaurant is highly recommended.
Hotel One by Pearl Continental
A 4-star property located on Airport Road, Skardu, a 5-minute drive from the airport. It comes equipped with all basic necessities like wifi, 24/7 front desk, a restaurant and some of the rooms also have a river view.
Tibet Motel, Shangrila Skardu
This is a newly constructed motel located opposite the Shangrila resort. The rooms here are comfortable and the establishment serves delicious food.
They also offer boats for sailing on the lake. It is comparatively more economical than its more famous counterpart, the Shangrila resort.
Mashabrum Hotel
This is very popular amongst tourists because of its central location. It is a 3-star facility with affordable rates, a helpful staff, facilities like wifi, car/bus service, a good restaurant and has rooms with amazing views!
Himalaya Hotel
This was once home to a local and was later renovated and converted into a hotel. It is located in the neighbourhood of Hussainabad Skardu at a fine location. The accommodation features room service, ticket service and organising tours for guests
Hargisa Hut
Located at a 15-minute drive from the main city, this place is clean, chic and modern and the restaurant offers a wide range of food options ranging from continental, Chinese and local Balti dishes.
You can also rent a car/jeep service here for sightseeing.
Five Star Accommodations Near Skardu: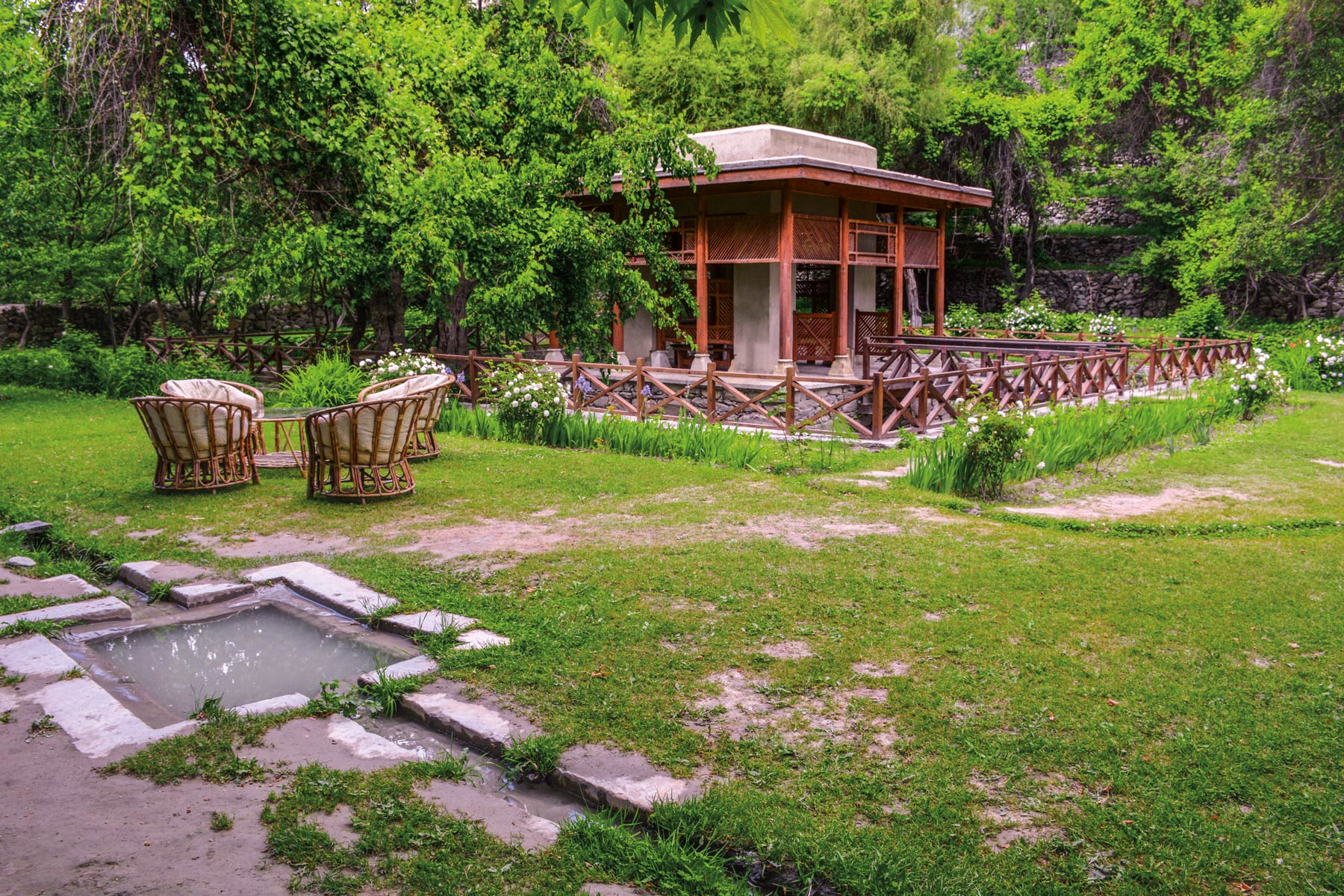 Serena Shigar Fort
Approximately 50 minutes from Skardu by road.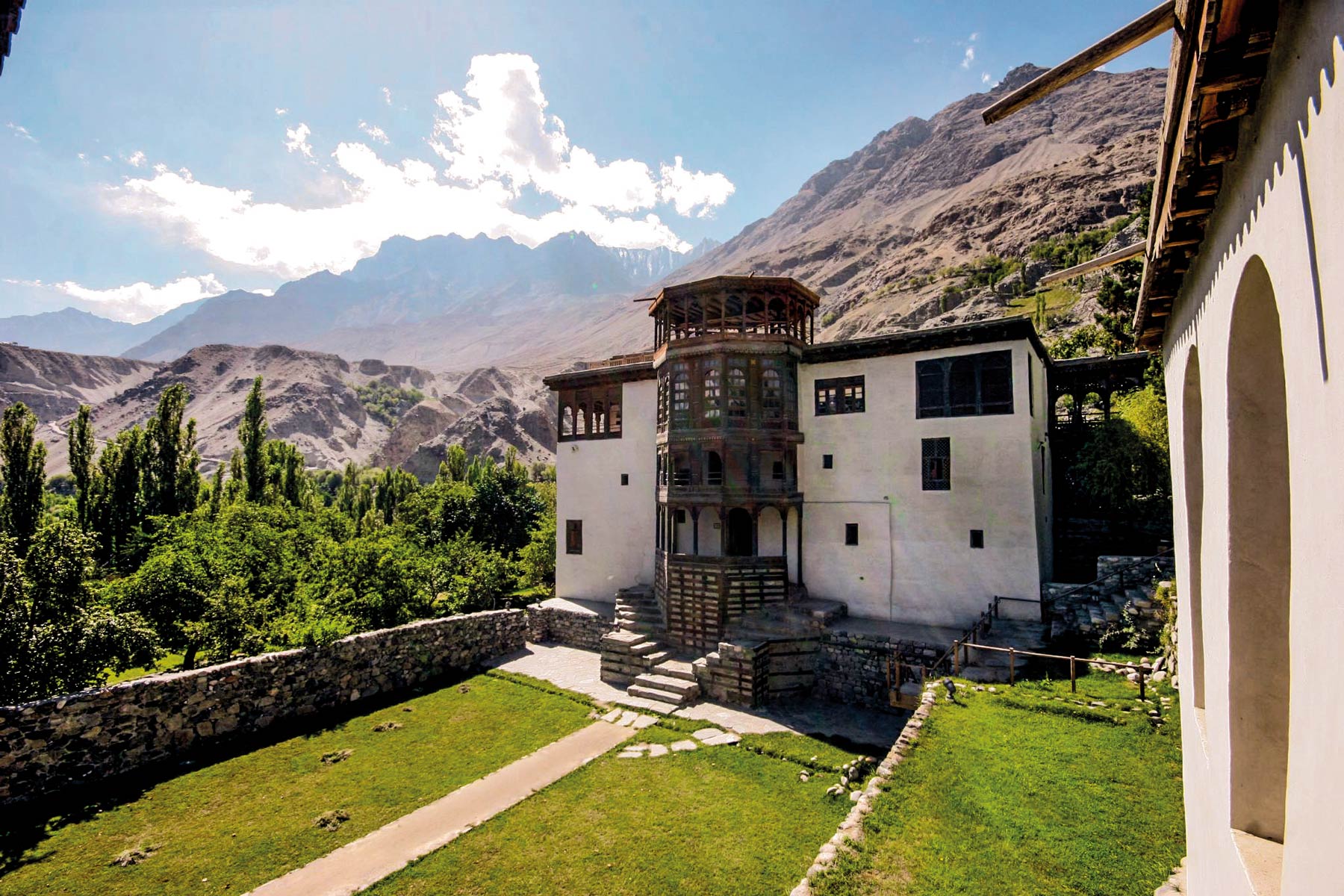 Serena Khaplu Palace
Approximately 2.5 hours from Skardu by road.
Eat At
Mamtoo House
If you want to try authentic mamtoo in Skardu, the unassuming Mamtoo House in the main city bazaar on Benazir Chowk is a must-visit. It's one of the oldest shops in the city and very famous among the locals.
Serena Shigar Fort
The Serena Shigar Fort serves tasty Balti delicacies such as walnut cake, apricot juice and other items like mutton qorma cooked in walnut sauce.
Trout Farms
You'll find a number of trout farms in the Skardu locality near Shangrila and Soq. The Skardu trout is a must-try. Shangrila's BBQ tandoori whole trout fish is one of the best.
TIP: If you get the chance, do pay a visit to a local's house to try out some homemade traditional Balti snacks such as kisseer (pancakes), azuk and kulchay.
In Skardu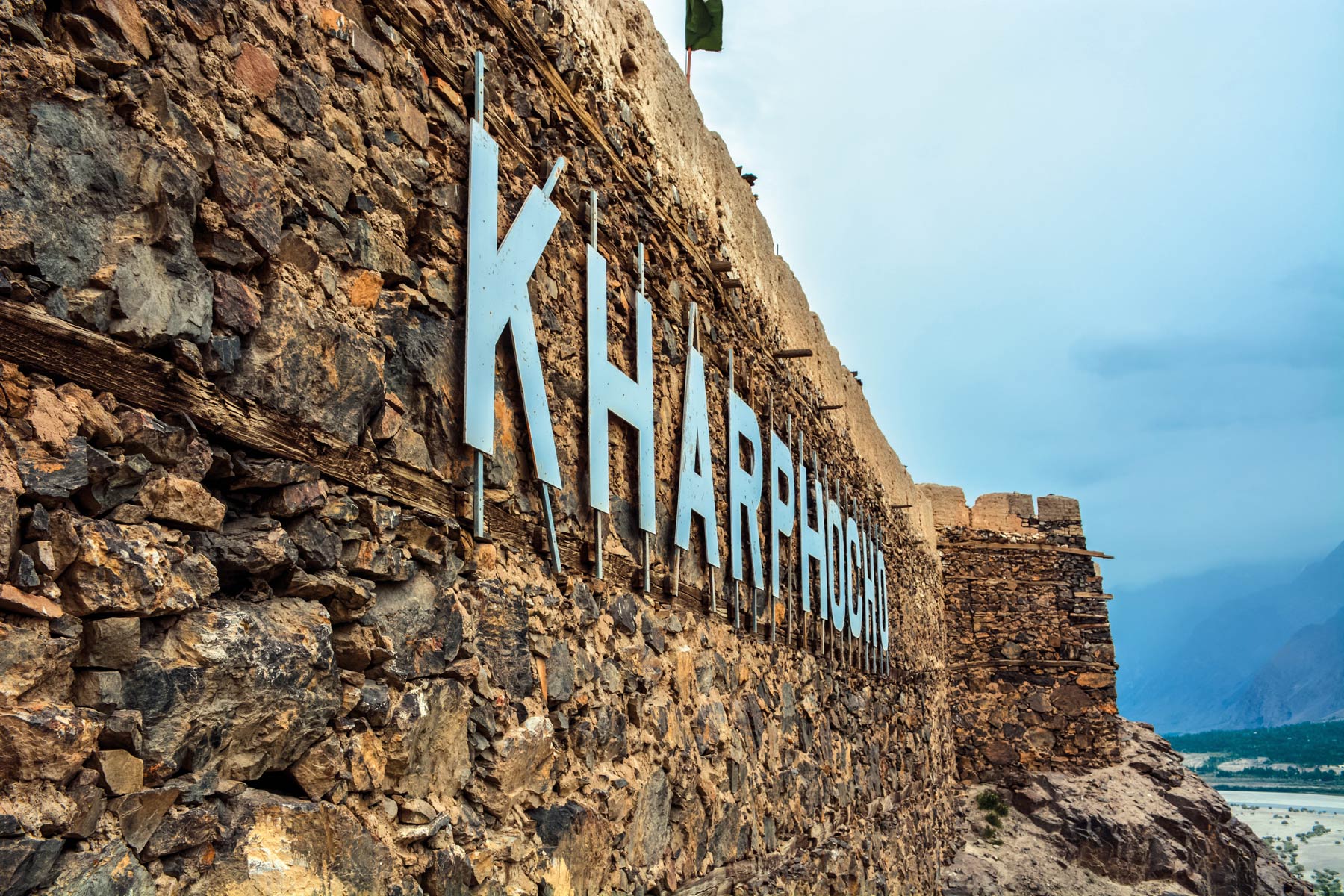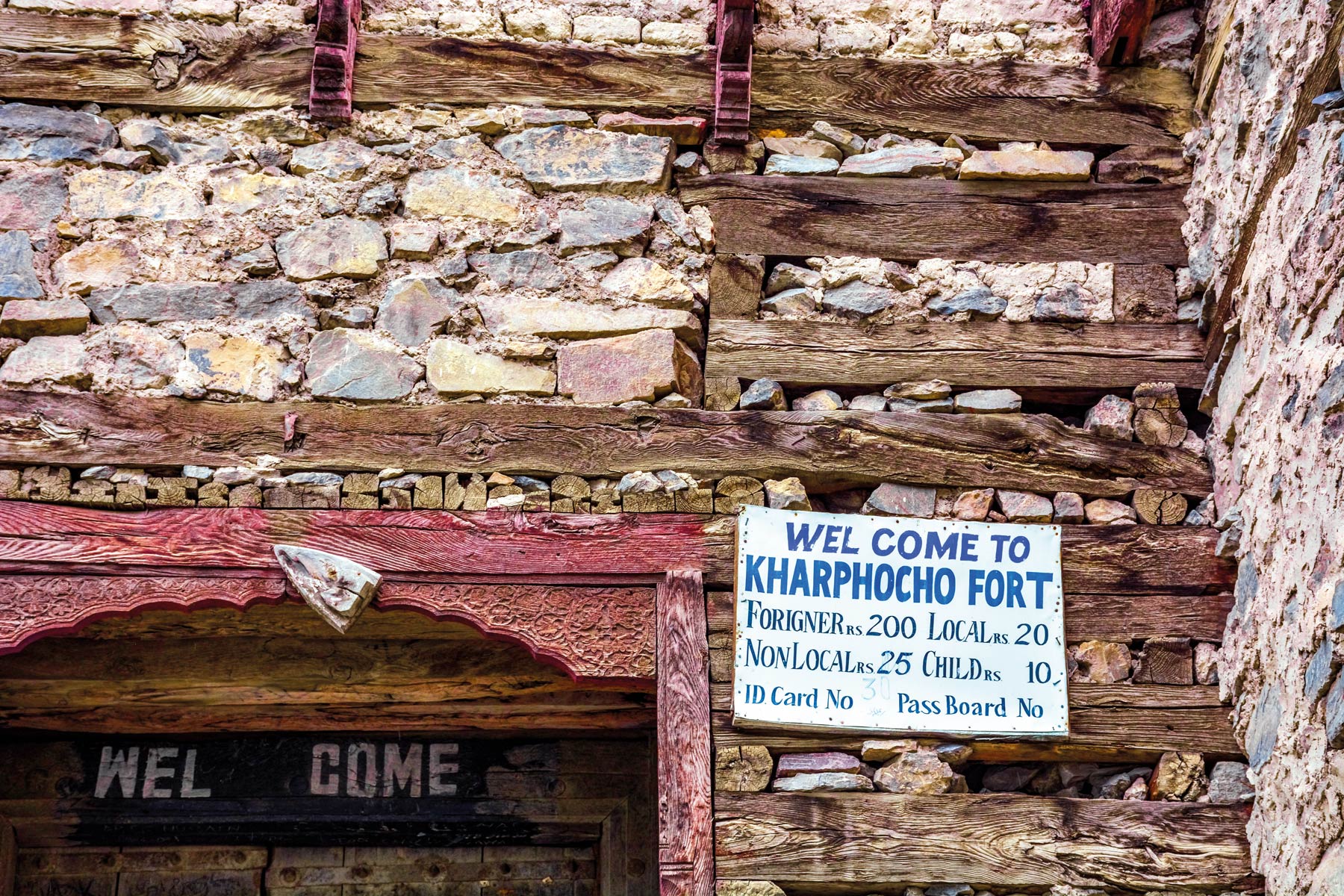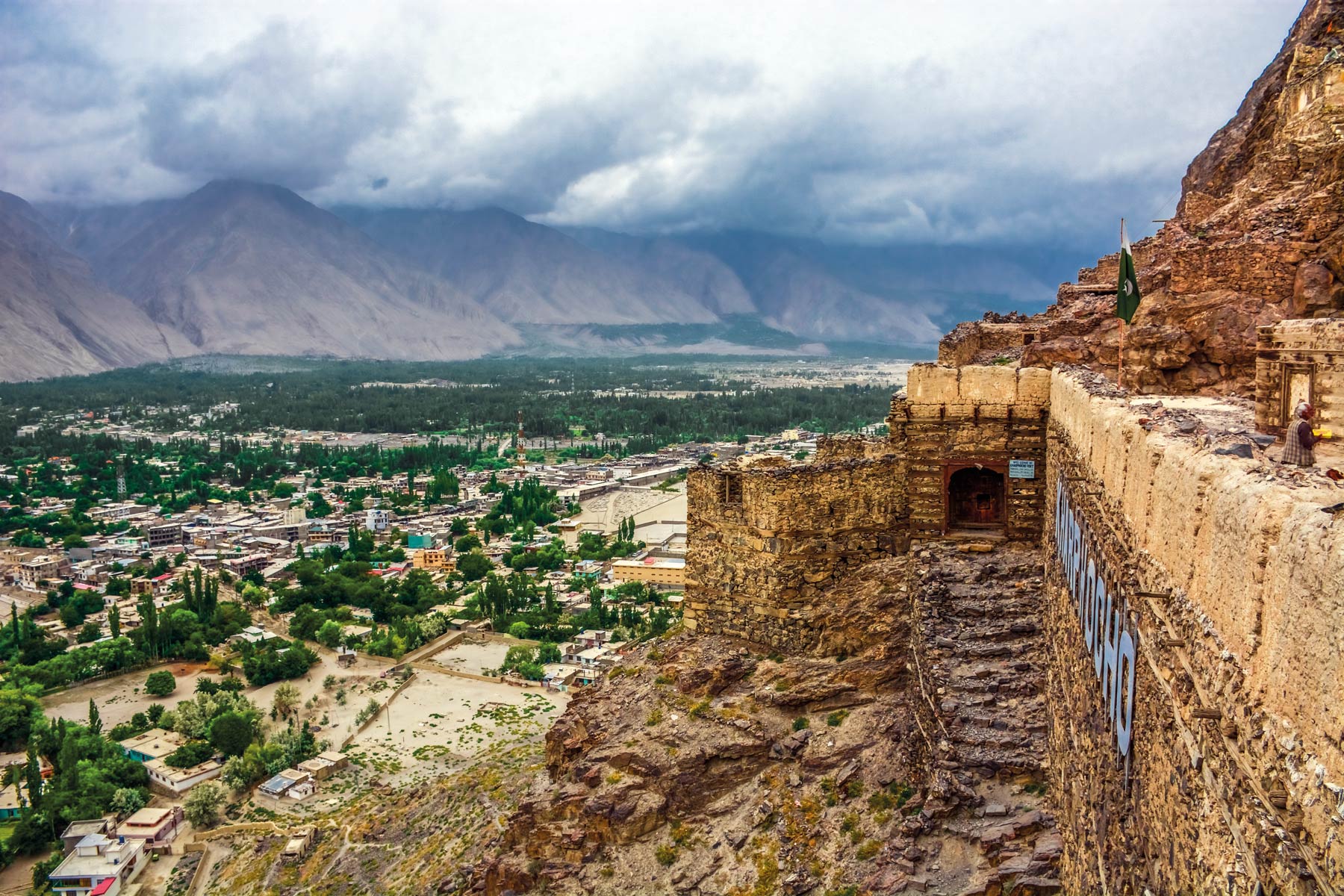 Kharphocho Fort, "The King of Forts"
Overlooking the city of Skardu is this ancient 17th century fort that stands 1400 meters above the city atop a mountain. The muddy and rocky climb to the fort is a steep and strenuous one. It takes about 30-40 minutes to reach the top, but the bird's eye view of the city that awaits is totally worth the effort. Make sure to keep water bottles and a few snack items along because the hike is extremely tiring and by the time you reach the fort, you will need it! Word of caution: This hike isn't suitable for childrenshops in the city and very famous among the locals.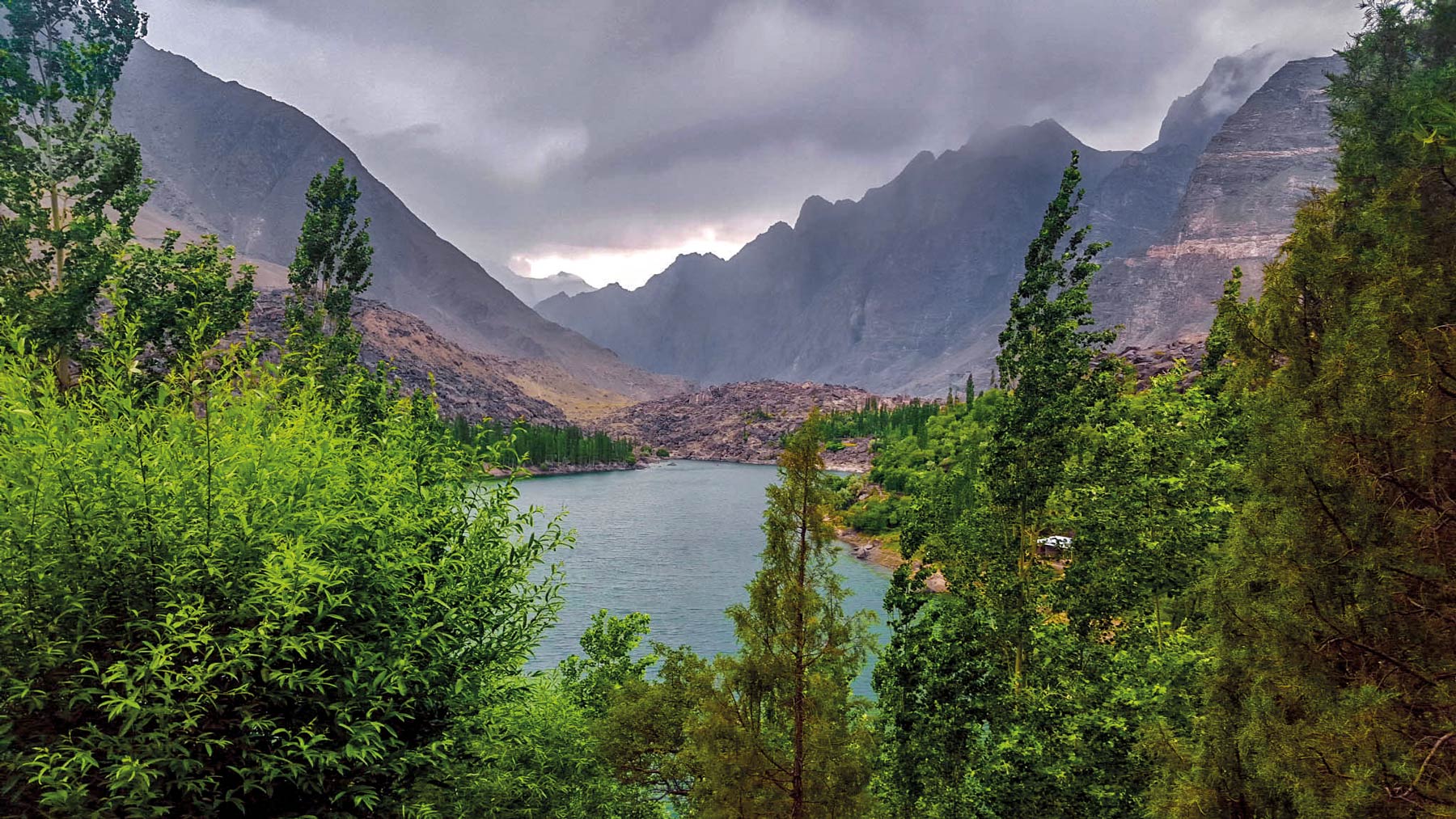 Upper Kachura Lake
The lake is located above the Lower Kachura or Shangrila Lake. Cars only go up to a certain point so one has to walk through a tranquil local village, with scenic views, to reach the lake itself. It is surrounded by mountains on all four sides with clear aqua green water. One can sit and enjoy piping hot tea and pakoras (fried fritters) by the lake, which are sold at nearby kiosks.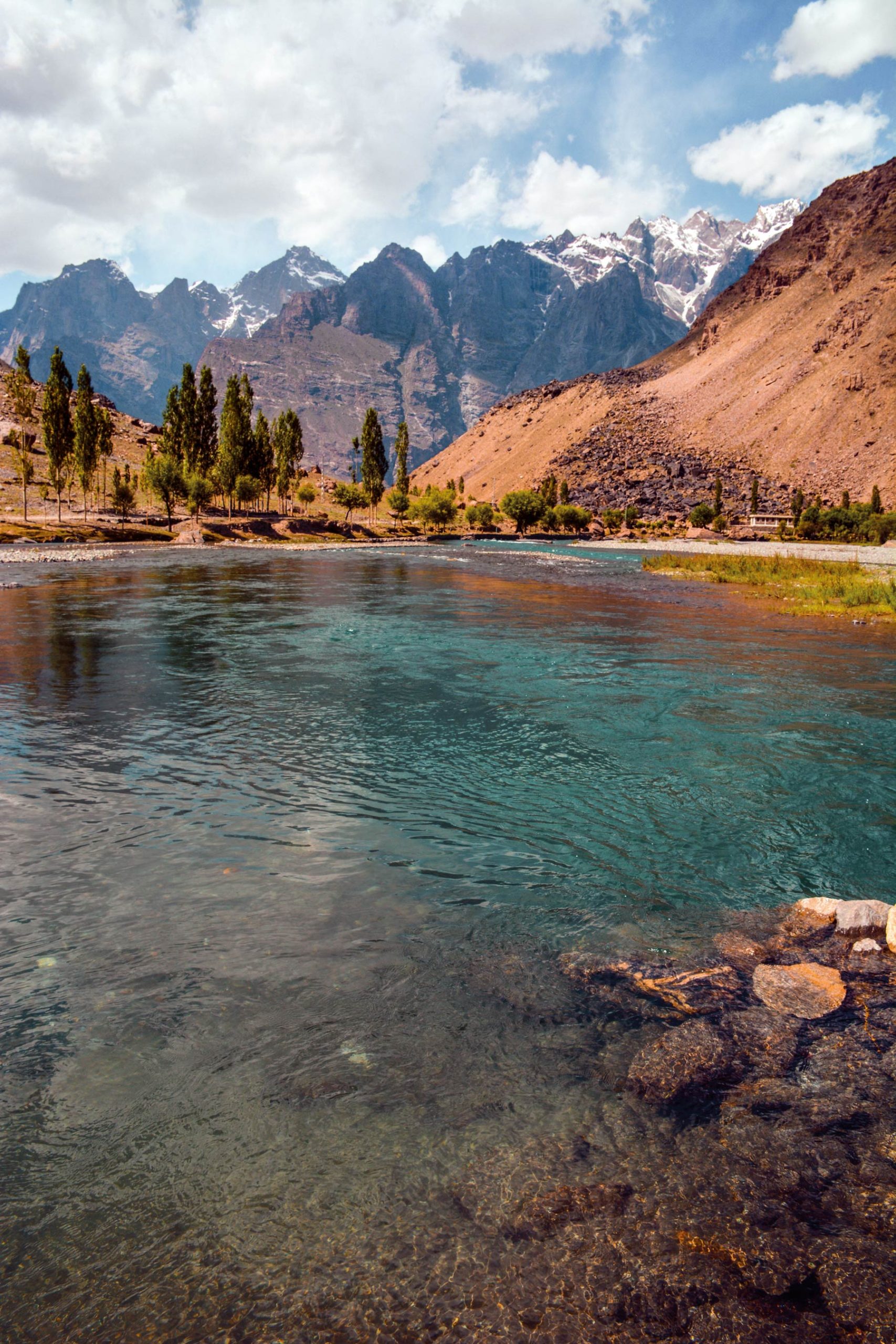 Soq Nallah
This is a further 20-minute drive from the Upper Kachura Lake. The dirt road leading there is not conducive for cars but only for 4×4 vehicles. This area is a sight to behold with snow-clad mountains in the background, a clear flowing river stream and a lush green garden. A trout farm is also present in the vicinity. If you're planning a barbeque, this is the place to be.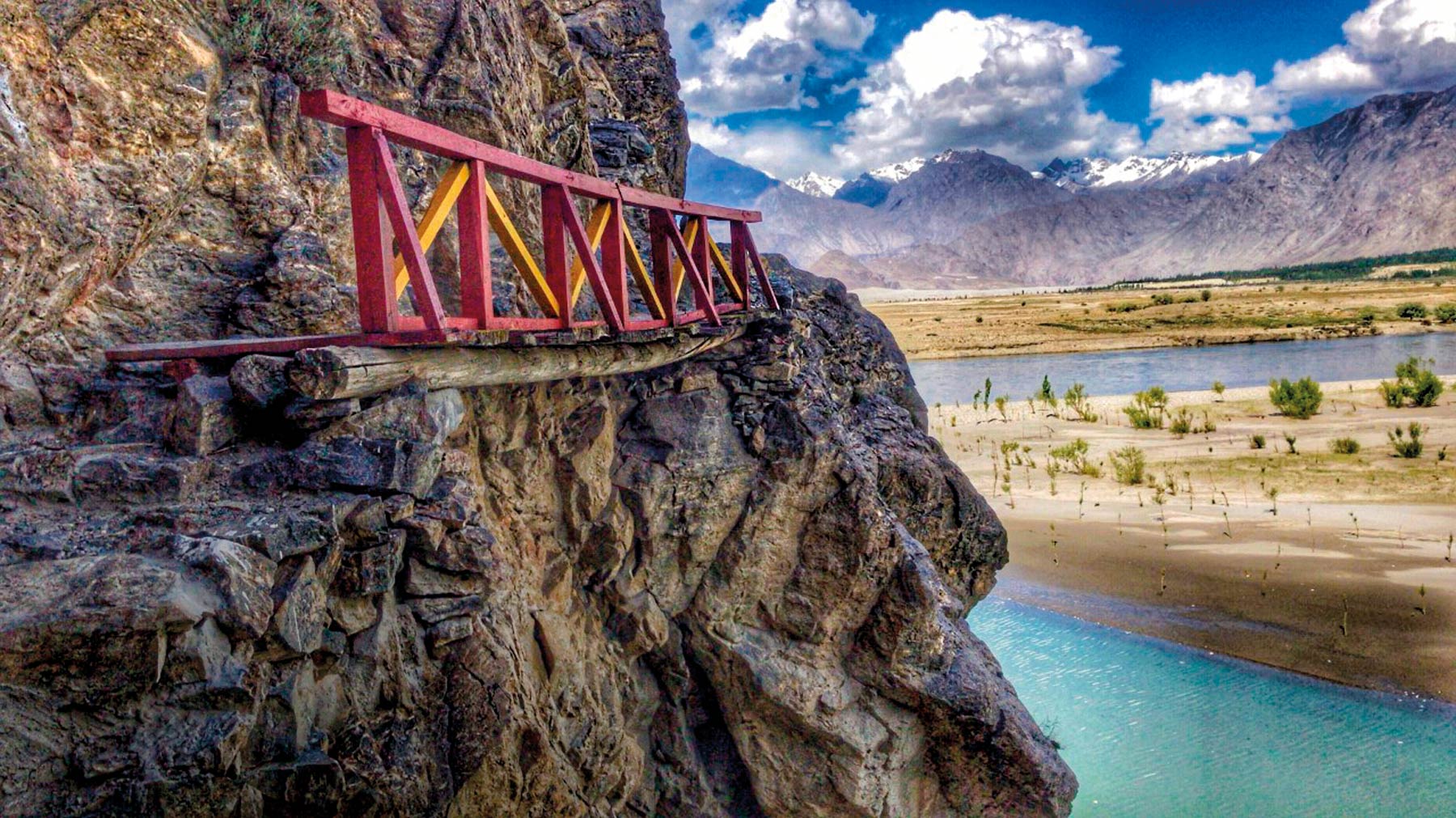 Chumik
Basically a small sandy area, covered with trees, flanking the banks of the mighty River Indus. Not many tourists are seen here due to the fact that it lies off the beaten track. The route to this place passes from below the Kharpocho Fort. The hike is adventurous and you have to cross several small, carefully placed wooden bridges in between rocky mountains. There are a few benches along the hike where you can sit and soak in the picture perfect backdrop.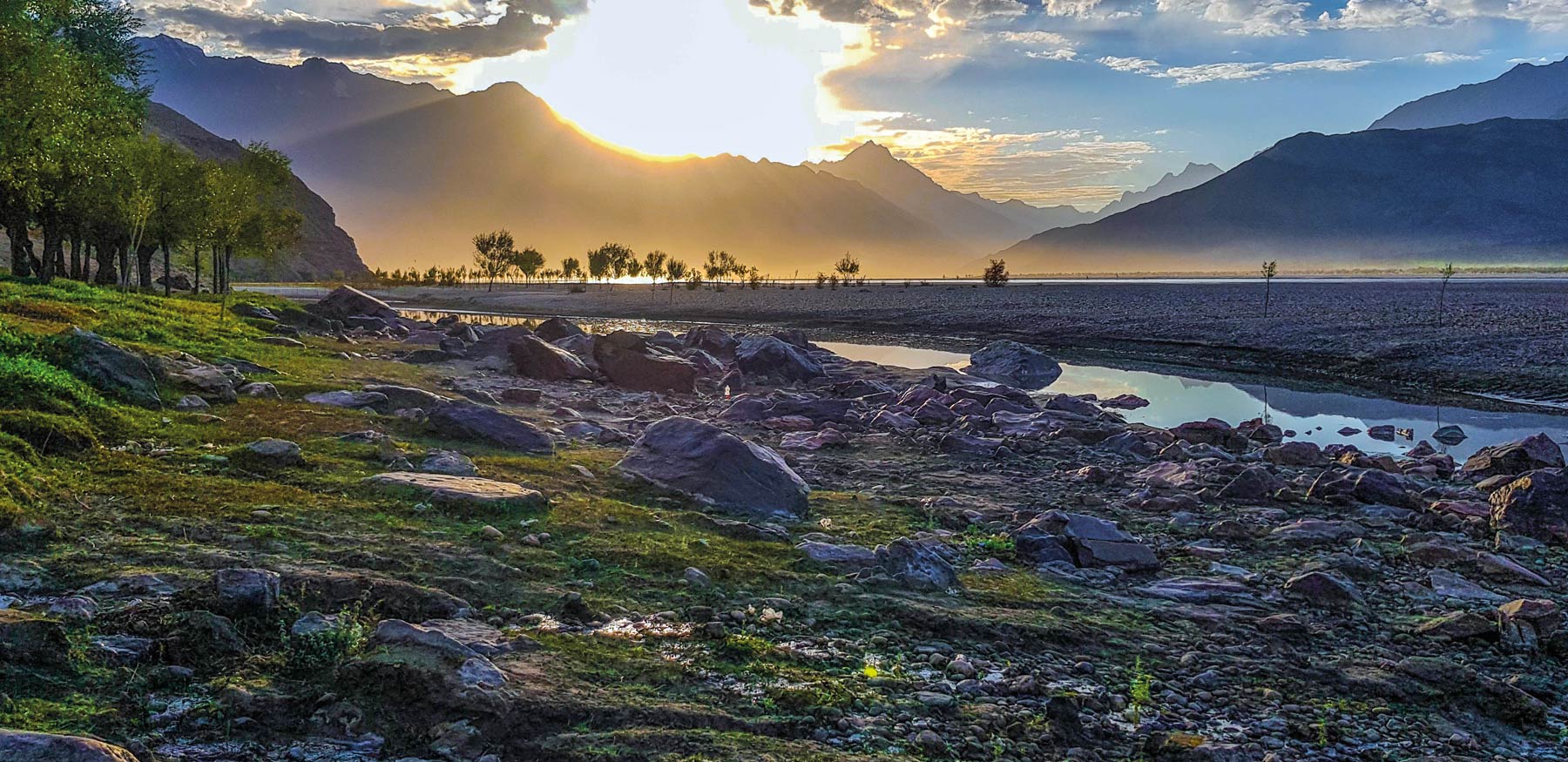 Nansoq Organic Village
This historic site is extraordinary because it is the first preserved village with natural habitat. It doesn't really look like a part of this world and words fall short when trying to explain the beauty of this place. A quiet and calm place with natural sounds of flowing streams, rustling leaves and birds singing, the only way to reach Nansoq is via Chumik. A track has been made by the local residents of the village and requires approximately 50-60 minutes of walking.
Katpanah Desert
This region basically has two cold deserts. One is in Skardu called the Katpanah Desert and the other in Shigar called the Sarfaranga Desert.
Hussainabad Broq
Hussainabad is a small neighbourhood in Skardu that lies enroute to Shigar. It has a number of attractions; one of them is the Hussainabad Broq. It is at an elevation on a sharp incline, covered in wild grass, with a staggering view of the Shigar desert and river. Cars can't reach the top and one has to hike.
TIP: If you explore this area, you'll find plenty of small hidden waterfalls here and there.
Sadpara Lake Dam
The lake with the most appealing shade of green lies on the road to Deosai. It takes only 20 minutes from the main city to arrive there. Other than the lake there is nothing much around because this area is a land-slide zone.
If you have plans to visit Deosai, which is a must, then you should see this lake along the way.
Near Skardu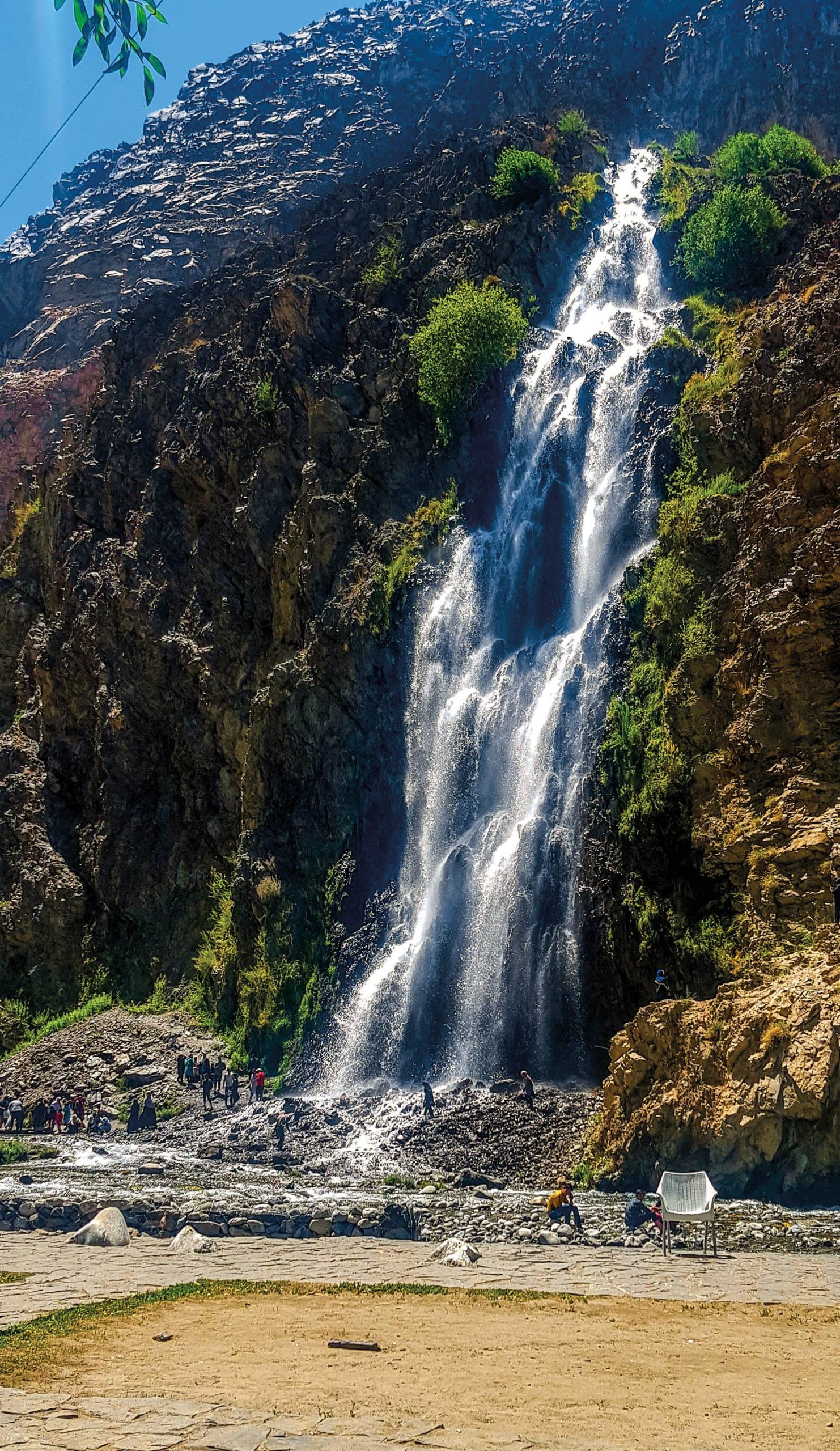 Manthoka Waterfalls, Kharmang Valley
Located at a 2-hour drive from Skardu, this waterfall is approximately 180 feet high. It is a mystical place featuring lush green pastures, fresh gurgling streams, towering rocky mountains of the Karakoram and indigenously designed restaurants. One can visit this waterfall and Khaplu Fort in a single day, if the trip is planned accordingly.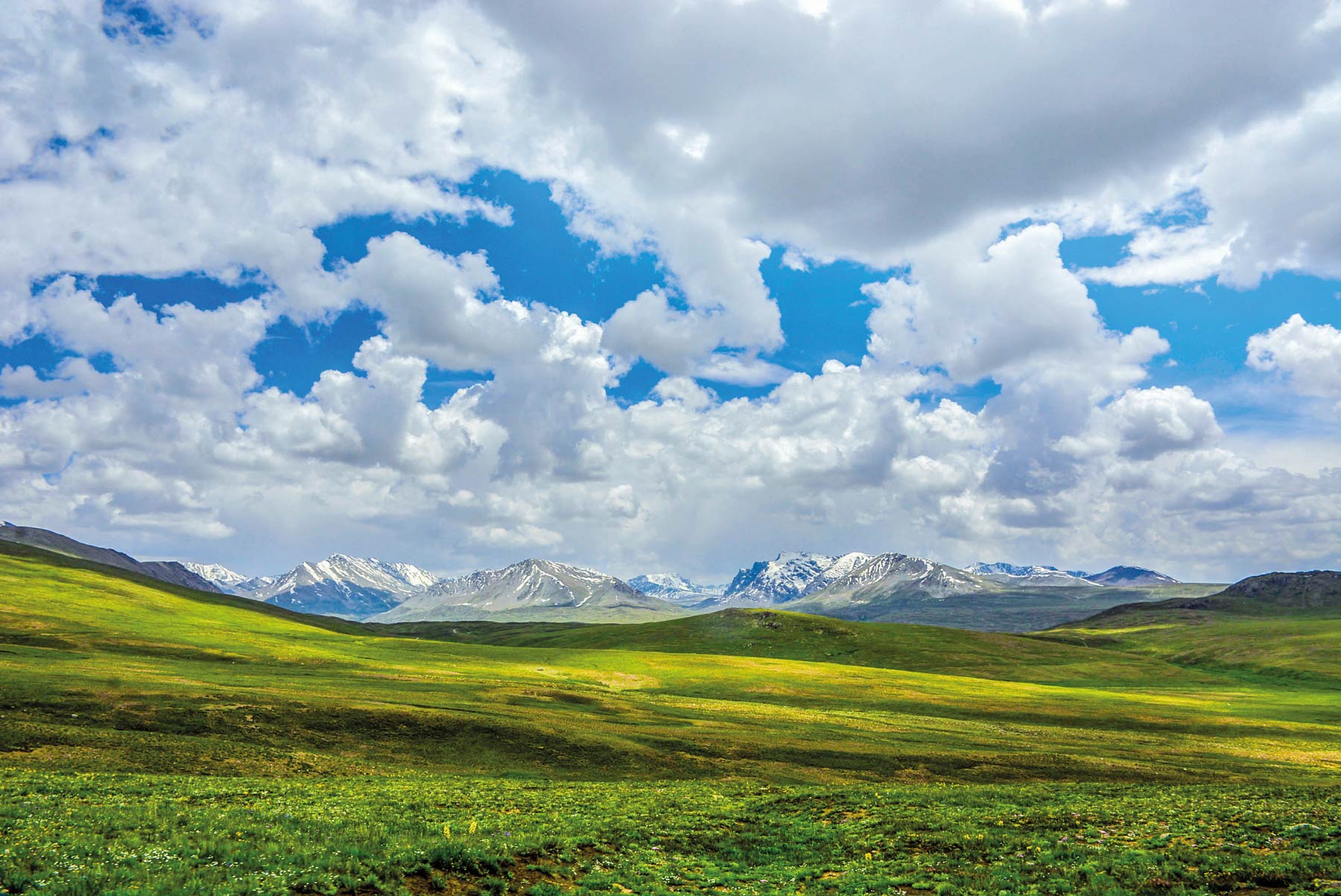 Deosai Plains and Sheosar Lake
One of the highest plains of the world, Deosai is located at an altitude of almost 13,000 ft above sea level. It is also known as the "Land of Giants" because of its extreme vastness. A further 3-4 hours and one comes to the Sheosar Lake, located at the centre of Deosai National Park.
TIP: The best time to visit Deosai is July onwards because the road is still closed in June due to snowfall.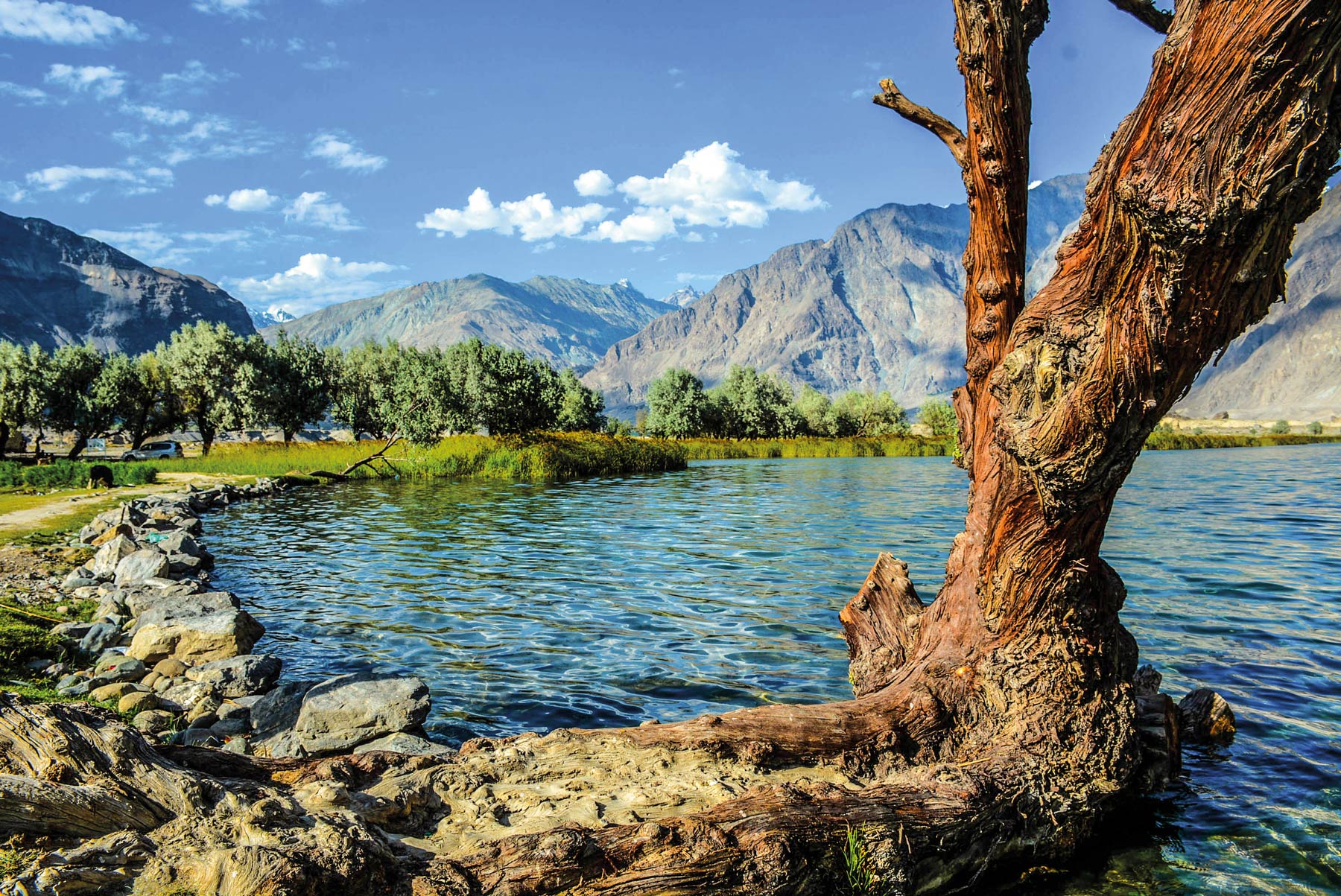 Jarbazzo Lake (Blind Lake)
A panoramic lake near Shigar Valley. The route to Jarbazzo Lake is from a local village and can only carry small jeeps. Local legend: The water of this lake, which is fed by the Indus River, is said to have healing properties.
Sarfaranga Desert
The highest cold desert of the Shigar Valley located about 25 minutes by car from Skardu. A jeep rally event also takes place every year in Sarfaranga.
Serena Shigar Fort
Also known as Fong-Khar, which in the local language means the "Palace on the Rock," Shigar Fort was built in the 17th century by the Raja of the Amacha Dynasty of Shigar. The fort has been restored by Aga Khan Cultural Service Pakistan and is located in Shigar Valley along the Shigar River. With lush green gardens, rooms preserved keeping in mind the historic Balti culture and a fine restaurant, this hotel fort is a very famous tourist attraction.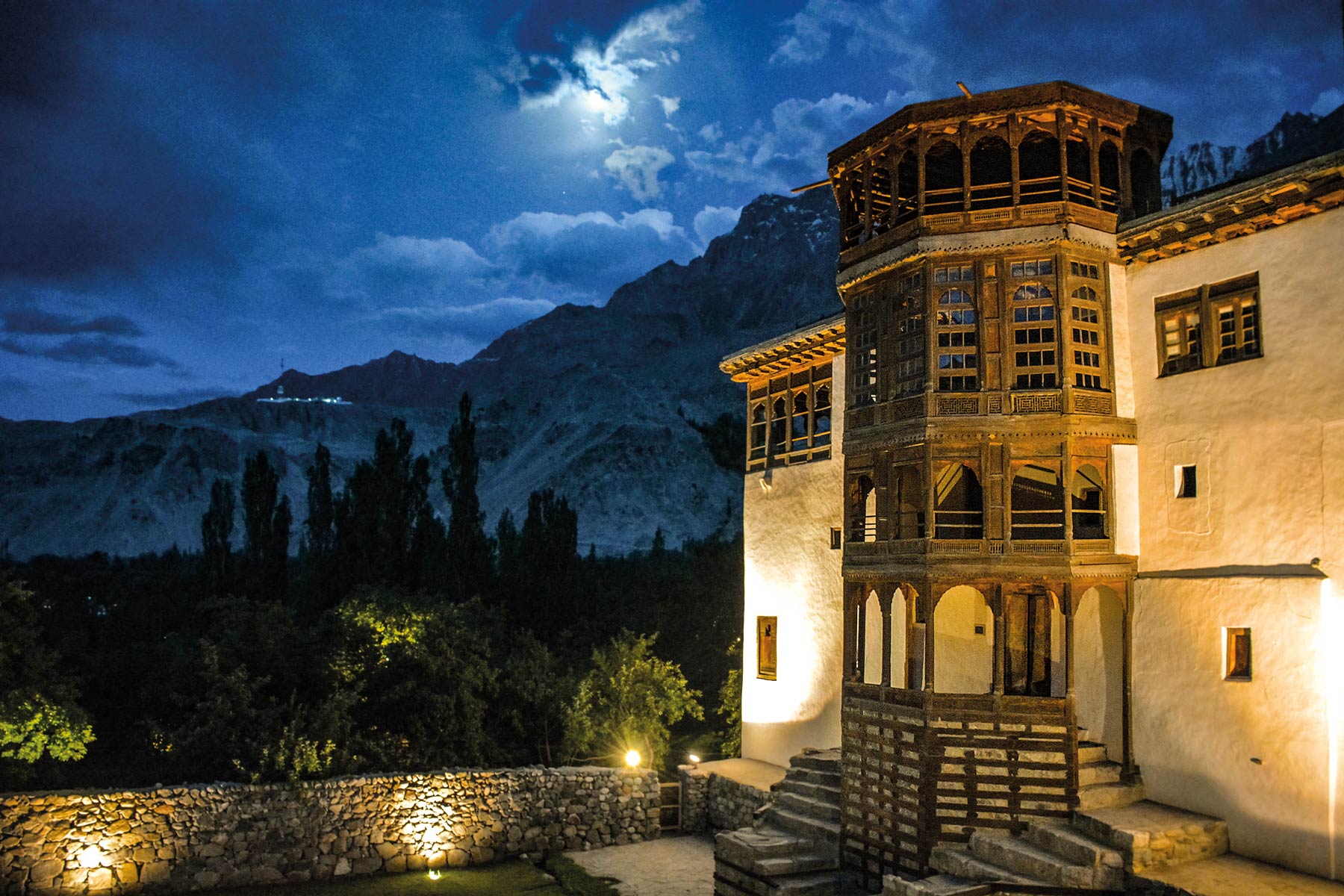 Serena Khaplu Palace, Ghanche District
Locally known as Yabgo Khar, meaning "The Fort on the Roof", is an old fort and palace located in Khaplu. A 2.5-hour drive from Skardu, this mid-19th century architectural heritage site was restored and now houses a hotel and a museum.
It is a spiritual sanctuary where one can while time away walking through the fruit orchard and organic vegetable garden.